With the elections only a few days away, candidates and their supporters alike continue to dominate social media with discourses and arguments. One that stood out today is the hashtag "KakampINC", which has been on the list of trending topics since yesterday. So what does this hashtag mean and why is it trending?
INC endorses Marcos-Duterte tandem
On May 3, Iglesia ni Cristo (INC) officially declared their support for the presidential bid of Ferdinand 'Bongbong' Marcos Jr., along with his running mate Sara Carpio Duterte. The announcement was made just shy of a week from the elections on the primetime evening news program of INC-owned NET 25.
JUST IN: The Iglesia Ni Cristo announces on its network Net 25 that it is endorsing the candidacies of Bongbong Marcos for president and Sara Duterte for vice president in the May 9 polls. #TheFilipinoVotes | @RexRemitio

Net 25

Election stories: https://t.co/ZSYN2EJMxu pic.twitter.com/e2N7ll315Q

— CNN Philippines (@cnnphilippines) May 3, 2022

They also endorsed 12 senatorial candidates. Nine of the endorsed senatorial candidates belong to the slate of Marcos Jr. and Duterte, namely: Alan Peter Cayetano, JV Ejercito, Jinggoy Estrada, Sherwin Gatchalian, Loren Legarda, Robin Padilla, Joel Villanueva, Mark Villar and Juan Miguel Zubiri. The line up is completed with Jejomar Binay, Guillermo Eleazar and Francis Escudero.
INC's history of bloc voting
With over 2.6 million members (as of the 2015 census), the Iglesia ni Cristo is an independent Christian church known for its practice of bloc voting during Philippine elections.
During the campaign season of every election, candidates have paid a visit to the leaders of Iglesia ni Cristo, especially those running for national positions. In a sense, this visit is part of what is basically the candidates courting the INC's officials to secure the votes of their nearly 3 million members, which is usually a helpful headstart for most candidates.
In the last two national elections, the Iglesia ni Cristo supported and bloc-voted for the presidential bids of Benigno "Noynoy" Aquino III (2010) and Rodrigo Duterte (2016), both of which they won. However, the vice-presidential candidates that Iglesia ni Cristo supported in 2010 and 2016 — Mar Roxas and Bongbong Marcos, respectively — both lost, despite the endorsement.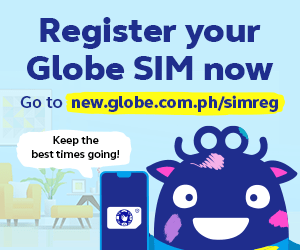 Why does INC vote as one?
For followers of the religion, it's a simple explanation: bloc voting is a show of "pagkakaisa" or unity, an important part of the doctrine of Iglesia ni Cristo. Those who do not join this bloc vote are said to be excommunicated from the religion.
"The unity of Iglesia is recognized by its members as one of the teachings of the Bible that should be followed," the NET 25 anchor said upon announcing this year's endorsement. "The decision of the Iglesia leadership is respected by its members. The politicians, meanwhile, recognize the help that the Iglesia unity may offer to their candidacy on election day."
Some INC members are disappointed
Saw this on Facebook, moral integrity at its finest.
#KakampINC pic.twitter.com/K1Yzq0vWJk

— Rio (@sun__rio) May 3, 2022

Following the announcement of the endorsement, members of the religious sect spoke up on social media to show their support for another candidate.
I am an active member of Iglesia Ni Cristo pero hinding hindi ko iboboto nasa listahan niyo. MATIWALAG NA AKO KAYSA MAGBOTO AKO NG MAGNANAKAW.

— akarin #LeniKiko2022 (@akarinaihara) May 3, 2022

In open defiance of the unity doctrine and bloc voting practice, most of these netizens expressed support for Vice President Leni Robredo. Such posts quickly went viral, and the hashtag #KakampINC started trending. The hashtag is a play on the word Kakampink, the nickname of Robredo's supporters.
INC ako and it is written in the bible, "Thou shall not steal!" Utos yan ng diyos. Shame on you INC leaders. I'll vote for Leni and Kiko. #KakampINC #KakamPINK #LeniRobredo #IglesiaNiCristo

— Arnulfo Filipinas (@ArnulfoFilipin1) May 3, 2022
Non-INC netizens express thanks
So proud of my #kakampINC friends who'll stand up for the TRUTH, for TRANSPARENCY and GOOD GOVERNANCE. #IpanaloNa10to

— alyssa gellen (@aagellen) May 3, 2022

With the posts going viral and the hashtag trending, others are showing support for the INC members who have openly gone against the church's endorsement. Some have even created social media banners as a show of support.
Thank you to all our Brothers and Sisters in INC community for standing up for Leni-Kiko#KakampINC#INCforLeniKiko#LeniKiko2022 #LeniKikoAllTheWay #LeniRobredoForPresident pic.twitter.com/Kg6XQWSNAe

— Tweets for You ♡ #LENIforPRESIDENT (@leeyo_reyes) May 3, 2022
First elections that I read INC members saying that they'll vote for VP @lenirobredo even if their church endorses another candidate. My respect to them. #IbotoNa10ParaSaLahat #LeniKikoAllTheWay

— elizabeth angsioco (@bethangsioco) May 1, 2022
Others come to the INC's defense
After the outpour of open defiance, other Iglesia ni Cristo members have also gone on social media to stand by their church leaders' decisions.
I am an INC member. The church doctrine is more important than politics. Iboboto ko ang pinagkaisahan. The TRUE INC member will do the same. I doubt your declaration of being an INC member.

— Edwin (@hanieledwin) May 3, 2022

They are also asking non-INC netizens to respect their religion and refrain from throwing hateful words.
Yeah. As an Iglesia Ni Cristo member, we understand you are all disappointed in the recent news. But it's not an excuse for shaming us, insulting us, hating us, for just following what we believe.

Ask this question to yourselves: Saan nangaggaling ang galit? Sa Diyos ba? https://t.co/R3GyQJb9B0

— (@5U5P3K5M4N) May 3, 2022
A few netizens are asking INC to explain
One netizen hopes the religious sect can explain its endorsement in order to better understand where they're coming from.
I wish Iglesia Ni Cristo could show up and explain why they are endorsing BBM. I'm not against with anything but I just can't understand. If this religious group is really true to their beliefs, why are they supporting thieves? #kakampINC #PureDoctrinesOfChrist #Halalan2022

— Vince ♉️ (@davinci598) May 3, 2022
A call to respect one another
No one can deny that this election season has been one of the most heated in recent times, especially among supporters. Some netizens are asking one another to stop throwing insults and hateful words. Whether you follow the church leaders' endorsement or you're a KakampINC, it's best to treat one another with respect.
sana lahat ganto ~ pic.twitter.com/Fig0afMsvM

— Carl John (@carljohn_d) May 3, 2022

It's important to remember that, as Comelec spokesperson James Jimenez has previously said, no one else can read a voter's ballot but its owner. So on May 9, you should vote for the candidate you believe should win for the good of the Filipinos.