After two years of distance learning, the school year ahead marks a lot of changes not just for students, but also for parents and teachers. While some of you are testing blended learning, most are going back to face-to-face classes, so we're seeing many students flocking to their campuses once again. There's going to be a lot of trial and error, which is why it's important to prepare for the busy year ahead.
Here are 8 ways you can feel amazing and productive this school year — and yes, we're talking to all of you. Students, parents, and teachers, these tips can all work for you as face-to-face classes return!
Have a designated work space
For students and parents:
Hooray for the return of on-site learning! Attending classes in person will help you set boundaries that were difficult to establish during distance learning. But while you're literally back to school, make sure you also have a designated space at home suited for doing assignments and some reading. It must be distraction-free and conducive to studying.
For teachers:
We all know the work of teachers goes on long after the last class is dismissed. Sometimes, even teachers have "home assignments" too! Maintain work-life balance by creating a space at home dedicated to these unavoidable tasks. As much as possible, avoid doing work on your dinner table or while sitting on your bed! Having a simple work desk will help you focus and breeze through the lesson plans you need to accomplish and the papers you need to grade.
Set a routine early in the school year
For students:
Now that you're going back to campus, establishing a routine as early as now will help you for the rest of the school year. Always consider the commute or travel time to avoid the stress of running late. Do not procrastinate and finish your schoolwork during scheduled hours, as this will help you feel less overwhelmed. Taking control of the pace is a lot better than catching up and losing focus.
For parents:
To help kids follow a schedule, let them have a say in it to find what works for them. And remember that you don't have to be so strict about it. It takes time to get used to new routines, so support your child by acknowledging the effort, not just the results.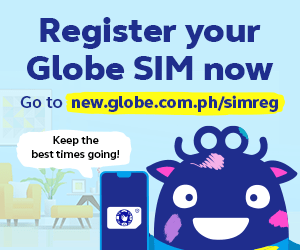 Recognize that it's okay to ask for help
For students:
We all know how difficult adjusting from an online setup to blended learning can be. Some students may quickly adapt to the new environment, but others may still feel too shy to approach their classmates or teachers. But it's important to understand that asking for help is okay. In fact, it's a sign of strength because you recognize where you lack and you're doing something to improve on it. You'll find yourself enjoying an amazing school year when you're comfortable enough to speak up.
For parents and teachers:
The adjustment period can be awkward and painful, so it's important to be a pillar of support for the students around you. Help them with their schoolwork. Give them tips about balancing school and play. Adapt a welcoming attitude to show them that they can approach you anytime they need guidance.
Conquer the rainy weather
For students, parents, and teachers:
The start of a new school year is often welcomed by pouring rain and strong winds, and it has always presented challenges for students, parents, and teachers alike — even more so now that face-to-face classes return. But you don't have to let the rainy weather bring you down just as you're getting back into the groove of normalcy. You just have to be prepared for a rainy day, which means checking the forecast regularly, wearing slip-resistant shoes, and packing a raincoat or umbrella.
Go out of your comfort zone
For students, parents, and teachers:
You might be experiencing a little culture shock upon returning to campus after two long years learning and working from home. It could be scary, but you could also take this as a chance to try out new things and go out of your comfort zone. Students, you can make new friends and join a club or an org. Parents, maybe you can set up a reward system to encourage your child to study. Teachers, shake things up with fun yet educational activities for students to try during face-to-face classes. The possibilities are endless!
Keep your body healthy
For students, parents, and teachers:
If you want to increase your productivity in the long run, you need to stay strong and healthy. Just remember to S.E.E. — Sleep, Eat and Exercise regularly! Getting enough sleep will allow you to wake up feeling refreshed every day, so make sure that you follow the experts' recommendation:
Children aged 6-12 years: 9-12 hours of sleep
Teenagers aged 13–18 years: 8–10 hours of sleep
Adults aged 18–60 years: at least 7 hours of sleep
It's also important to keep your body nourished with good and hearty meals to replenish all the nutrition you've used during your busy day in school. For instance, there are several recipes online that you can try using your favorite bread for your snack between classes. Eating meals at the proper hours combined with physical activities like jogging or doing a quick workout in the morning will give you enough energy to stay in high spirits throughout the whole school day.
Go off social media
For students:
We get it — it's tempting to see what your friends and classmates are up to. But during class time, you should turn on your phone's Do Not Disturb mode and avoid social media and other distractions. On campus, your teacher might even catch you scrolling and confiscate your phone — yikes! Instead, perhaps you can give yourself something fun to look forward to — a reward for yourself after you're done with all your schoolwork. Which brings us to our final suggestion…
Celebrate small victories with treats
For everyone:
If you feel like your efforts haven't been enough, you can set goals for yourself with matching rewards, so you can treat yourself after you hit your goal. It doesn't even have to be an elaborate or expensive reward. It just has to make you feel amazing and productive. For example:
Students — for every three pieces of schoolwork finished and submitted, you can watch a YouTube video.
Parents — for every task checked off your list, you can give yourself five minutes of social media time.
Teachers — for every class wrapped up, you can tune in to an episode of your favorite show.
Or maybe for every goal achieved, you can treat yourself to a warm drink and a slice or two of Gardenia Amazing Black Forest Loaf.

With just a 400g pack of Gardenia Amazing Black Forest Loaf, no assignment is too heavy and no task list is too long. Oozing with generous swirls of decadent chocolate and rich maraschino cherries, it's the perfect treat after a long day at school. But more than the luxurious flavor, the Gardenia Amazing Black Forest Loaf has the Nutri+Plus Advantage, containing nutrients and minerals such as Zinc, Iron, Vitamins D3, E, A, and B1, Folate, and Calcium that can keep you in tiptop shape.
You can stay amazing and ready to take on the next challenges throughout the whole school year! So make sure to stock up on your Gardenia Amazing Black Forest Loaf, available nationwide in major supermarkets and convenience stores near you and online via Shopee and Lazada.
If you love this unique flavor, follow Gardenia on Facebook and Instagram for updates on their amazing flavored loaves!