In an era where almost everything is powered by the internet, a strong and reliable connection is crucial. Sadly, the Philippines is still among the countries that suffer from poor internet service. One study concluded internet affordability in the Philippines is "comparatively mediocre" and is among the "not affordable." Here's what it found.
2022 Digital Quality Life Index

Netherlands-based cybersecurity company Surfshark published its 2022 Digital Quality Life Index, giving insights into the factors that impact a country's digital well-being and areas that can be improved. 
The report focused on five pillars: internet affordability, internet quality, electronic infrastructure, electronic security, and electronic government.
Expensive internet service

This year, the Philippines was ranked 55th overall out of 117 countries and 14th out of 34 Asian countries. But among the five pillars, the country had the lowest numbers in internet affordability, ranking 98th globally.
Despite improvements from the previous year, the internet in the Philippines remains among the most expensive in the world. Surfshark said a 1 gigabyte (GB) mobile internet package costs 4 minutes and 51 seconds of work per month in the Philippines. In comparison, a 1GB mobile internet package costs just 5 seconds of work in Israel, which has the most affordable internet globally.
Fixed broadband in the Philippines also continues to get more expensive, with people needing to work over 11 hours to afford the most affordable package. "To afford it, Filipinos have to work 34 times more than Israeli citizens, for whom the most affordable package costs only 19 minutes of work monthly," said Surfshark.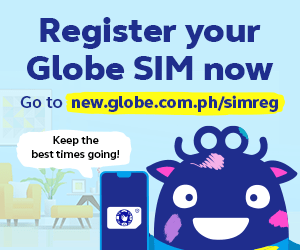 Internet quality in the Philippines

Internet quality in the Philippines has improved, but at a much slower rate in comparison to other countries. During the implementation of blended learning in schools, DepEd also acknowledged how the slow internet connection affects both Filipino students and teachers.
According to Surfshark, internet quality in the Philippines is  "comparatively mediocre". Mobile internet speed in the Philippines is now 38.73 Mbps (9.6 Mbps faster than last year). Meanwhile, fixed broadband speed is 75.07 Mbps (25.8 Mbps faster than last year). In comparison, Singapore, which has the fastest internet in the world, has mobile speeds of up to 104 Mbps and fixed broadband speeds of at most 261 Mbps. 
How to Not Get Hacked: 8 Things You've Gotta Do to Keep Your Accounts Secure
How to Not Get Hacked: 8 Things You've Gotta Do to Keep Your Accounts Secure
Daniel Gonzales | May 28, 2020
Speed and affordability aren't the only problems
Coverage is also an issue. According to ICT expert Grace Mirandilla-Santos, connectivity options should not be focused only on the NCR and other urban centers and must include rural areas, so no one gets left behind.
Despite numerous internet service providers, Filipinos have expressed dismay over the country's current internet connectivity. A survey by IT firm Cisco in April 2022 revealed that 91% of Filipino workers believed more internet infrastructure modifications are needed to meet the growing demand. In addition, 87% of the respondents can't access critical services such as online medical appointments and utility services because of unstable broadband connections.
Then, there's the issue of cybersecurity
The country was ranked 44th overall in electronic security in the DQL 2022, which reflects the rampant cybersecurity problems like message spam, child exploitation, and troll farms, among others. 
The government has plans underway
Department of Information and Communications Technology (DICT) Secretary Ivan John Uy said they aim to renew and reactivate the Free Wi-Fi for All – Free Public Internet Access Program.  The Philippine Chamber of Commerce and Industry (PCCI) and DICT are also working together to build satellite connectivity to support the country's digital transformation and economic recovery. 
And Department of National Defense (DND) spokesperson Arsenio Andolong recently revealed there were discussions between the Philippines, Japan, and the US to improve cybersecurity and information sharing.
We still have a long way to go, but let's hope these future projects can help improve connectivity in the Philippines.
What do you think about this study's findings?