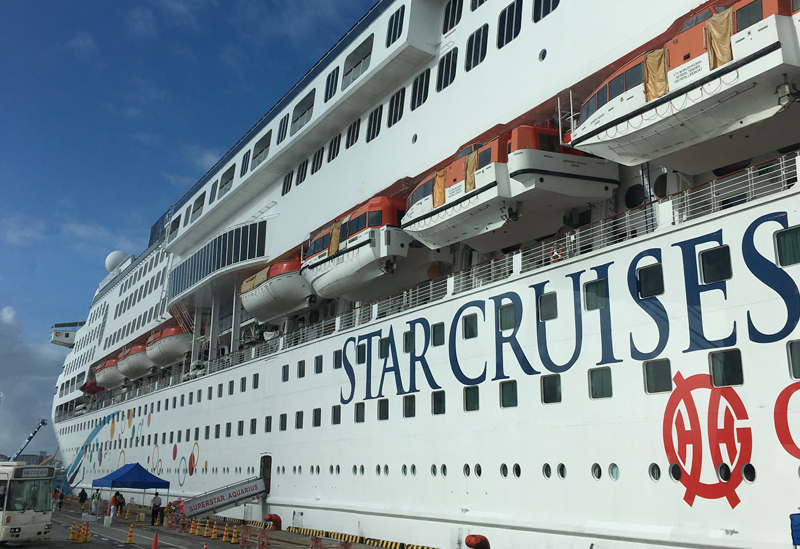 We Sent An 8list Writer To A Cruise Ship—Here's 8 Things He Experienced
By Wincy Aquino Ong

Fact: I'm an airplane kind of guy. I've never been on a cruise ship before.
It's not that I get seasick easily. Or that I'm scared of the open-water. (Hey, I do laps on the pool everyday.) Maybe it's just that for middle-class Filipinos like me, there's a certain stigma attached to cruise ships. We either think it's: a) for the bakya set who can't afford plane tickets, or b) for your typical Titas of Manila who sport poofy '80s hair and gyrate all night with ambiguously gay DIs.
Turns out I was wrong. Here are 8 things I discovered about going on a cruise:
8. Things you can't do on a plane.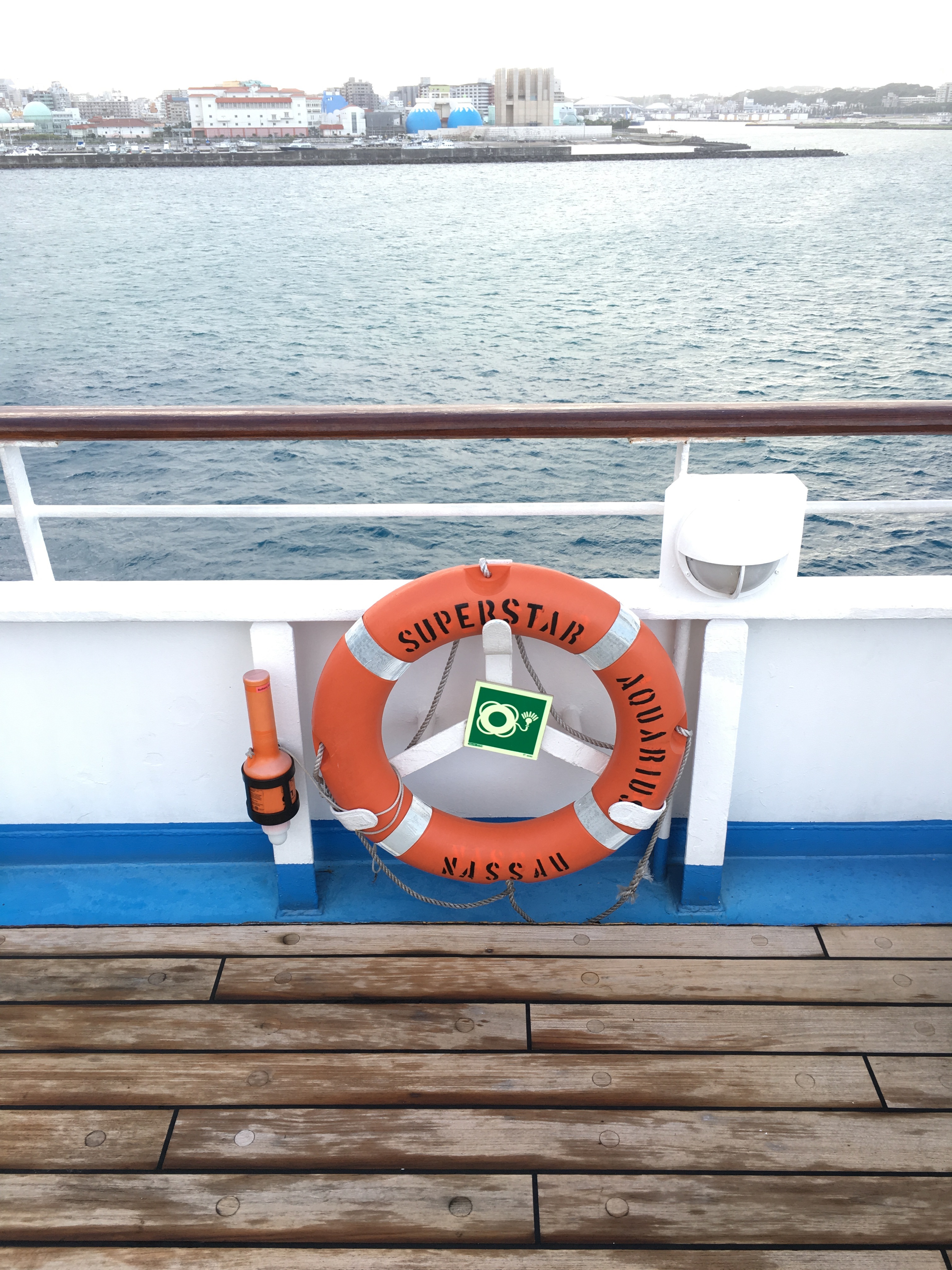 Like St. Paul on the road to Damascus, it hit me. So that's why people go on a cruise: There are things you can do on a ship that you can't on a plane.
For instance, stretching your legs. Or doing yoga. Or getting lungfulls of fresh air. Or hell yeah, getting some ventosa.
Economy what? Everyone's in First Class here, baby.
Sure, the journey is much slower, but sometimes, as the Hallmark card goes, "It's the journey, not the destination."
7. Buffet all the way.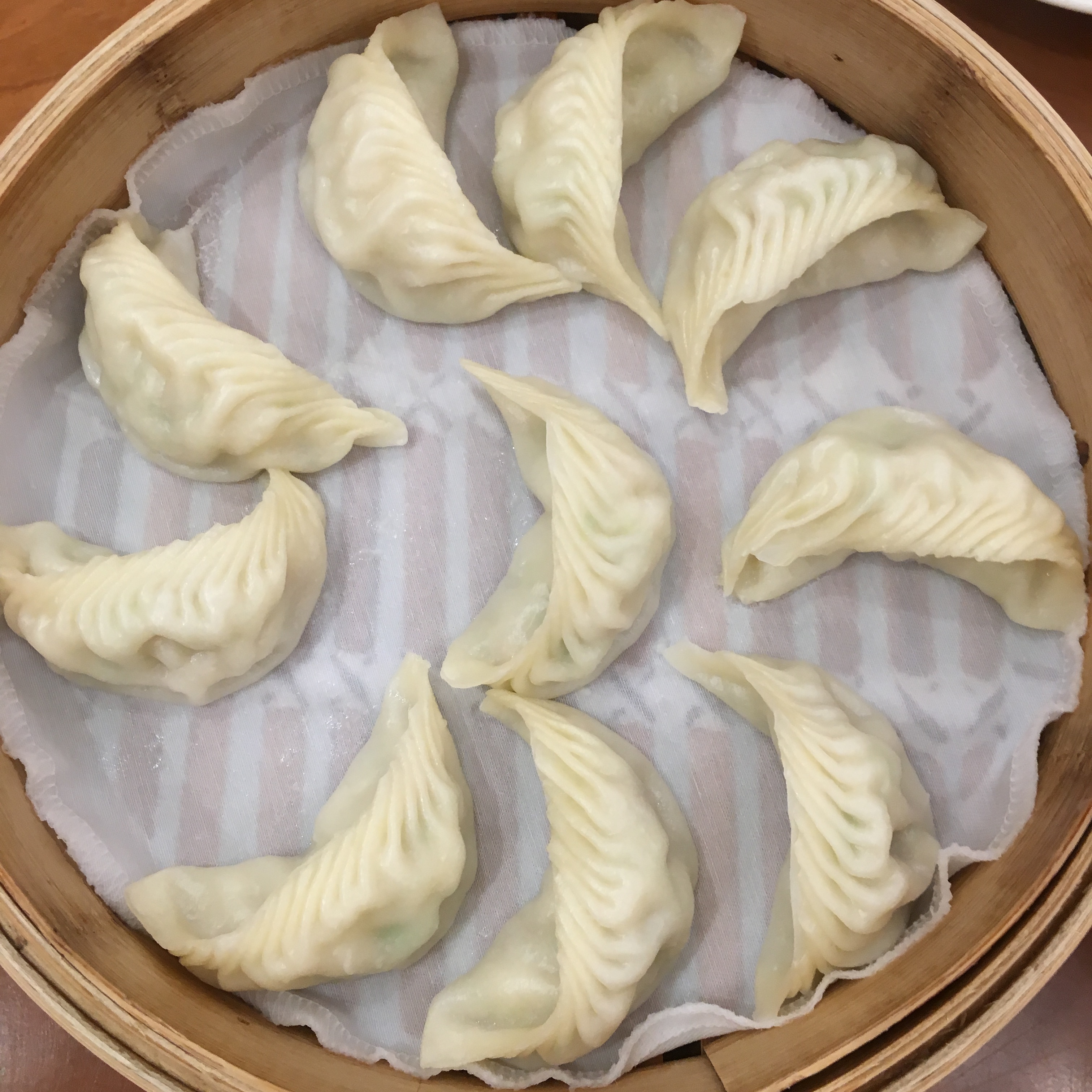 Are you a fan of buffet places like Vikings or Circles? Or better yet, are you tired of eating microwaved meals while dodging elbows in a cramped seat? Then, you, my friend, might as well have been born on a cruise ship.
Everyday is buffet day, from breakfast to dinner. And there's a lot on your list of options— from a poolside barbecue grill to a Chinese-style family restaurant to a swanky wine bar that would make James Bond blush, you'll turn cross-eyed from the choices.
6. It's like a floating hotel.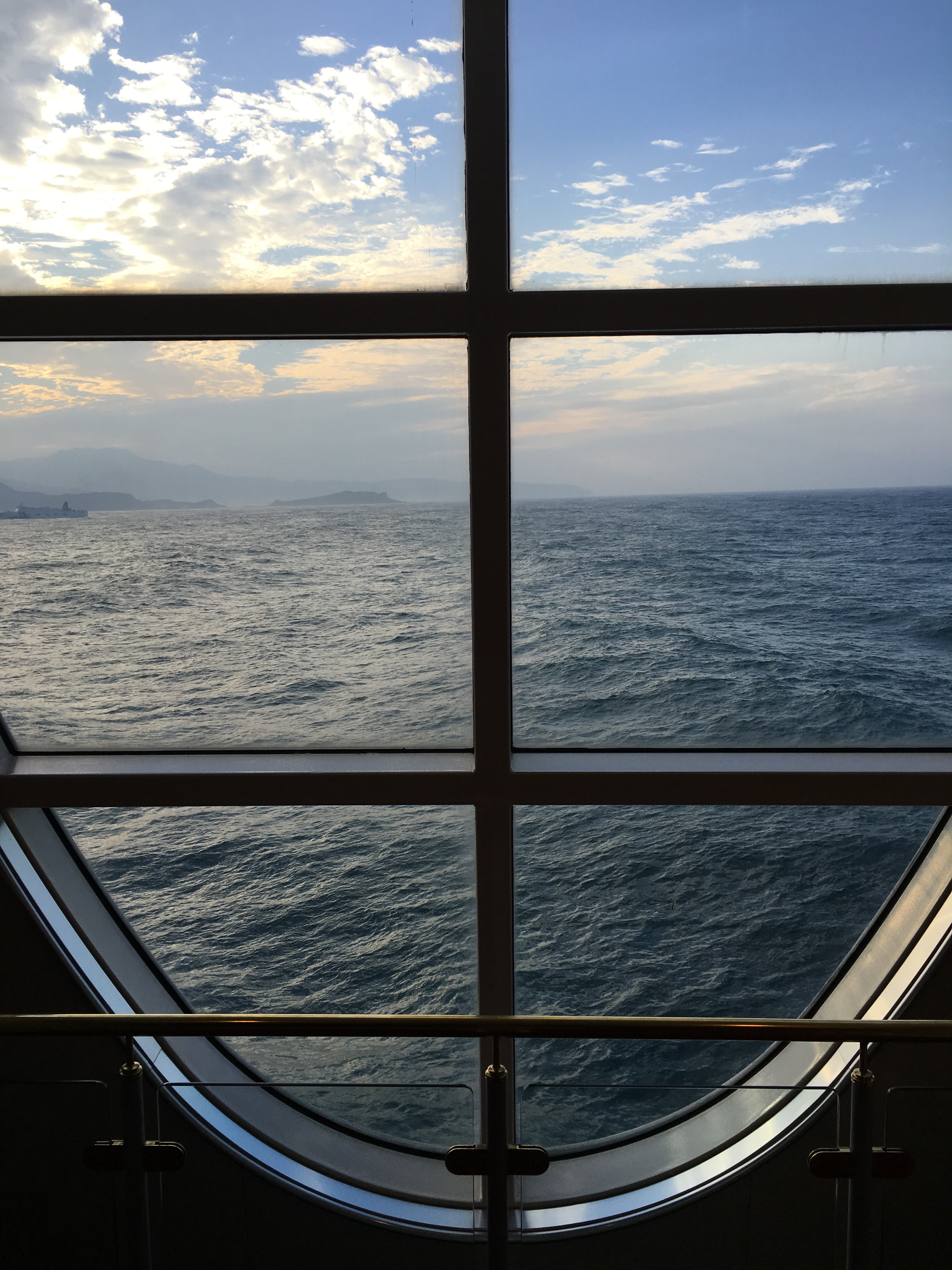 Yeah, without the help of melatonin supplements. Sleeping on an airplane is close to impossible. On a cruise ship, though? You'll sleep as if you're being rocked on a hammock. I know I did.
That's because you have your own cabin. Dare I mention that there's also a spa on board? A Jacuzzi? A frickin' casino? Of greater import, there's no need to fall in line in case of number two. It's a floating hotel, for crying out loud!
5. Theatrical shows galore.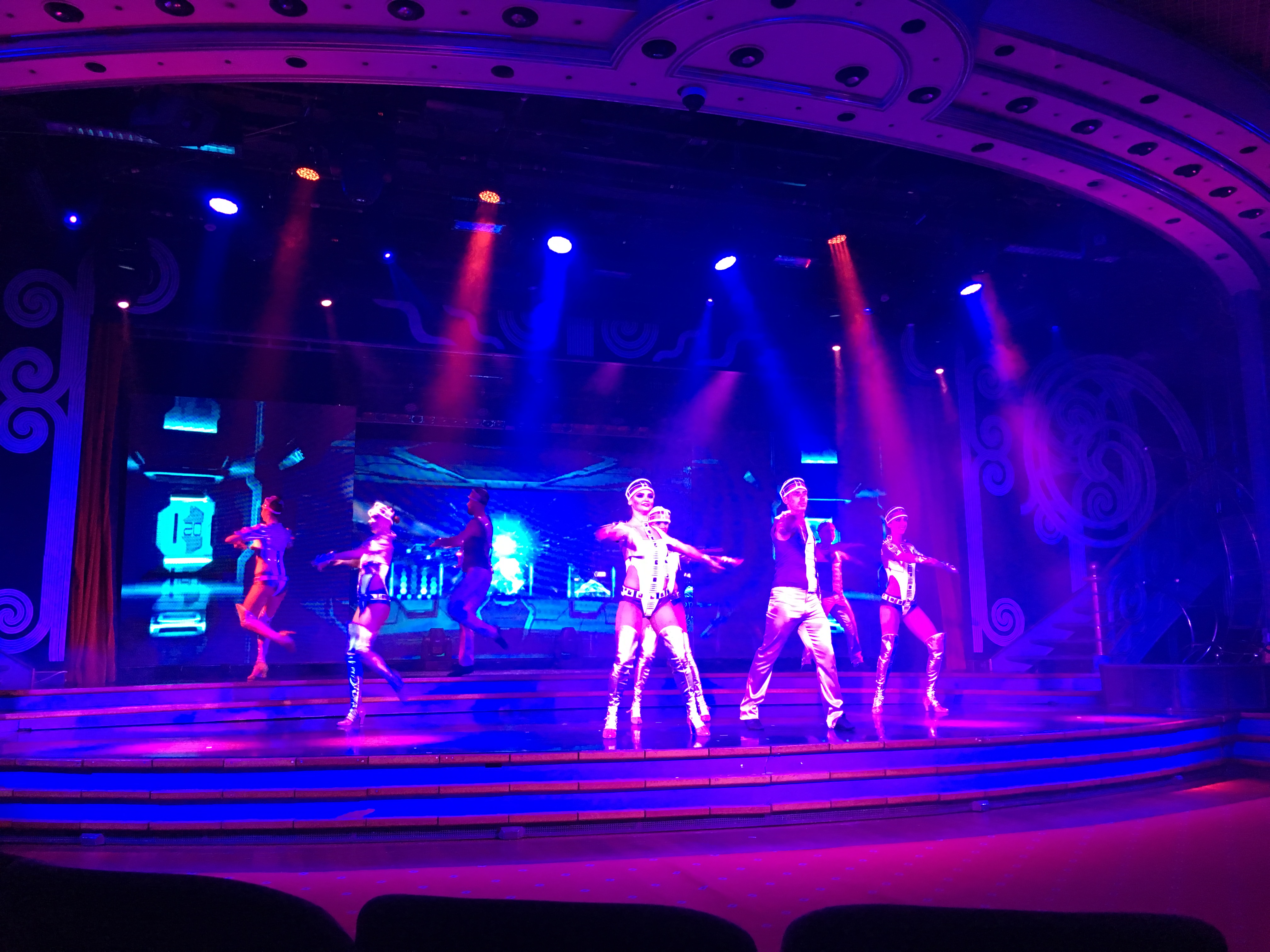 If you're bored staring at the seagulls and the roiling waters, there's also other things you can treat your eyeballs to. On board, I was able to watch this avant-garde acrobat show called Odyssey. I didn't quite get the plot, but I remember seeing long-legged Scandinavian women and steroidal sailors doing things with stretchy fabrics.
Oh, and late at night, when all the children were asleep, I was also able to sneak into an adults-only burlesque reminiscent of Dita Von Teese's. Suffice to say, there were a lot of glands on display. (Oy! I shall schedule my confession with Father Steve.)
4. Conversations with Pinoy crew members.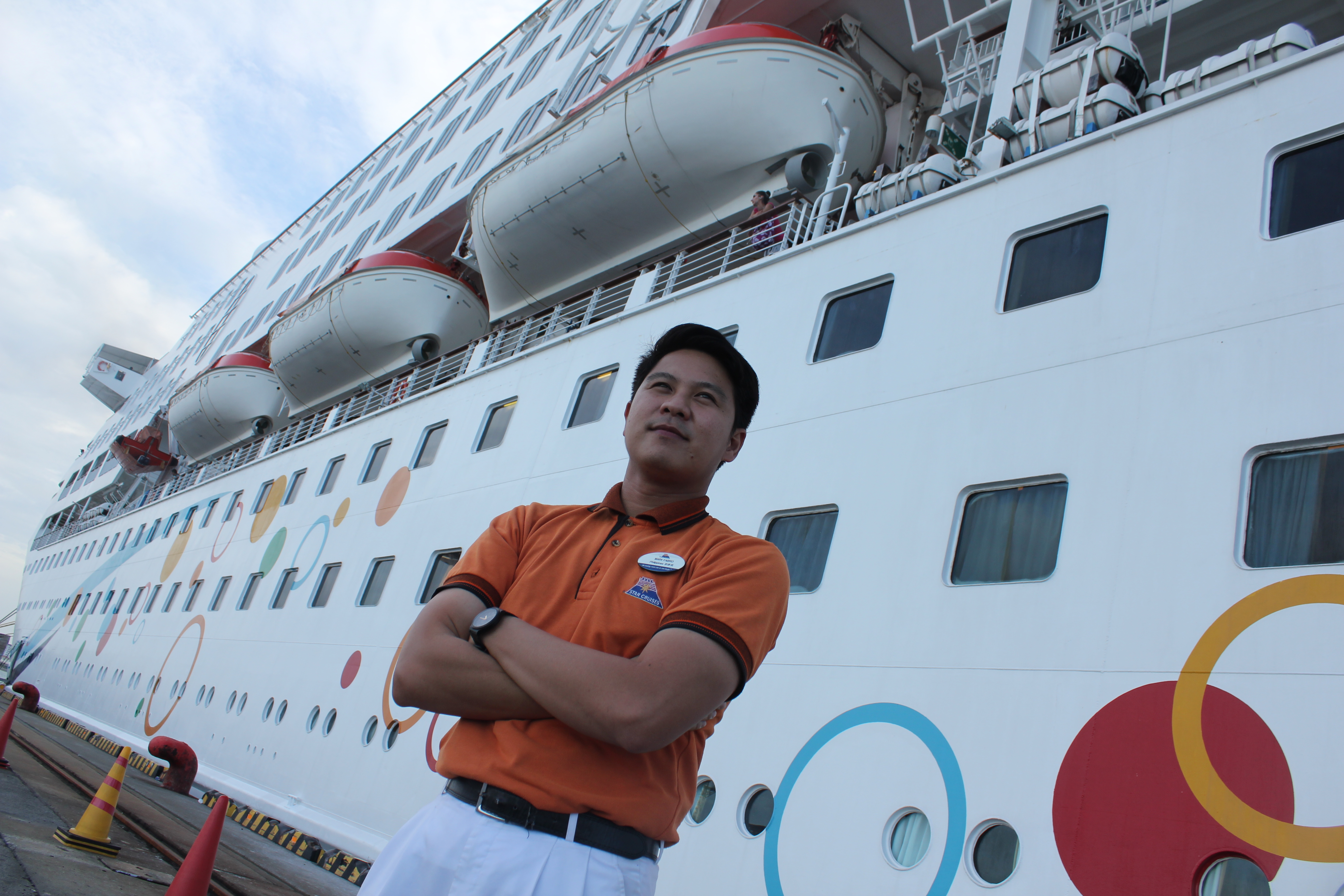 'Tis true that travelling can get lonely. You're basically put inside a giant can of sardines with a hundred people you don't know.
But on a cruise ship—where everyone on the crew is mostly Pinoy—you can strike up a conversation about the latest on President Duterte or ask them where to buy taro-flavored Kitkats. There's really nothing like true-blue Pinoy service, is there?
3. The seafarers are mostly Nordic.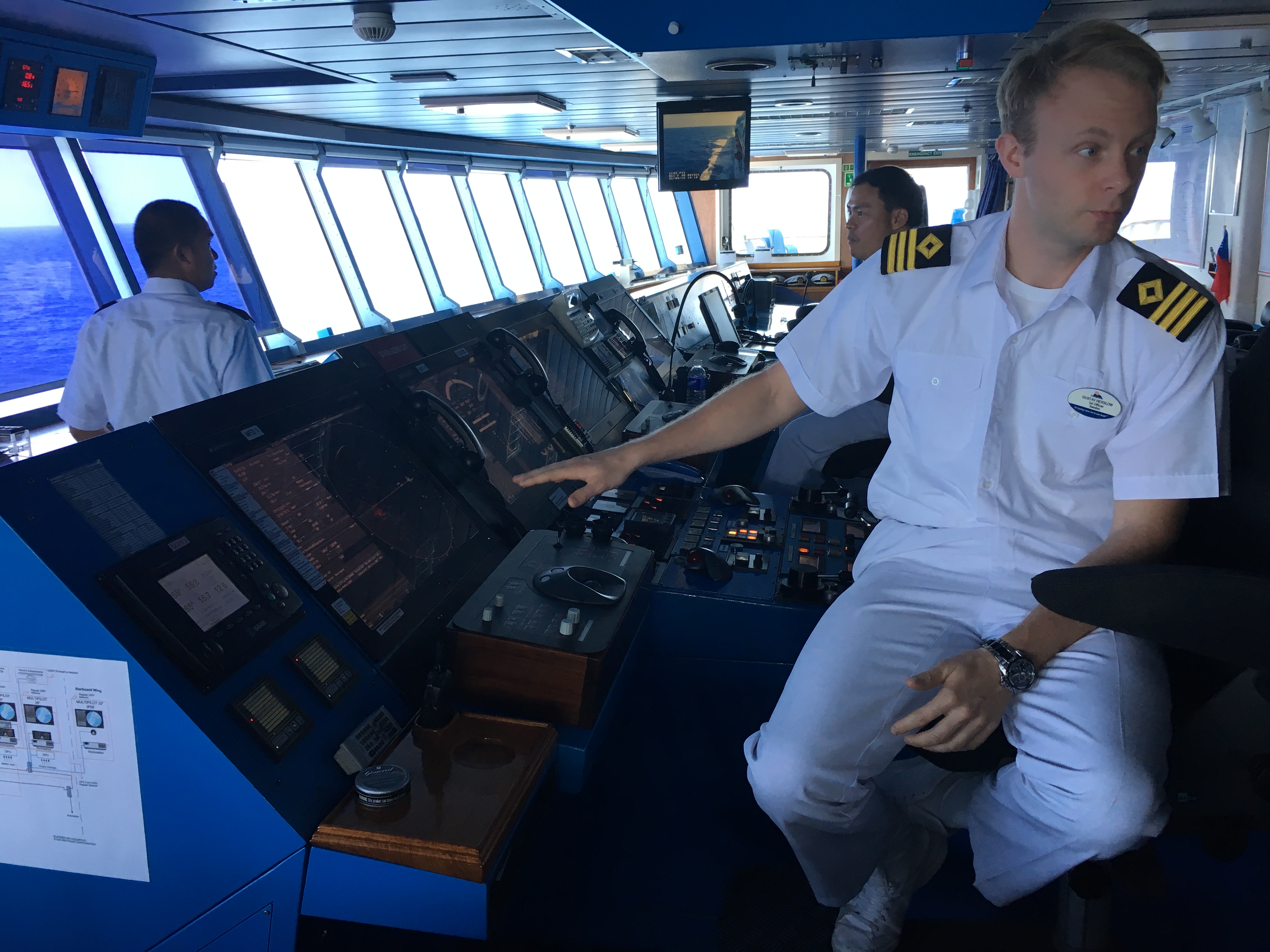 Days before the cruise, I must admit I was having visions of the Grim Reaper tickling my feet at night. Typhoon Meranti had just swept across Taiwan and left destruction in its wake.
Luckily, the storm had died down the night we set sail. But apparently, the typhoon was still alive in the waters. And like JGL in Inception, I had to do some mystical Parkour moves to get back into my cabin.
Thank heavens the crew manning the bridge turned out to be mostly Scandinavians, blue-eyed Chris Hemsworth-analogs, who had Viking DNA in their blood,who knew how to negotiate the rough seas. Color me impressed and slightly turned gay.
2. Pinoy-style butler service.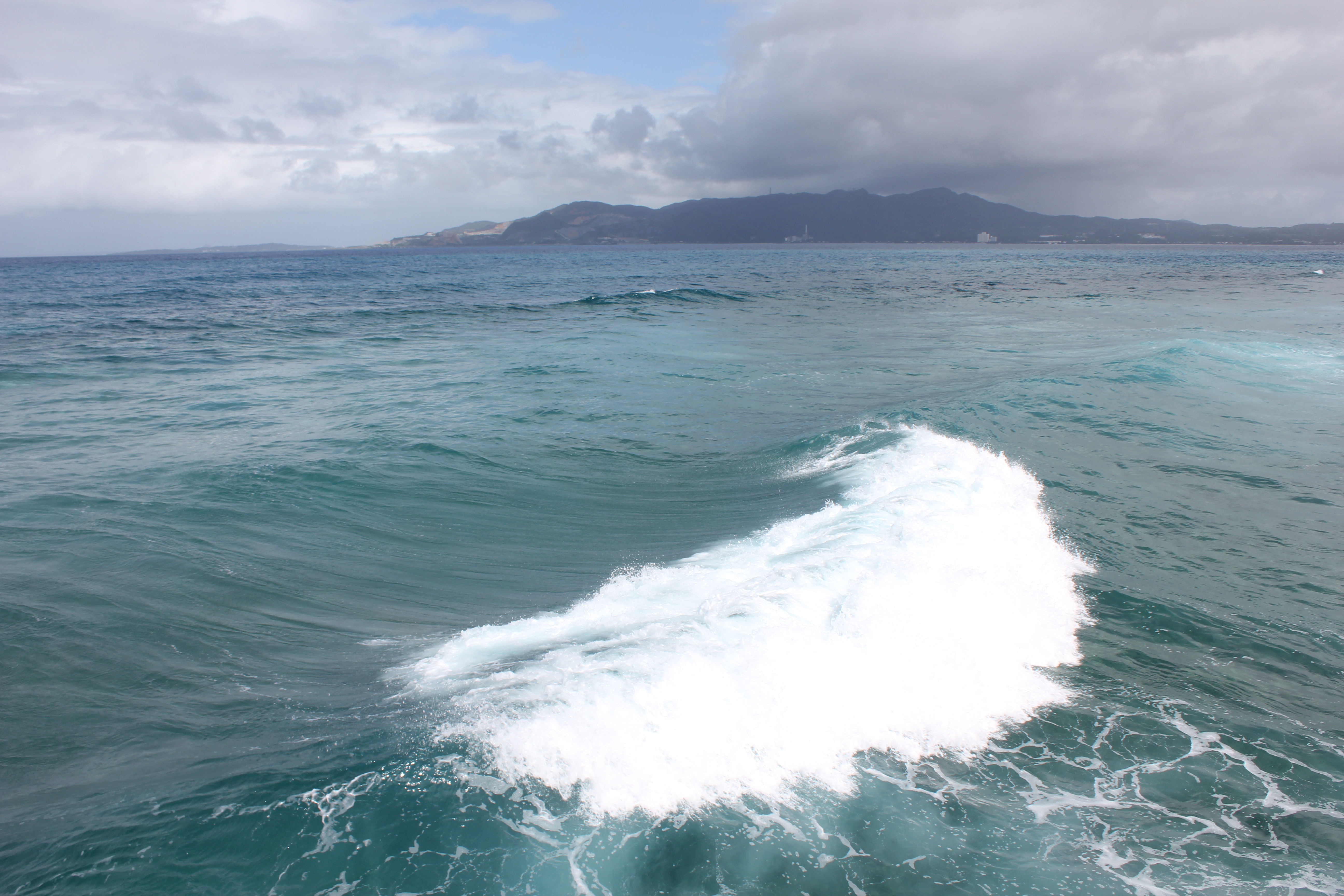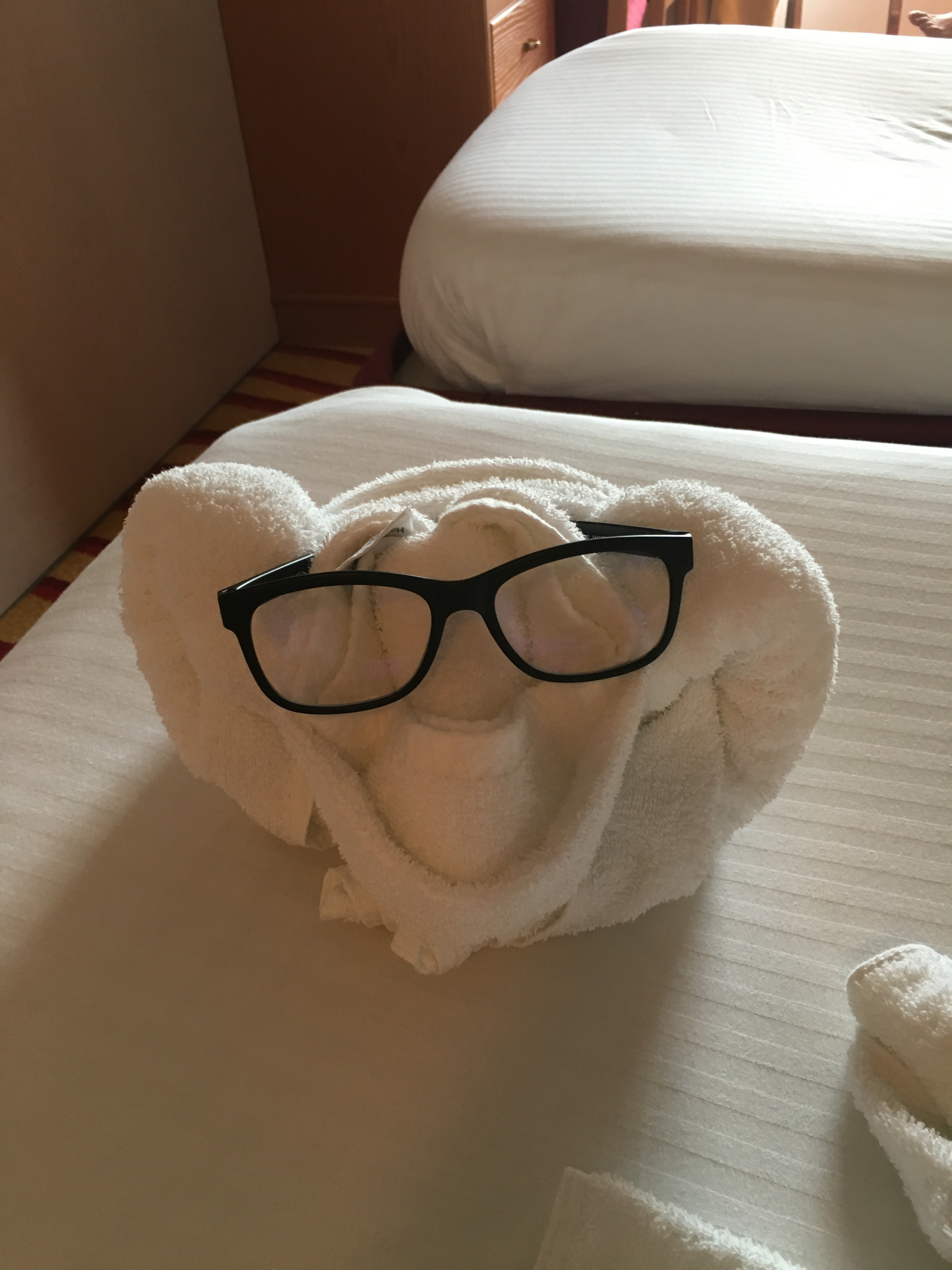 Now, being the Batman fan that I am, I've always had dreams of having my own Alfred. And it turned out that I had been assigned a personal butler while I was on the ship. He was much younger than Michael Caine though, and he spoke in Filipino.
His name was Vince. He made everything convenient for me, from doing all the boring paperwork to helping out with the Wi-Fi connection. I kid you not, it was the kind of service that made you feel like an aristocrat.
1. The beautiful sea.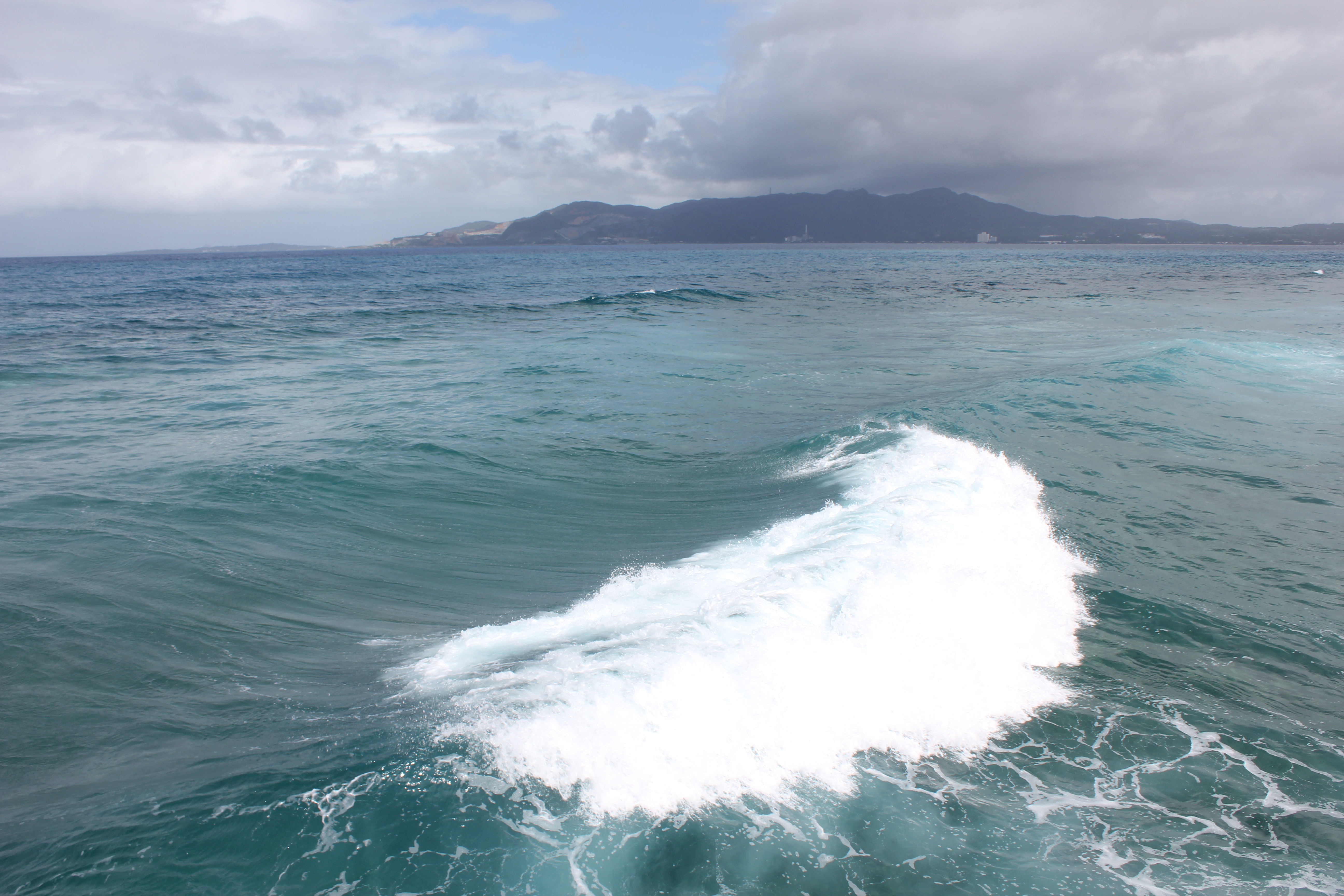 A poet once said that God is the greatest painter. And on my first time on a cruise ship that was the thing I came to know.
At night, I went to the jogging track. I brought my headphones and listened to my favorite songs.
As the evening breeze swept my hair, I stared at the moon's reflection on the diamond sea. It was beautiful. I felt that life was good to me.
---
Special thanks to Star Cruises, a subsidiary of Genting Hong Kong. A pioneer in the Asia Pacific cruise industry, you can check out Star Cruises' fleet: SuperStar Virgo, SuperStar Libra, SuperStar Gemini, SuperStar Aquarius, Star Pisces and The Taipan. To learn more, go to http://www.starcruises.com.
What would your ultimate cruise trip be? Share them with us below!