8 Webcomics That Will Keep You Up All Night
Apr 6, 2015 &nbsp • &nbsp 8List

The world of webcomics is not all Cyanide and Happiness—dark, twisted things live in its corners. Here are a few that will give you feelings weird enough to keep you up way past your usual bedtime.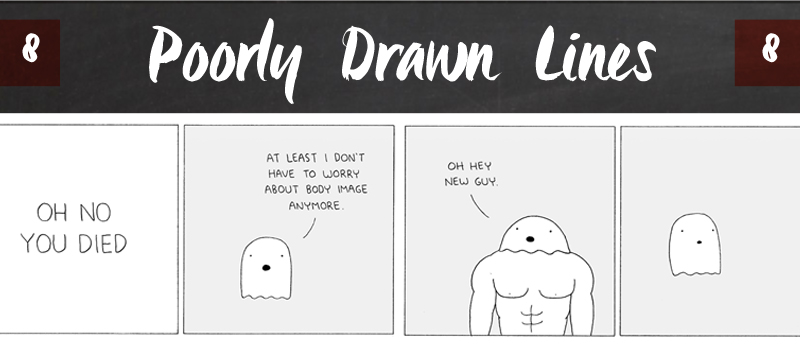 Bitingly smart and crushingly funny, Poorly Drawn Lines will keep you entertained for hours.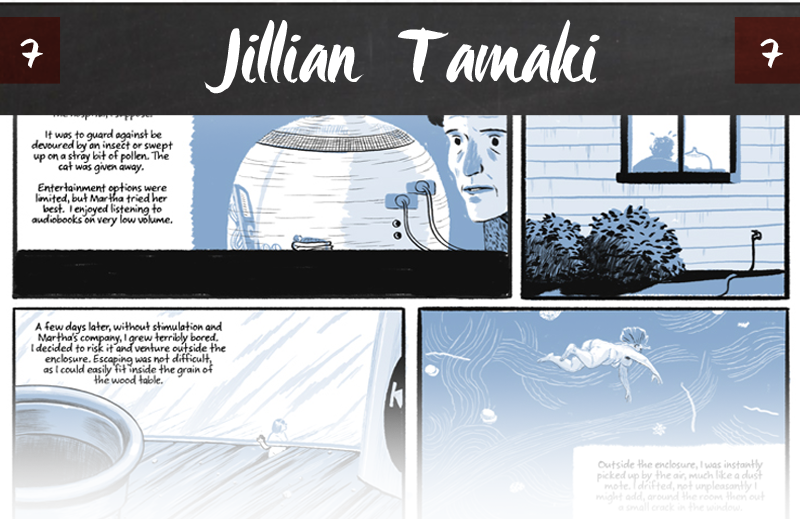 Fans of Gilded Lillies and Skim will attest to Jillian Tamaki's amazing range as an artist.  If you aren't a fan yet, you will be. For those of you who aren't in the mood or headspace for a graphic novel, she has collections of haunting webcomics available on her website. You're welcome.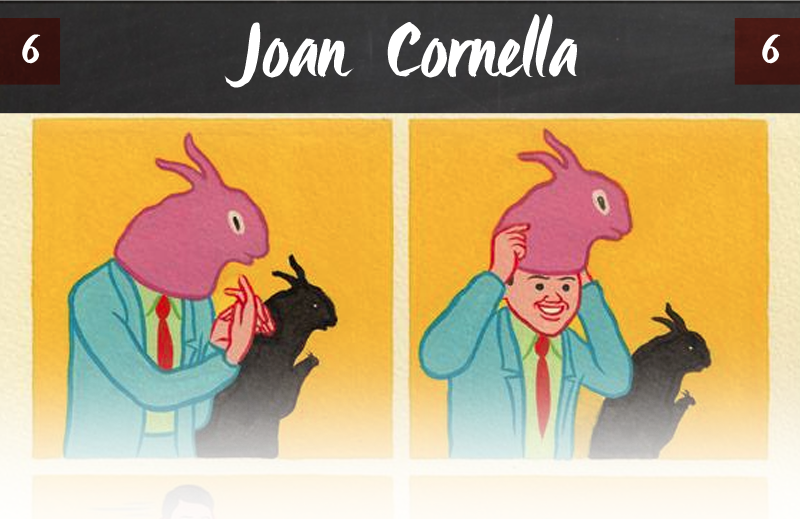 Spanish artist Joan Cornella's work is graphic, a little bit twisted, and not for the faint of heart. His comics (yes, Joan is a he) are full of dark humor and in-your-face smarts. Not for viewing on a full stomach. You've been warned.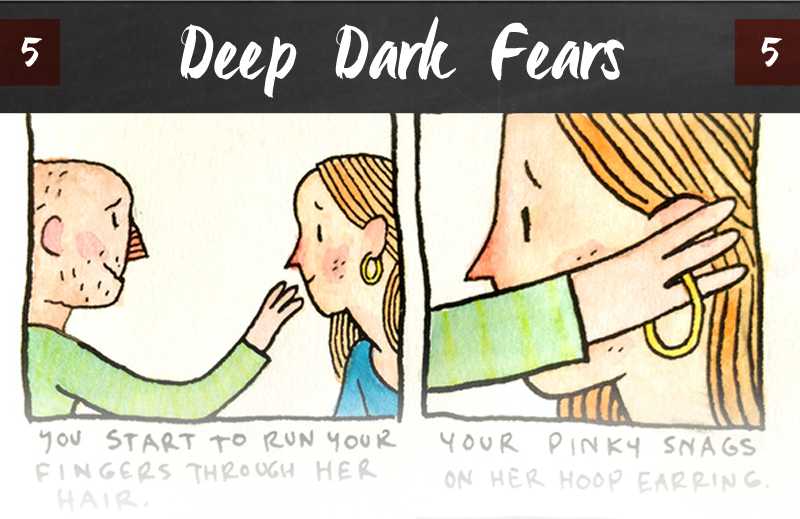 Deep Dark Fears project began with his personal fears. He now makes illustrations of the fears of strangers who submit to the blog.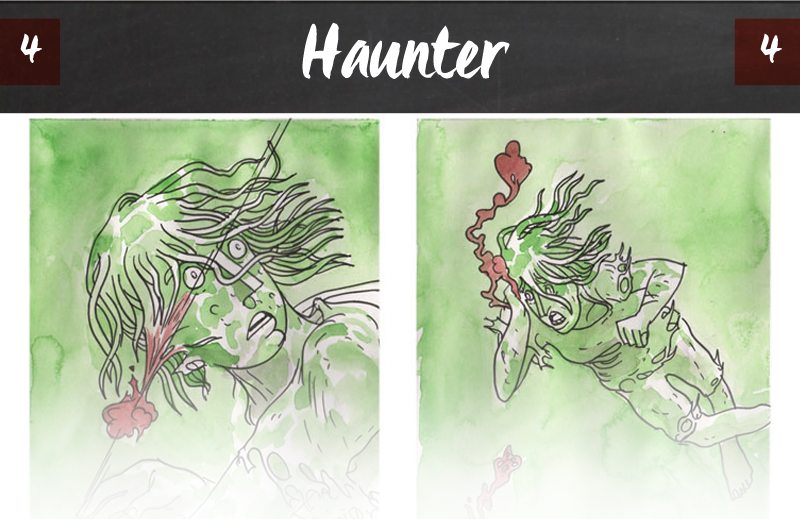 Gorgeously colored and thoughtfully conceptualized, there are no words for Haunter. Literally.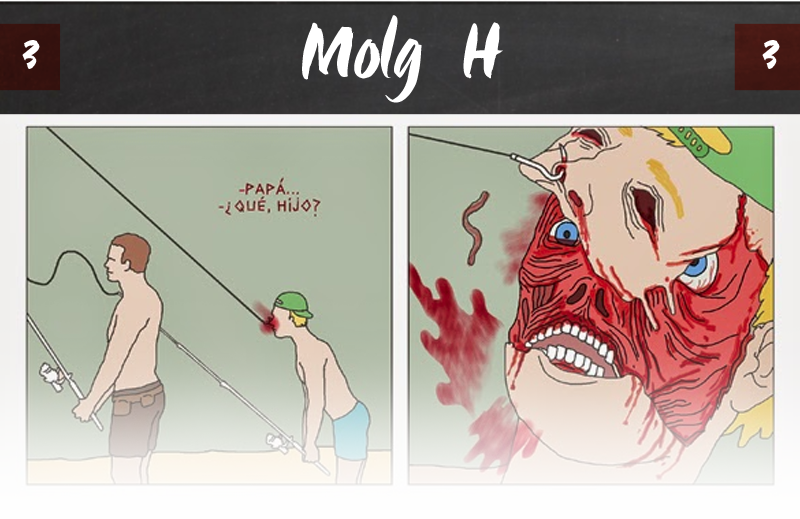 If you're a fan of gratuitous gore, Molg H is the guy for you. Chances are you've stumbled across his work before, and while not a lot is known about the artist, nor has a lot of the work been translated into English, there's enough available content online to garner a cult following.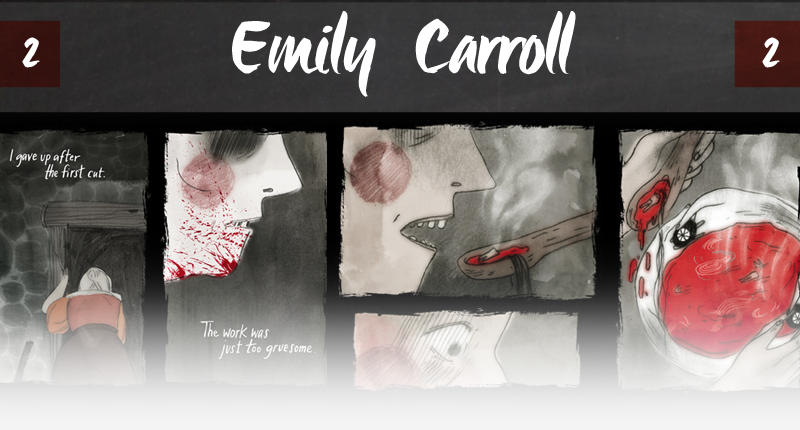 Em Carroll's art is almost as beautiful and gorgeous as her imagination. Equal parts dark and fantastic, her comics are a a must for fans of fairy tales with a twist.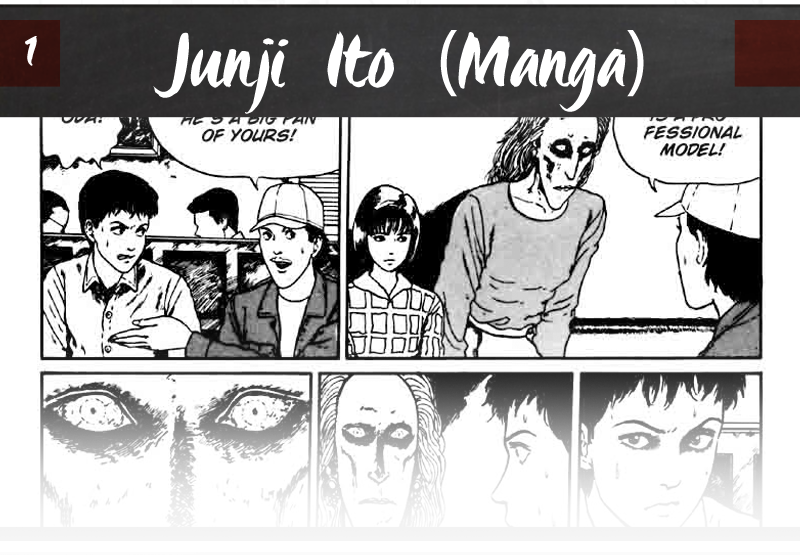 There is no horror like Japanese horror, and there is no Japanese Horror like Junji Ito. He has tons of Manga-style comics available for free reading on his OpenAwesome website. Just make sure your doors are locked, your windows are closed, and you're ready to get lost in his world.