Congratulations, you survived the week! To kick-start the long and sahod (woohoo!) weekend, we've gathered your weekly dose of all things weird that would make you smile:
Jasmine rice — literally
BUMILI NG BIGAS SA SHOPEE NANAY KO ANG TAWANG TAWA AQ

LITERAL NA JASMINE RICE NGA PUTANGINA 😭😭😭😭😭😭😭😭😭😭😭😭😭😭😭😭😭😭😭😭😭😭😭😭😭😭 pic.twitter.com/8TY1MrBCTf

— c | comms open! (@VAMPlR3M0NEY) September 21, 2020
Jasmine Rice is a fragrant type of kanin that would make you want to have extra cups during mealtime — the flavor is *chef's kiss*. And if you were to start selling rice, what's better than having Princess Jasmine endorse your product?
Mukbang gone wrong
아 십라 유튜브 보다가 기절함 pic.twitter.com/UwtJgdxoex

— 강꾸깡 (@gufroggg) October 29, 2020
This man had a vision, but he flew too close to the sun. (Did he buy a cheese fondue machine or a Beyblade?)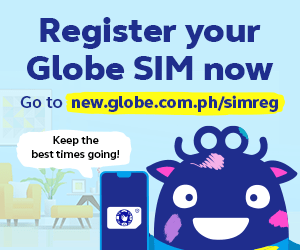 TikTok filter but make it NSFW
Dinelete ni tiktok shuta HAHAHAHAHA pic.twitter.com/BR2Jw49tdV

— ady cotoco (@adycots) October 22, 2020
No wonder why TikTok deleted this video. But let's be real, it's funny AF.
Coronavirus Halloween
Someone did a 2020 Halloween theme 😩😂 🗣CORONAVIRUS 🦠 pic.twitter.com/FuOJtI5EgF

— Chef Danie (@Ch3fDanie) October 26, 2020
People in quarantine are becoming more creative than ever. There may not be any trick or treating or parties this year but that doesn't mean you can't go all out on your spooky decorations. Looks like even Halloween is adjusting to the new normal too. After all, this pandemic is one of the scariest things that happened this 2020. What are your plans for Halloween?
How to paint a sunset
PLEASE WATCH THIS pic.twitter.com/bCunGpdM1F

— 🍀 (@D4VEKAT) October 19, 2020
Another good use of TikTok's time warp filter – Bob Ross could never.
Cake ni Bunso
For the members of the family who can't escape the task of washing the dishes every mealtime. Also, this Joy cake is a photo you can smell.
Kim K gets a message from heaven
For my birthday, Kanye got me the most thoughtful gift of a lifetime. A special surprise from heaven. A hologram of my dad. ✨🤍 It is so lifelike! We watched it over and over, filled with emotion. pic.twitter.com/jD6pHo17KC

— Kim Kardashian West (@KimKardashian) October 29, 2020
Amazing what money can buy, eh? Honestly, rich people are on another level of weird.
New K-pop group with CGI members
aespa 에스파 'MY, KARINA'#KARINA #카리나#aespa #æspa #에스파#MY_KARINA pic.twitter.com/A2R5CtjFUT

— aespa (@aespa_official) October 28, 2020
While we're on the topic of holograms and artificial intelligence, SM Entertainment is debuting a new girl group and it's something that's never been done before in K-pop. Aespa, the agency's new girl group, will be made up of both human and CGI members. It looks cool, but we're not sure how to feel about this… (Also, wouldn't these members look like the characters we see in videokes?)
Watch Out Humans, Computer Generated Influencers are Here to Steal Your Jobs and They're Kind of Creepy
Watch Out Humans, Computer Generated Influencers are Here to Steal Your Jobs and They're Kind of Creepy
Kyzia Maramara | May 13, 2020
Did you see anything weird this week? Share with us below!