Happy Hearts Day! The Internet remains weird — or maybe it even gets weirder as people get more desperate for a date or just some semblance of a love life.
Self-plug on a whole other level
The dating apps weren't working, so I bought a billboard and set up a website to stand out and try get a date.

Help me out https://t.co/ddz5s5aTul #DateMark pic.twitter.com/z4nBlA4v1X

— Mark Rofe 🧦 (@iamrofe) January 31, 2020
In the age of social media, we're all familiar with online pag-re-reto. "Plug ko lang friend ko, gwapo yan." Or "plug ko lang soundcloud ko dito." But this single guy takes his self-plug to a whole other level. Thirty-year-old Mark Rofe spent over £400 to rent a billboard space — to do what you ask? Promote himself as a date-able man, of course.
Don't knock it 'til you've tried it. This guy scored a date after receiving more than 2,000 applications.
The Ultimate Cat Lady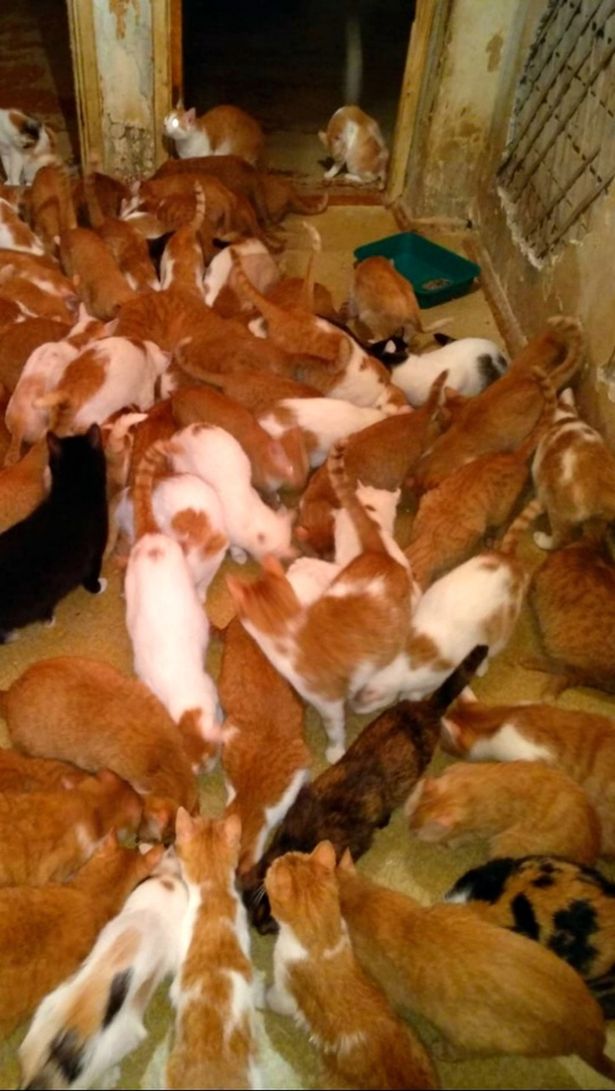 Meanwhile, on the other spectrum of the dating scene, an unnamed divorcee from Russia is achieving the ultimate cat lady dream — with over a hundred cats in her apartment. As long as she's happy . . .
Toyota or Toy Yoda?
Unfortunately, on the other side of the world, this woman isn't very happy. Jodee Berry, 26, worked at a popular restaurant in the US, where the management held a competition for the top employee who could sell the most beer. At the end, of course, is a prize: a supposed Toyota. Jodee won, but at what cost? Because it's not a Toyota car — it's a toy Yoda. So she decided to screw it, quit, and sue. She won that case, by the way.
Bath sink, instead of bath tub
So yeah I'm just gonna tell everyone right now DO NOT GO TO THE GREENVILLE WENDYS. THIS IS DISGUSTING PLEASEEEEEE SHARE THIS

Posted by Connor Somerfield on Tuesday, February 11, 2020
At a Wendy's somewhere in the US, an employee decided to soak up in the sink. Can't believe this kid had the audacity to say "I'm just enjoying life, boss." Yikes.
Tom (Buchanan) and Jerry
Teaching my first English course this semester has been rewarding but I don't know what to do with this student pic.twitter.com/Sgn07Kaq6D

— Alexis De Wokeville (@MrAlexisPereira) February 10, 2020
Professor Alexis Pereira is feeling pretty fulfilled teaching the next generation before they face life outside school, but he's also wondering where he went wrong when one of his students decided to submit a paper on Tom and Jerry . . . Kudos to the kid, though, he found so much to analyze on the cartoon show. We still want to see the paper though.
Carpool with BFF Dino
This falls under the category of #DoesNotCount. Trooper Brock contacted this vehicle for speed and HOV NB I-5 near 320th. Even if you have a favorite stuffed animal it doesn't count as a passenger for the HOV! pic.twitter.com/T3UQ7y9ihp

— Trooper Rick Johnson (@wspd2pio) February 12, 2020
In the US, highways have what they call a high-occupancy vehicle lane (or HOV lane), which is essentially a lane reserved just for vehicles with a driver or one or more passengers, such as carpools and transit buses. After several drivers attempted to bypass the carpool-lane rule using mannequins (and even skeletons!), this driver decided a stuffed dinosaur would be a better bet. He still got fined though.
A hairy mouth
Nakakain mo ba buhok mo? Imagine if the hair grows from your mouth. Apparently, one woman in Italy has a condition that causes eyelash-like hairs to grow from her gums. She has to have them removed again and again. Praying for this lady.
Dogs are not just man's best friend
You know why? This dog rescued an orphaned bear cub, gently carrying him home. (This news isn't that weird, but let's end it on a nice note.)
What news weirded you out this week Tell us below!