It's not every day you come across an article that would cause you to make this face:
But since it's the end of another exhausting week, that is our ultimate goal here – to make you feel things. This week has been quite busy, from stores running out of tacos to a woman that almost spun to her death! And if you're dying to know how that spider got in that woman's ear, read on to find out.
Nosy woman gets head stuck in her neighbor's gate
We don't properly believe in karma but what happened to this woman is the very definition of the word. A woman in Columbia got her head stuck in her neighbor's gate after attempting to eavesdrop and spy on said neighbor. This woman must have wanted that 'tea' so bad she was willing to push her head between two narrow metal grills but it was already too late when she discovered she can't free herself.  The situation caused quite a ruckus with other neighbors and firefighters, who, we're assuming, could not help but laugh at the bizarre situation. The woman is safe after the entire ordeal and hopefully, she learns her lesson.
via GIPHY
A man called 911 because his local Taco Bell ran out of tacos
What a nightmare it must have been for the guy who went to Taco Bell in Louisiana one morning only to be told that the particular branch of is out of both soft and hard shell tacos.
via GIPHY
But this was an injustice he wasn't about to let pass! He did what any decent hungry Taco Bell fanatic would do, he called 911 and complained because who else would you call? Your mom? Maybe he thought Taco Bell got robbed and he would be the hero to call it in.
While the police acknowledged his emergency and cause for concern, they also gently broke the news to him – he had to buy his lunch elsewhere for the day. At a McDonalds perhaps? The cops also reminded everyone to limit calling 911 to emergencies only.
This woman wanted to sing at karaoke so bad she pulled out a gun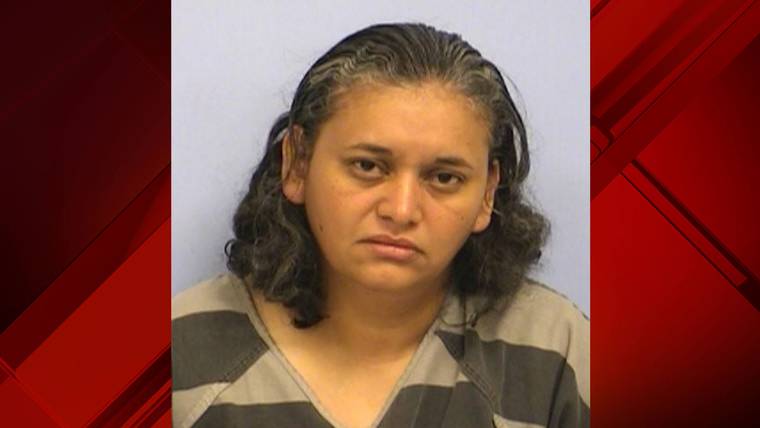 A woman who was dining with her girlfriend at a Mexican restaurant in Texas reportedly pulled out a gun on a man who called her bad names. The argument was allegedly based on who was next in line to sing at the karaoke. When the staff tried to placate the woman (and hopefully told her she would have her time to sing), she threatened to kill the man. If this woman is this vicious just because a man presumably didn't follow the order of persons in line for the karaoke, what song was she trying to sing? Was it perhaps.. My Way?
Nobody got hurt from the incident but it did once again spark gun control issues in the United States.
You didn't do anything wrong but this cat is annoyed at you
View this post on Instagram
With Grumpy Cat passing away (bless his soul), the internet is on the lookout for another cat just like him, a feline at least equal in grumpiness. The internet got more than they bargained for. Meet Louis, the 6-year-old Persian cat successor to Grumpy Cat who will always look at you like you're a disappointment. Louis' owner doesn't exactly know why his face is like this but his owner assures us that he is friendly and loves to be cuddled.
How about some denim print swim briefs for your next beach outing?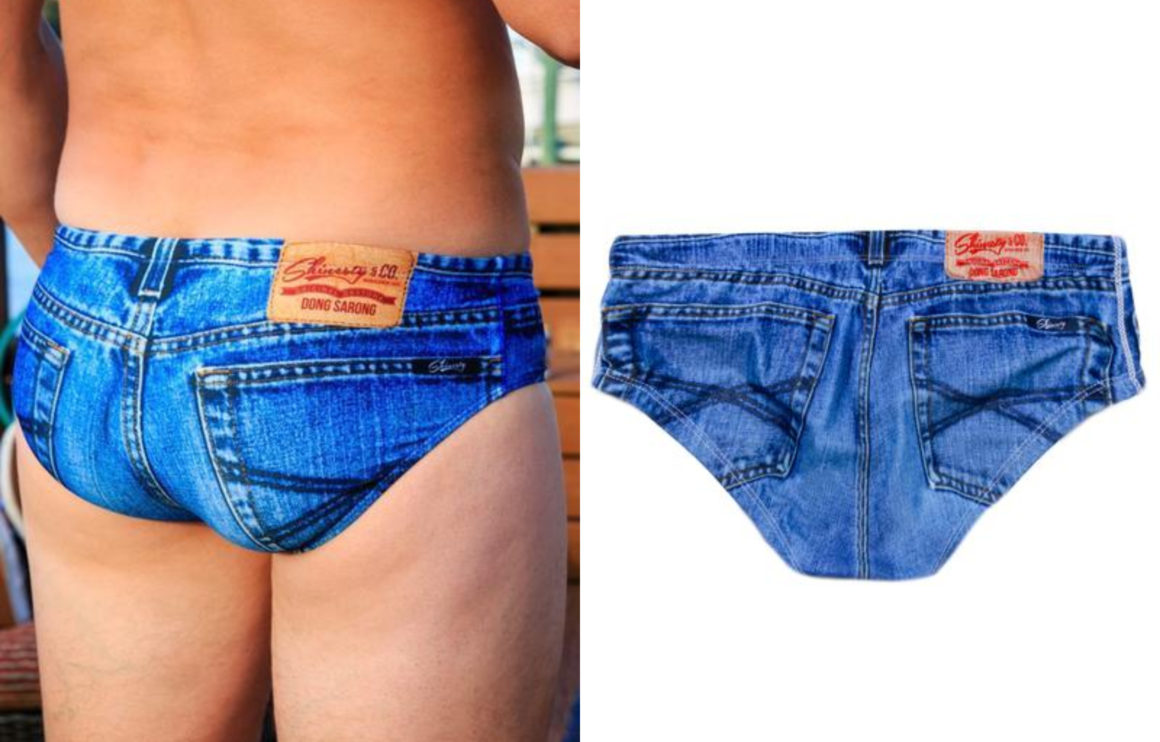 Shinesty introduces their chafe-less denim briefs men can flaunt on their next trip to the beach. The Daytona Dong Sarong Jeado Swim Brief or simply Jeado, sells for $39.99 and is available for pre-order to be shipped in September 2019. We know, we know, such a long wait for a product you can't wait to get your hands on but at least when your world is bleak and bleary, you have this to look forward to!
The website describes the Jeado as "It is like eating a bag of chips in church. Everyone looks over at you with disgust, but deep down they want some too." It even recommends that you should wear this number with a caterpillar-style moustache so you'll be sure to hit the jackpot with the ladies.
A WILD helicopter rescue
WILD HELICOPTER RESCUE: Firefighters say a 74-year-old woman had to be flown off of Piestewa Peak this morning after she suffered an injury while hiking.

STORY: https://t.co/H4HavJnsgn pic.twitter.com/2FPQR0qiZ9

— FOX 10 Phoenix (@FOX10Phoenix) June 4, 2019
This week in Don't Laugh or You'll go to Hell, authorities made a daring rescue that spiraled out of control. A 74-year-old woman who was injured while hiking in Piestewa Peak in Arizona had to be transported via helicopter. The firefighters put her on a stretcher and airlifted her but the 'copter's rotor caused a bumpy and vertigo-inducing ride for this woman. She was caught in the video helplessly spinning faster and faster below the helicopter, her own personal unpaid ticket to a theme park ride she never asked for. Authorities say she was transferred to the trauma center after and aside from a bit of dizziness, she was alright in the end.
The scariest thing on the internet this week – that sorority video
scariest thing ive ever seen pic.twitter.com/eHX13qpR10

— ☾・゚lily (@moonlightlilyx) June 2, 2019
Other people have likened it to what they think the gates of hell would look like, others say that this was exactly what Jordan Peele was warning us about in his award-winning film Get Out, and yet others say this is the whitest video they ever saw. This minute-long video of sorority girls chanting, uh, cheering for a recruitment video made rounds on the internet and created nightmares that would last for weeks. There's something spine-chilling about their coordinated movements and how you don't see everyone's bodies, just their heads.  You can't even understand what they're saying! What if they're summoning a demon? Or invoking an entity that is exclusive to their sorority? Whatever the reason, this is enough to convince me not to join any sorority.
I slightly tweaked the sorority video to make it a smidge less terrifying pic.twitter.com/sh14jmh6C7

— bryan wieder (@BryanAgain) June 4, 2019
There's a spider in this woman's ear (!!!!!)
Who could forget this man who had a tiny spider spinning a web inside his ear? Almost the exact same thing happened to a Vietnamese young woman who was complaining that she was experiencing pain in her ear. She went to the doctor and found she had everyone's worst nightmare. The doctor shone a light in her ear and saw a small spider looking back at him all snug and content in this woman's dark and damp ear canal.
It's a miracle the doctor didn't jump away and burned the entire office to the ground! He lured the tiny arachnid with a small light and when the little monster jumped out of its victims ear, it landed on the floor only to be stepped on by its victim. Revenge is sweet indeed.
Let me just run to the nearest mall and buy myself a pair of earplugs because I'm never sleeping without it ever again!
Got anything else weird to add? Share it with us below!