Popular e-commerce platform Shopee is under fire right now regarding their meet-and-greet event for South Korean group, BLACKPINK , with fans saying they were "scammed" and airing their frustrations on social media. If you're just an online lurker who is curious about what's happening and can't keep up, we've made a comprehensive timeline of events to give you a brief background about the issue. Let us know your thoughts after:
Shopee announced a contest for the meet and greet



Shopee announced a Meet-and-Greet event for the K-Pop group, BLACKPINK which will take place on June 6. The tickets are not-for-sale, but instead given for free for the lucky winners of their promo. The mechanics are simple: you just need to spend a minimum accumulated amount of Php 4,000 between May 11 – 25. The top 568 Shopee spenders who registered will be entitled to one fan meet pass, and the top 40 will have the chance to go onstage and have autograph with the BLACKPINK members.
Fans got "scammed"
Never stop this. #SHOPEESCAM hashtag BLINKS untill you get the respect and justice you rightfully deserve. ARMYs are here to support you.

I was there at the event yesterday, and I've meet those BLINKS who've been rubbed by@ShopeePH

Ipatulfo na tong shoppee now na! pic.twitter.com/k9hawJjvkx

— #mary (@MaryEunHye23) June 6, 2019
However, during the event, a lot of fans claimed that Shopee changed its mechanics at the last minute. According to them, the initial mechanics said that the promo is to run until June 1, but it was changed to May 25. Some fans also claimed they were notified by Shopee that they won a ticket, but the price was taken back due to a "system error".
#ShopeeScam trends worldwide
Wrong move ka don shopee. We could get easily trend anything in just a blink. But u chose those influencer over us. We can give u the world but u chose to mess with us. #SHOPEESCAM pic.twitter.com/6pq25ErCB2

— J&L (@jenirubijeyn) June 6, 2019
Fans were enraged at this incident, saying they got "scammed." They took their disappointment to social media, especially Twitter, and the hashtag #ShopeeScam trended both in the Philippines and Worldwide.
Tickets were allegedly given to celebrities and influencers
a clear video of blinks & blonks #SHOPEESCAM pic.twitter.com/oEFD4fgbX6

— ¢нσ¢σℓαтє (@jeonshook_yats) June 6, 2019
A lot of stories were shared online, including personal experiences with screenshots of their accumulated amount spent. Most fans spent tens of thousands of pesos, but they claimed not receiving their tickets. The tickets of the "supposed winners" were allegedly given instead to celebrities and influencers. Most of them, the fans said, are not "even real fans of the group."
Jennie was not feeling well during the event
I've never wanted to cry so bad 😭 after watching her pain I can't even finish the video 😓 #SHOPEESCAM #blackpink pic.twitter.com/qZC2dMcALR

— Blackpink❣️ (@KnewsBlackpink_) June 6, 2019
Despite the fiasco, the show went on as planned, with the BLACKPINK members cheerfully gracing the stage. However, the audience noticed midway that Jennie, one of the members, is experiencing difficulty in breathing. People suspect that she had a panic attack, and the management didn't acknowledge it.
Celebrities got cancelled
They apologized on what happened earlier, and then there's awra, he said, "SENSITIVE KASI, ANG BABAW LANG NUN". Wow the audacity. U are cancelledt, bye sister!! #ShopeeScam pic.twitter.com/4lwH6QaHQt

— #ShopeeScam (@eleilajovellee) June 6, 2019
Aside from calling out Shopee, fans are also labeling some celebrities and influencers as "cancelled." Youtuber AC Bonifacio started an IG live during the event, and she's joined by personalities like Awra Briguela and Riva Quenery. In the video, Quenery made a comment about member Jennie "being sick", which triggered Blinks (BLACKPINK fans). This urged Briguela to comment that the fans are too "sensitive." Because of this, fans are calling them out on Twitter and asking others to "unstan" them.
Shopee apologized
At midnight of the event date, Shopee released an official apology to fans, saying that they understand that the event fell short of the high standards that Shopee users and BLACKPINK fans expect" and that they are taking steps to solve the issue.
DTI probes Shopee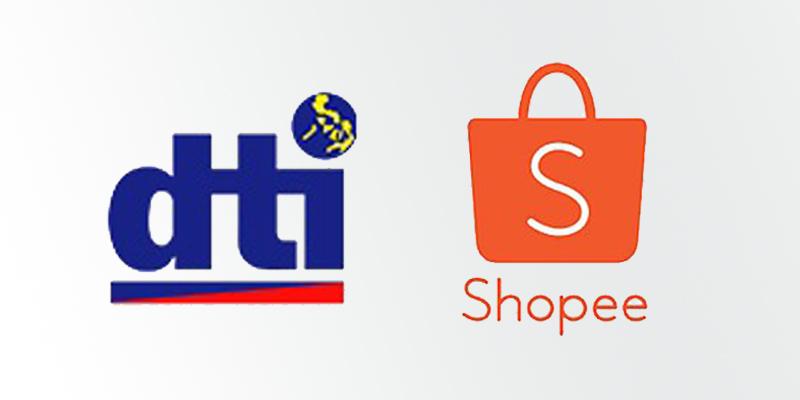 As of this writing, the DTI has probed the e-commerce platform and is currently in talks with them regarding an investigation. An initial result of the investigation will be released in a week.
What can you say about the turn of events? Share with us in the comments section below!