Congratulations, you survived another week! As we gear up for the weekend and the beginning of another lockdown, here's your weekly dose of all things weird, from catfishing to oppa-scented candles:
The danger of face apps
みなさん お疲れ様です🙇‍♀️
今日はお仕事が高萩だったので高速乗る前に川尻の海へ
海も空もわたしも…///////♥️
今晩の「月曜から夜ふかし」
よかったら見てね(öᴗ<๑) pic.twitter.com/yAXVYyTsqF

— 宗谷の蒼氷 (@azusagakuyuki) March 15, 2021
With apps that make it easier to edit faces like FaceApp and deepfakes, cases of catfishing won't go away any time soon. This week, Japanese netizens were stunned after finding out that Twitter user @azusagakuyuki, a youthful woman who enjoys motorbiking, is actually a 50-year-old man. Behind the online persona is Zonggu, a middle-aged man who uses FaceApp to alter his looks. In an interview for a Japanese variety show, Zonggu shared nobody wanted to see an "uncle" and he enjoyed the likes on his pages. Though his true identity is now revealed, he continues sharing photos of his online persona and his Twitter page has now grown to have 20,000 followers. Man, you really can't trust anything you see on the internet anymore.
Budget Nam Do San
Want to cop Nam Do San's windbreaker from when he went hiking in Start-Up? Just grab the watermelon you'll be having for your next hot afternoon merienda and trust the power of Photoshop.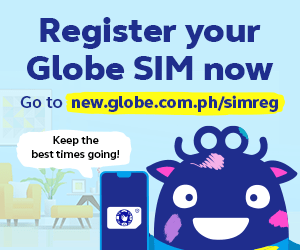 The supportive friend
Me supporting my homies even when they do dumb shit pic.twitter.com/BgGJqEUI8c

— Brian (@itsbriancuh) March 15, 2021
We all have our ride-or-die friends who would join you in doing the dumbest things, even if they would end up looking dumb too. No need for a large group of friends when you have someone who would support you in all ways.
How to send care packages
My close friend sent over some cookies he baked with a note. How sweet ❤️ pic.twitter.com/JhUijiVhwB

— Keith (@kitokun_) March 16, 2021
A year into the lockdown, Friday night inumans and brunches with friends have turned into sending sweet care packages and fun e-numans. Sometimes, we all need a good laugh to cheer our friend up, even if it's as simple as a hilarious greeting card.
Waffle keyboard
babe are you okay you didn't even touch your 60% mechanical keyboard shaped waffle pic.twitter.com/ErmRCzQreq

— Fuzzy (@BoxMacLeod) March 15, 2021
Here's to the gaming equipment obsessed, you can make mealtimes more fun with a mechanical keyboard waffle. In case you're wondering how this was made, there's an actual keyboard waffle iron that you can buy here.
Oppa-scented candles
View this post on Instagram
While you dream of seeing your favorite oppa, you can fill your room with their scent instead. 325handcrafted is a local business that makes fun scented candles inspired by popular Korean celebs like BTS Jungkook, Lee Min Ho, Song Joong Ki, and Hyun Bin. When you're feeling the work or school burnout, let aromatherapy do its thing and get your motivation from your favorite oppa! Ganito ba amoy ng gwapo?
A candle costs P350. For orders, send them a message on Insta.
Brutally honest menu
Pinoys are known to have creative and punny business names, just like this Marikina-based restaurant Cardiac Delights. They have a wide variety of local dishes that thoughtfully remind you of the consequences of eating them, just like their monggo with bagnet dish called Arthritis. Their pares with bone marrow dish? Mild Stroke. Eat at your own risk! But you know what they say, "I'm here for a good time, not a long time."
Successful women
Behind every successful woman is herself… or her twin sister who's literally stuck to the back of her head like Barbie Forteza and Mika Dela Cruz in GMA's Kara Mia.
Have you seen other weird news this week? Share with us below!