8 Japanese Commercials That Prove They are the Masters of the WTF
Dec 3, 2015 &nbsp • &nbsp Kel Fabie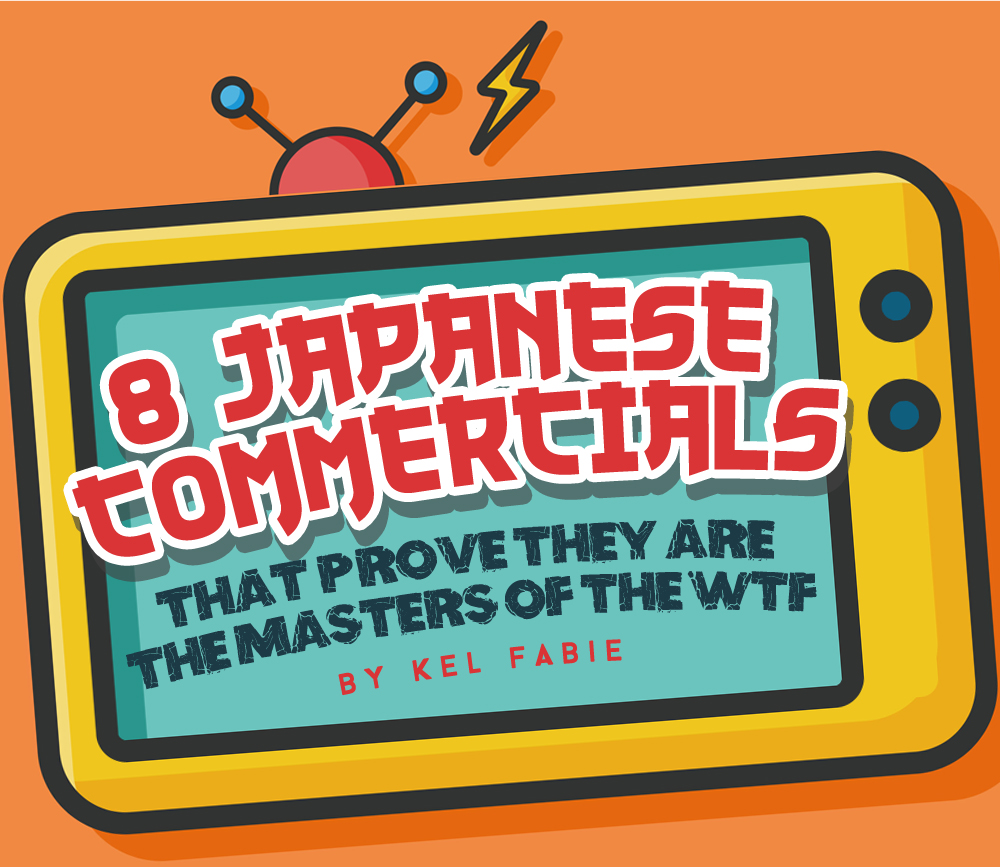 We love Japan for many reasons, but their ability to make us question reality and our sanity is definitely high up on the list of things we love 'em for.

Watching Japanese TV while understanding only words like yamete and hazukashi may seem like a daunting task, but it certainly is an interesting prospect all around. Unlike the boring commercials you mostly see on US TV (especially when you're watching the NBA) or the earworm jingles and celebrity endorsers you are endlessly treated to thanks to Philippine commercials, Japan always manages to crank that stuff up to 11.

Here are just 8 commercials that prove what I mean.
8. The Softbank Dog Takes No Prisoners
Forget animatronics or CGI or any stupid attempts at special effects: the Softbank Dog speaks because whenever he barks, some dude overdubs him with complete sentences. If you ever wanted to see "Up" using the dog instead of the balloons for propulsion, this is a must-view.
7. Tea for High Blood Pressure
Only your blood can prevent forest fires! Blood for the Fire god! If you ever planned to go through this list without watching a single video, I must warn you: you will be very disappointed by this list, since I am deliberately not describing them in full here, or even taking any screenshots just to make sure you give the video a much-deserved view.
6. McDonald's Will Haunt Your Dreams
This is probably the only (bunch of) commercial(s) on this list that might just be a spoof, but it definitely stood out. Ronald McDonald has become Death, the Devourer of Worlds.
5. Ajinomoto Coliseum
Moving into a new town can be terrifying, even if you're surrounded by cute girls. When this world turns out to be far more terrifying than one could take, what is the secret behind it? Find out by watching the video.
4. Arnold Schwarzenneger for Daijo-Bui
If you opened up a can of energy drink and saw Arnold Schwarzenegger laughing at you while holding up a peace sign, how would you react? I'd probably toss that can away faster than you could say "Hasta La Vista, Baby!"
3. Tommy Lee Jones: Ruthless Sensei
If Tommy Lee Jones were your teacher, do you think he'd be willing to put up with your shit? Of course not! This commercial makes sure to highlight that very point. Endlessly.
2. Good English by Nissin Cup Noodles
Nissin has a history of creating bizarre commercials. This is just one of them.
1. Graduation Day by Blendy Milk
What happens to cows when they graduate? Will their milk ever be good enough to become Blendy Milk? This commercial explores these questions and answer them in a way that leaves us asking even more questions at the end, such as, "What were the makers of this ad ingesting when they thought this shit up?"
Know any other Japanese commercials that make you go "WTF?" Share them in the comments below!