We've been talking about the ironically-named "new normal" for weeks now, but how that would exactly look like has been up in the air. But from the looks of things, it's about to get real weird up in here.
Robodogs

Since authorities are also people who need to practice social distancing, they can't exactly police citizens to ensure proper social distancing protocols are being observed. So what to do? Singapore says get robot dogs to do the job for you, of course. Robotics specialist Boston Dynamics built these so-called robodogs, remote-controlled, four-legged machines that were deployed to police public spaces, particularly parks, during Singapore's lockdown. (We think we've watched this Black Mirror episode before…)
Darth Vader as your alternative
Darth Vader and company patrol the streets of a Filipino city to entertain locals waiting out the pandemic at home. (Photo via @AP) pic.twitter.com/q2uL80TxAU

— Captivate (@Captivate) April 30, 2020
While we don't have the budget to get ourselves robodogs in the Philippines, we have Darth Vader as our social distancing police. Local youth officials dressed as Darth Vader and as Stormtroopers patroled the streets to remind the residents of their barangay that strict quarantine measures must be observed — while also giving them relief packages.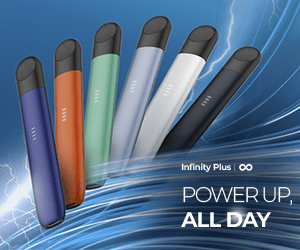 Cardboard audiences
Lmao, the cardboard fans. I love the #KBO #baseball #espn #fans #cardboardcutouts pic.twitter.com/FdswAy6dji

— Dee Black MMA (@Dee_Black_MMA_) May 10, 2020
Until now, we're unsure when mass gatherings such as sports activities, concerts, plays, and the like would make their comeback. And while some games continue in select countries like Korea, there are no audiences to watch. But Korean baseball fans want to show their support for their teams so much that they went and made life-sized cardboard printouts of themselves and sent them to the stadium to "watch" the game live for them. We just hope this doesn't actually become the norm…
Beer pong with who?
Mood 🍷😂❤️ pic.twitter.com/tZDeHw64i1

— Viola Davis (@violadavis) May 13, 2020
Just yourself. Yes, beer pong with yourself. We can't host parties now (though some people *cough* seem to have forgotten about that), so if you want to play beer pong, here's a new alternative. All you need is a ping pong ball, cups, some beer (duh — but good luck with that), and a mirror.
Street art indoors
Famous artist banksy posted this photo on Instagram to show how he's trying to cope with quarantine. Where does he channel all that creative energy that should've been for big street art pieces? The walls of his home, of course. And well, his wife may not be too happy about it, he jokingly captioned the photo.
Hugging over PPE
Anyone here with physical touch as their love language? How are you coping? Why not try this ingenious idea of putting together plastic sheets as a protective sheet on the door? Additional plastic bags were taped to the door for the arms to push through. The videos were heartwarming, but it's also quite sad. We miss hugging our loved ones.
Are men going to be okay?
According to a study, men (in the US at least) are apparently less likely to wear face masks to protect themselves. Why? Because most men believe they won't be affected heavily by the virus. And you know what else? Because apparently, wearing a face mask can be seen as "shameful, not cool, a sign of weakness and a stigma." This Twitter user succinctly summarized our thoughts:
there is no bigger sign of weakness than worrying about being cool as a grown ass man

— partd 🧢 (@part5ds) May 14, 2020
Joining alternate universes
Quarantine Day 31: I joined a Facebook group where we all pretend to be ants in an ant colony pic.twitter.com/FjIO9vtonl

— Millennial Mangkukulam (@agasramirez) April 15, 2020
The group where everyone pretends to be ants digging and lifting and biting all for the glory of their ant queen just reached 1.8 million members. Kinda crazy when you think about it, but there are so many more groups pretending they're not going crazy. Well, we're all just trying to cope.
Which weird thing about the new normal have you seen? Share them with us below!