This Week in Weird News: Virtual Sex and Evil Dolls Edition

By Kevin Christian L. Santos

In weird news this week, mankind has made strides in how they can get their jollies off. Also, strange creatures are around us, some guy tried his damnedest to help his virtual pet, certain people love smelling their partner's armpits (because why the hell not), and much more. People still do weird things and make us question how far we've truly gone on the evolutionary ladder!
Without further ado, here's the weird news for the week. Take it away Hulk!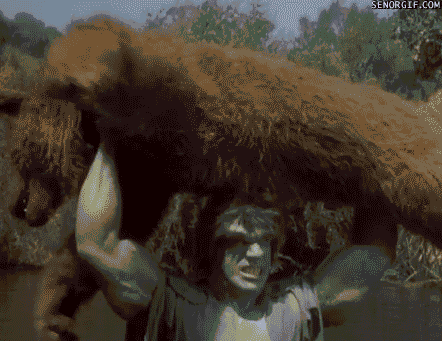 "This one's for Leo!"
8. New study says we get aroused by touching robots' private parts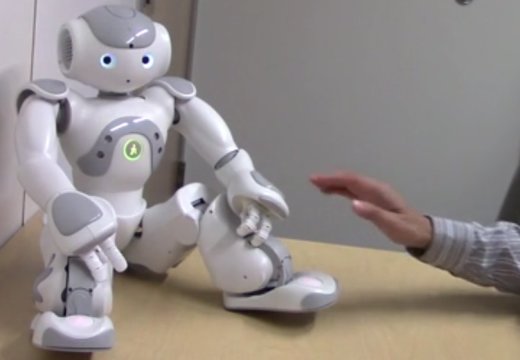 In a study conducted by the Stanford University, it was revealed that touching a robot's nether regions somewhat evoked physiological arousal. The researchers used a NAO human-shaped robot. It was then programmed to order the human test subjects to touch its different body parts. Participants were made to wear sensors on their hand. The sensors measured skin conductance, reaction time, and level of arousal. When the participants were asked to touch the robot's eyes and buttocks, their reaction time slowed and they displayed higher levels of emotional arousal compared to when they were touching accessible areas like the robot's hands.
Well it looks like when our robot overlords take over, we'll be powerless against their irresistible charms.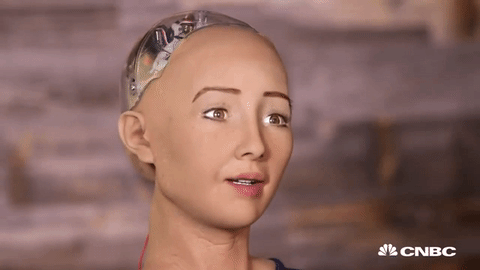 7. Guy magically throws a ball through a mirror, proceeds to hurt people's brains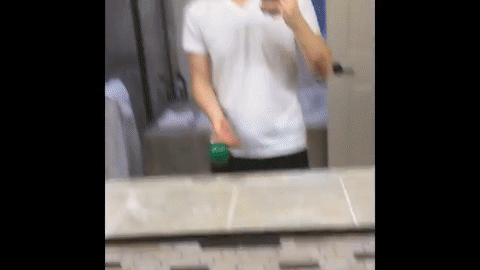 This really weird video shows a guy hurling a ball through a mirror with his reflection catching it. It's as if he's throwing and receiving the ball from a bizarre dimension with a bizarre version of himself. This whipped netizens into a frenzy as the video hurt their brain. How do you think he did it?
6. Man adopts dog on Skyrim, roller coaster of hilarity ensues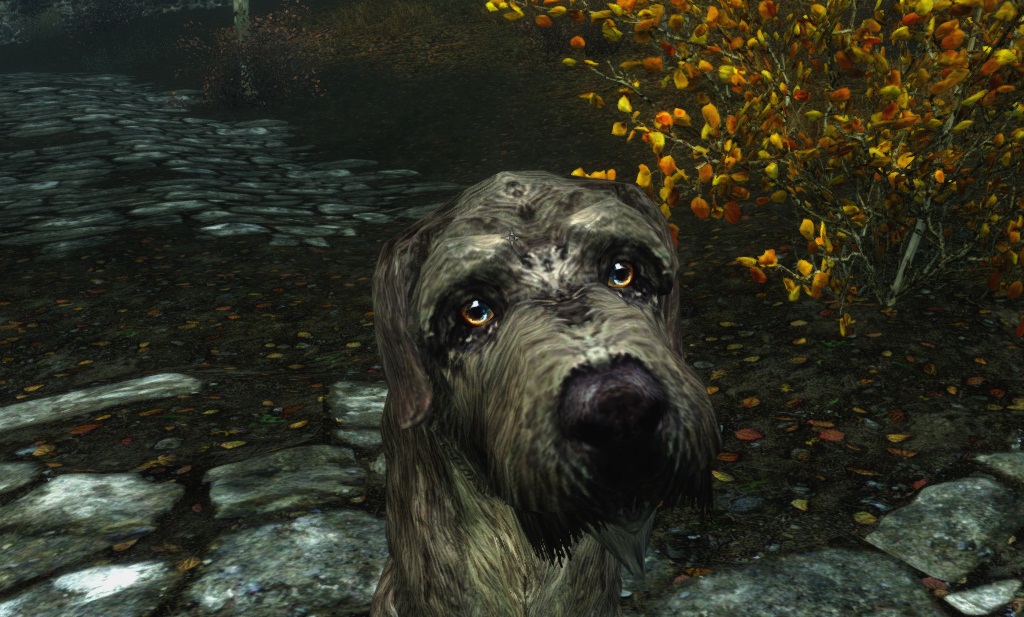 Before Fallout 4, Dark Souls and Bloodborne, Skyrim was THE game to play and was the main reason for dwindling social lives the world over. You killed dragons, kicked the bad guys' asses and wielded some cool weapons while pulling all sorts of shenanigans. One day, Twitter user Patrick Lenton shared a story of when he adopted a dog during the game. Fasten your seat belts, this is going to be a feels trip.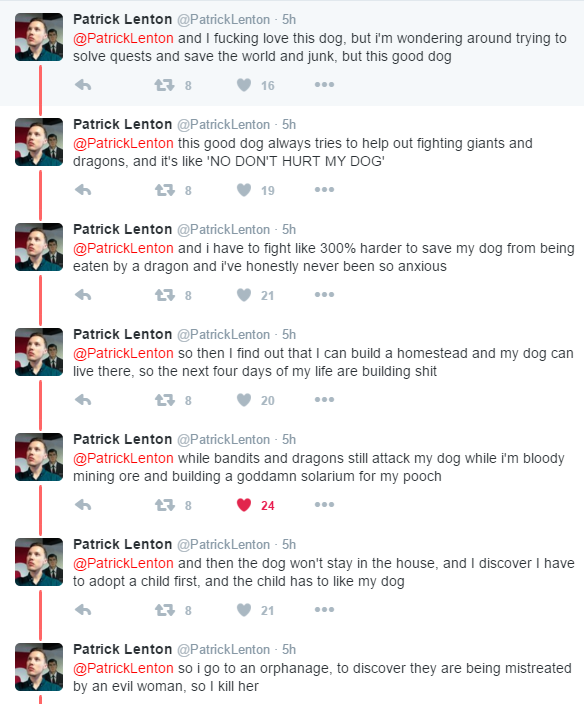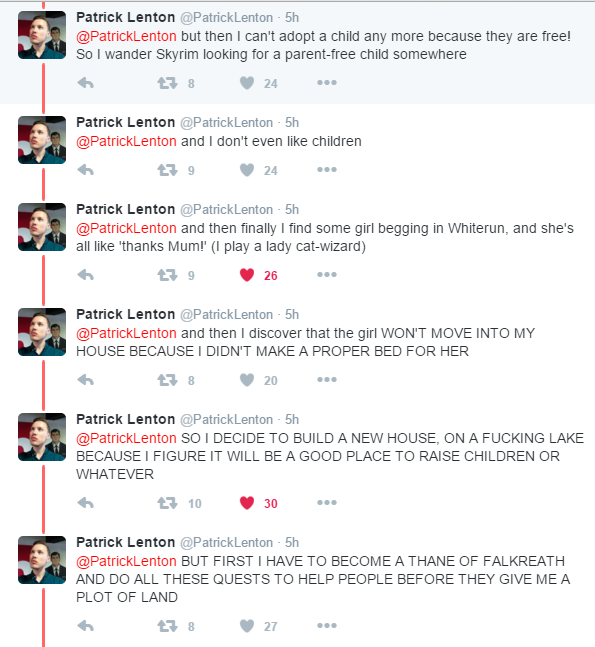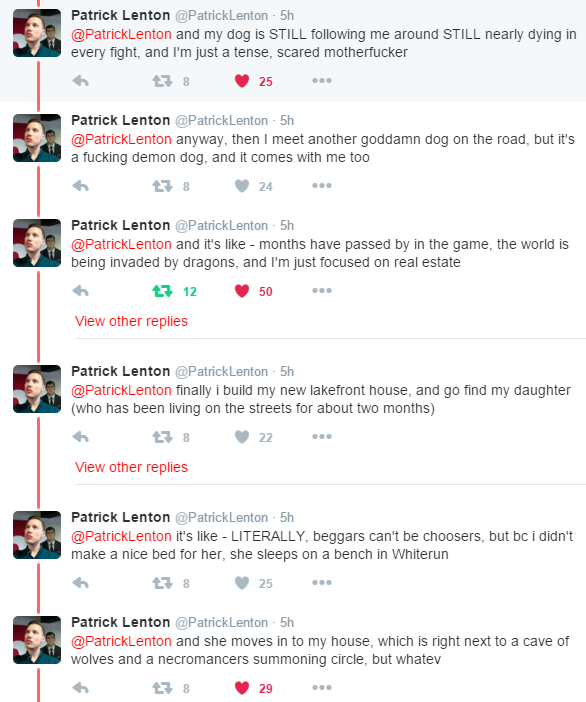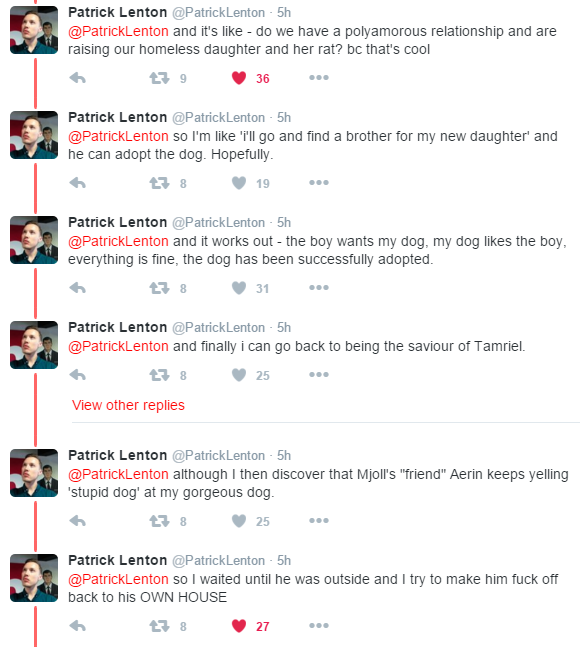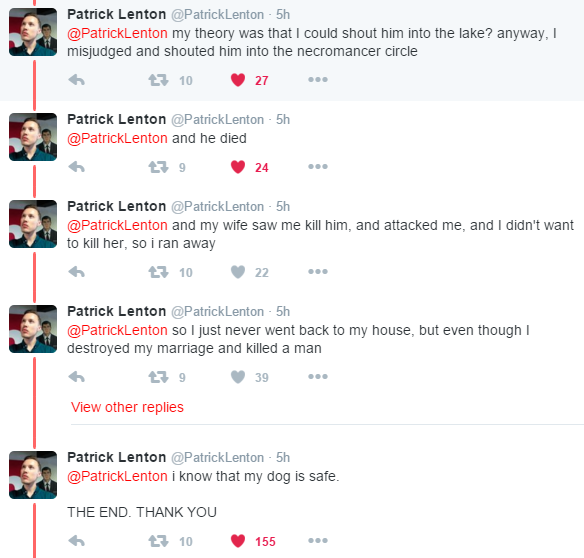 Oof. Breakups are hard. Just goes to show that you must never mess with a man and his dog.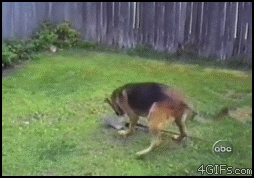 5. Mysterious creature filmed in the Thames
Has the Loch Ness Monster moved to London? Footage has emerged of what appears to be a "sea creature" in the River Thames. In the video, we see the figure swimming a few feet before disappearing back into the water in front of the O2 Arena. People are left divided over what the hell that thing is. Could it be a whale? A submarine? The Loch Ness Monster? Aquaman? We have to wait and see, as if we needed more reasons to be scared of the water already.