This Week in Weird News:
Suicide Tomatoes Edition
By Kevin Christian L. Santos

Hey, weird team! Some crazy headlines pierced our brains this week. There was the mayor-and-son tandem given a shoot-to-kill order for being one of the top drug dealers of the region.
Suicide Squad was released and reviews aren't exactly good. Paragon of truth and sex expert, Mocha Uson, was involved in a confusing scenario over her alleged appointment as a consultant for the Bureau of Customs.
But what about the weird stuff? The stuff that prods our very sensibilities? The news that make us squirm and cringe as our lunch threatens to escape via our mouth-holes? Or simply, the news that make us go "what in the hell is that sh*t?!"
Fear not, true believer. We've got you covered. Time to put our foil hats on once again as we take a look at weird news around the world. Don't forget to take your vitamins! You know, for immunity and stuff.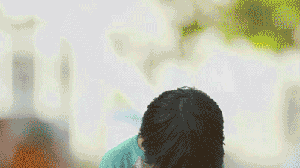 8. "World's Greatest Joint-Roller" earns $7,000 for his stoned handiwork, people wonder what are they doing with their lives?
Meet Tony Greenhand. He's a 26-year old from Oregon and he's a professional joint-roller and he's considered to be one of the best in the world. His creations even fetch $7,000 USD. Said creations were actually a collection of joints made to look like weapons, like the smoke-able AK-47 you can see below:
And Pikachu joint for all the people who want to be the very best:
"I basically jump out of bed and start rolling joints," he says in the video above for Vocativ.
The lesson here? Do what you love and success will follow. Also, whoever said weed makes you lazy obviously hasn't met this guy. P.S. the people who say that they need to smoke a joint because like, they're sooo high strung, maaaaaan.
Meanwhile, some people reading this are asking themselves what they are doing with their lives; why even bother writing all those damn resumes and cover letters?
7. Parents leave toddler alone to play Pokémon Go, get arrested.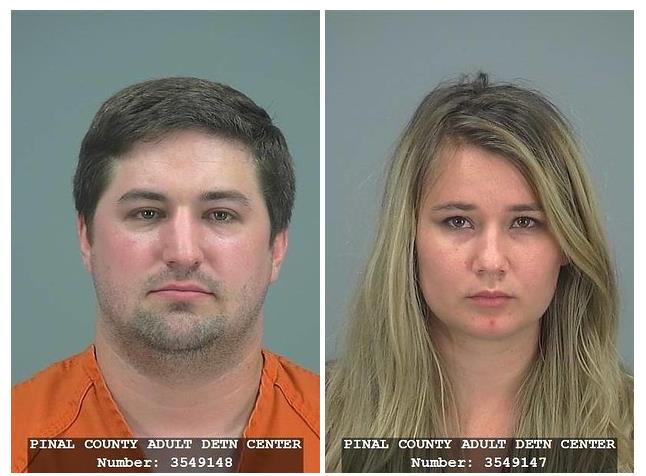 What the hell is it with Pokémon Go that drives people to do crazy stuff?
An Arizona couple was arrested on suspicion of child endangerment and neglect for abandoning their two-year old child to play Pokémon Go, Buzzfeed reports.
The couple, Brent Daley and Brianne Daley, were jailed while their son was taken into protective custody. Authorities were notified around 10:30 PM when a concerned neighbor noticed the toddler. Upon arrival, authorities found the child in distress, screaming and crying. Furthermore, the child was wearing nothing but a diaper and a T-shirt in the 96-degree weather. To make matters worse, the boy was without water, and was dirty and red-faced.
Deputies found the home unlocked and tried to call Brent Daley to notify him of his son's condition, to which Daley replied with "whatever" and hung up. The parents only returned an hour later, while the authorities waited with the couple's son.
Parenting of the year award goes to these guys. The prize in question is a kick to the shin.
Speaking of Pokémon Go:
6. There's now a Pokémon Go porn parody; because screw your inner child.
Rule # 34 states that if something exists, there's a porn version of it. Also, you know you've hit the big time when there's a porn parody of your creation.
Enter Pornstar Go: A XXX Parody, spoofing the mobile phenomenon as you attempt to "f*ck 'em all." The company behind the parody is Brazzers, who also incidentally released Ghostbusters XXX parody.
Before you dismiss this as another brainless parody, there's a plot. A PLOT. In the film, Brazzers fan Jordi has been giving the unforgiving task of finding missing porn stars so that the porn production company can resume the business of filming people take each other to the O-Zone. Also, it's important to mention that the Pokéball looks like anal beads. Screw your childhood.
If you want to be the very best, the film is set for release on August 8.
5. Boyfriend of girl with two vaginas speak about sex life
People normally don't like talking about each other's sex life, because come on! No one really wants to imagine their friend naked and making orgasm-faces while they form the beast with two backs with other people. Well, if you do like to imagine your friends bumping uglies, congratulations! You need to see a shrink.
Though divulging the nitty gritty of your trips to pleasure town aren't normally encouraged, a couple on Reddit's Ask Me Anything thread openly talked about it. What makes NurseryRN and twicethefunn (their Reddit aliases) so special? NurseryRN was born with a "complete uterine didelphys." Hence, she was born with a double uterus with two separate cervices and, even more rare, a double vagina.
And that's where twicethefunn got his username!
Naturally, people were curious and asked him all sorts of questions:
This gives "double penetration" a whole new meaning, right? Right? No? Moving on then.