This Week in Weird News:
Dental Hygiene Edition
By Kevin Christian L. Santos


Hey weird team! Besides the rain, it's been quite a week with President Duterte dropping a bombshell and naming PNP generals linked to protecting drug lords, and our Gilas team getting their Olympic dreams crushed.
Weirdness hasn't taken a break either. In the words of the Ultimate Warrior, it's time to load up the spaceship with the rocket fuel and take a look at the weird WTF-happenings around the world.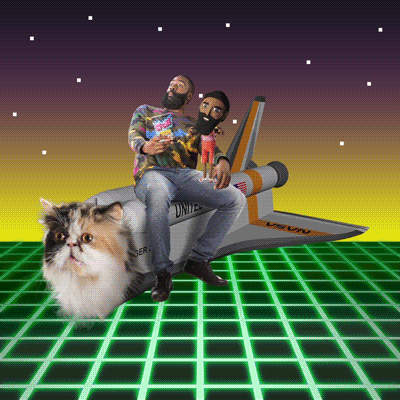 8. Sex festival gets shut down due to volume of people wanting to try VR porn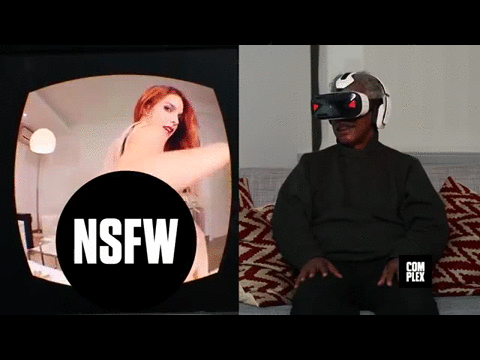 Never underestimate the power of pornography and a horny human being.
Tokyo's VR Fest 01 had to be cancelled due to the sheer number of people who went to the event (obviously wanting to satisfy their boner the VR way). The number of people posed a health and safety risk. It got so bad that event organizers were even in tears for fear of a riot.
The event organizers promised a bigger venue in the future.
7. Mom compares Taylor Swift's vagina to a sandwich
The reason I preach #Christianity. My daughters represent the right. Taylor Swift's vagina represents the left. pic.twitter.com/4blQ5FrTJo

— Jennifer Mayers (@southern_mayers) June 16, 2016
It's already 2016 and people still feel the need to slut-shame women. Why the hell for? People need to feel better about themselves by calling women out for living the life they choose to live? It's even crazier when a woman slut-shames another woman, considering they should know what their fellow woman has to deal with on a daily basis.
What's more insane is how a woman would slut-shame another woman and involve her own daughter, which is what Twitter user @southern_mayer did.
The Twitter user posted the picture above and used it to validate her reason of preaching Christianity. The picture perpetuates the fallacy that women who have more sex have looser vaginas with a visible labia. Someone should tell her that vaginal muscles contract and go back to their normal and natural form after intercourse and childbirth, as mentioned by Dr. Jennifer Wider, a women's health specialist for Women's Health Magazine.
It's insane to think that a proud Christian mom is thinking about a pop star's vagina, much less her own daughter's.
6. Man films ghost playing on a swing
A dad's day out with his kids went sour as they filmed an alleged ghost stalking a playground's swings.
Scotty Denton of Rhode Island filmed the haunted swing moving erratically back and forth, even if there was no wind. The video also shows the other swings not moving. It's at that moment when Scotty and his kids decided hanging out in the playground would be a bad idea. Scotty's son also mentions that some kid might have pushed it, even if there was no one in sight.
A local friend from the area said, "'We drive by it all the time, that thing is always going crazy."
Damn, can't a ghost play with swings once in a while? Ghosts need to play too, you know.
5. Why do statues have small dicks?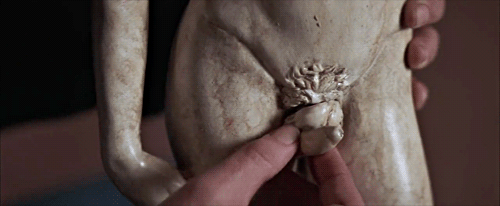 Ever been to a museum and/or an art gallery? No? Then what the hell are you doing with your life?
Noticed how old statues (particularly Greek and Roman statues) of men always have small dicks? They practically look like micropenises and chodes. You'd think men back then wowed the ladies with their tiny, flaccid penises. "Hey baby. Are you ready for my 2-inches of fury?" or "Are you ready for the 1-incher quitter?"
One reason is that they are indeed flaccid and won't necessarily be a lot smaller than real-life wieners. Another reason is that manliness was viewed differently back then. Today, bigger penises are a sign of being a quintessential studmuffin. In the old days however, bigger wasn't always better.
How To Talk About Art History details how bigger penises were viewed as a sign of ugliness, lust and foolishness. The ideal Greek man was smart and rational and had a smaller penis. Their idea of masculinity is that of a man who is logical and believed in moderation. He also must have been a hit with the ladies, given his brain and all.
So that's that. Tiny tallywhackers aren't something to be made fun of. So that throws out the idea that people in the old times had stage fright whenever they had to pee in ye olden urinal.
4. Man rapes pregnant cow in Zamboanga City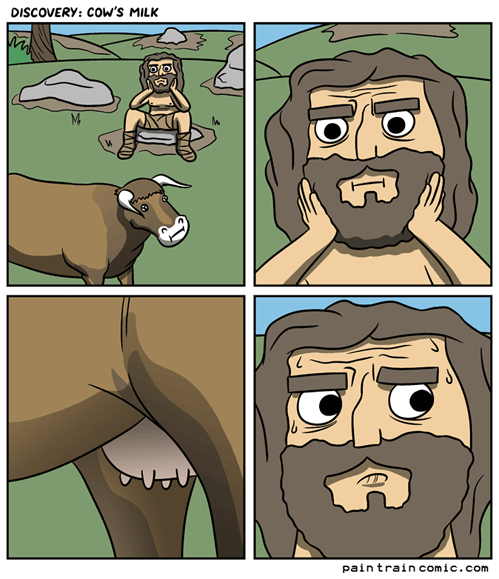 In Zamboanga City, a farmer claims that his pregnant cow was raped. In a report by ABS-CBN, farmer Carmelito Isidro claims he saw a man raping his cow when he was on his way back to his hut. Upon seeing Isidro, the suspect immediately fled into a bushy area while trying to fix his pants. Let that image sink in.
The good news? The suspect left behind his jacket and cellphone and it will be only a matter of time before he gets identified.
Whatever a cow is wearing or what it looks like is not an invitation to harass it. Stop cow-calling and harassment now.
3. Doctors remove 14-pound hairball from woman's stomach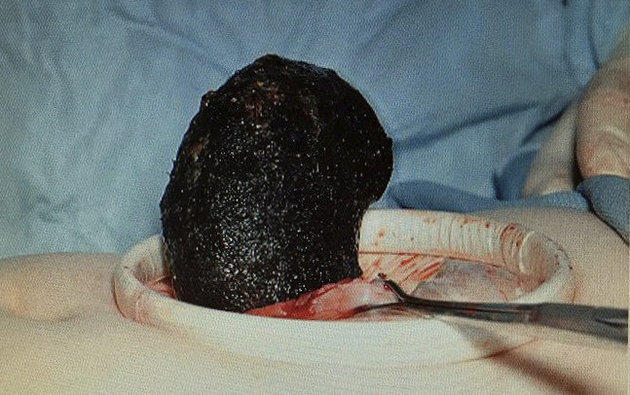 British woman Sophie Cox suffered from intense abdominal pains. The reason? A giant, 14-pound ball of human hair which built up for over 7 years from eating her strands.
Cox was diagnosed six years ago with trichotillomania, a condition where sufferers feel an impulse to pull out their hair, and trichophagia, where sufferers have an urge to eat their hair. Cox said she had to pull and eat her hair whenever she was stressed.
By October 2015, Cox couldn't eat without vomiting and her stomach swelling up. Doctors initially diagnosed her condition with gallstones and stomach cancer, and it wasn't until an endoscopy last November that they discovered the hairball lingering in her stomach.
The hairball was removed during a six-hour operation.
2. Alligators now show up in trees and no one is safe
GATOR IN A TREE! Yep, it's real. Tuesday in Cape Coral. Ronald S. says "thought it was an iguana, until I got close" pic.twitter.com/qF5qRuJVs0

— Matt Devitt (@MattDevittWINK) July 6, 2016
Alligators can now inflict death from above. From trees, to be exact.
Ronald Saracino of Florida took a picture of an alligator on a tree. He initially thought it was a lizard, but upon closer inspection was actually a 5-foot alligator.
Surprisingly, tree-climbing is actually a common behaviour among alligators and crocodiles. Extinct species also were even more adapted to climbing trees than those that are alive today. Researchers say that alligators and crocodiles do this to regulate body temperature and get a better scope of potential prey.
Meanwhile, our crocodiles in congress are still developing a better scope to screw Filipinos over.
1. Prison is bad for Bong Revilla's dental health because life is not fair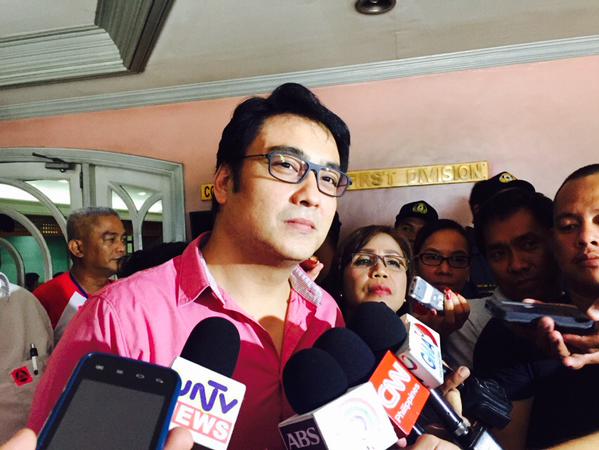 Former Senator Ramon "Bong" Revilla, who's currently in jail for the pork barrel case, is asking the court for permission to undergo a 3-day dental procedure, the Inquirer reports.
In April, Revilla was granted a leave to get a CT scan on his teeth, in which several cavities were found by his dentist, Dr. Steve Mark Gan. The former actor was advised to get an implant to prevent further complications.
The world is not fair and we hope that Revilla gets the treatment he so badly needs. All the other prisoners in the Philippines who are poor and suffering can just suck it up.
What weird news have you encountered this week? Spread the strange in the comments below!