This Week in Weird News: Kids These Days Edition
Jun 3, 2016 &nbsp • &nbsp Alexis Betia
This Week in Weird News:
Kids These Days Edition
By Alexis Betia

Much like every generation before us, we often look at the younger batches and wonder just what the hell was in the water when they were born. Sure, the age gap may not be that wide, but then you encounter certain bits of news that make you shake your head, brandish your walking cane and lament about "kids these days."
On the count of three…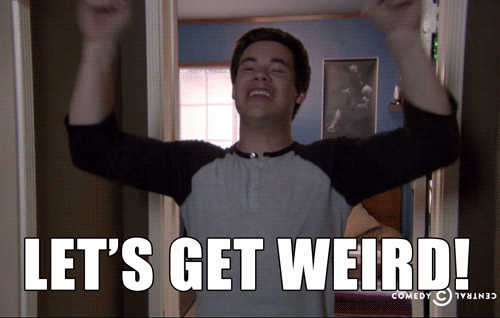 8. Mysterious skeletons with wings found in basement of London house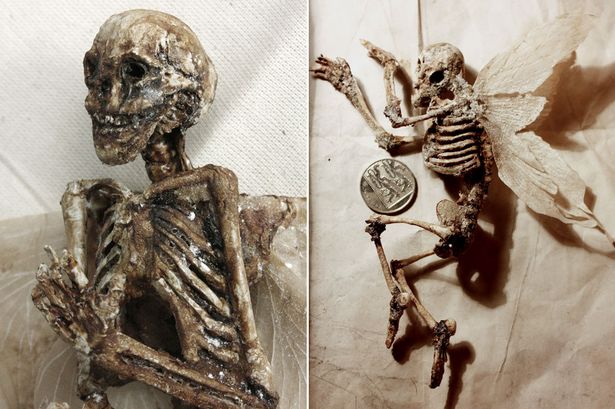 Artist Alex CF has revealed a gruesome collection of macabre artifacts allegedly found in the basement of a London house that had been set for demolition. According to him, workers unearthed thousands of boxes of the skeletal remains of fairies, dragons, aliens and other creatures from folklore, along with diaries of one Thomas Theodore Merrylin, a Crypto-naturalist, Fringe-Zoologist and Xeno-Archeologist from the 1700s.
When the workers found the collection in the 1960s, they also discovered newspaper clippings with photos of an allegedly 160-year old Merrylin, who mysteriously disappeared shortly after, says Alex CF.
Due to the fantastic nature of the collection and the story behind it, a lot of skeptics are calling bullsh*t and claiming that it's all one big art project—but still, it would be pretty damn cool if it were all true. Check out the museum and decide for yourself.
7. Hacktivist Group calls for action against those "responsible" Harambe's death
By now everyone's thrown in their own two cents about the seemingly pointless death of Harambe, a male lowland gorilla (a critically endangered species, mind you) who celebrated his 17th birthday the day before he was shot. The tragedy: for the first time in the Cincinnati Zoo's 38 year history, a four-year-old boy managed to get not just wiggle away from his parents but also get past the barrier, bushes and 12 foot wall into the enclosure—forcing zookeepers to use guns to subdue Harambe and get the boy out safely.
Needless to say, the internet went into a frenzy, with most placing blame on the zoo and the mother of the child for neglect. (Side note: why is no one blaming the dad? Shouldn't he be just as responsible for the kid's safety?) A hacktivist group with known affiliations to Anonymous posted a video (which has since been taken down), calling for authorities as well as individuals to take action against the latter.
"Dear citizens of the world, as you may have heard an endangered silverback gorilla, Harambe, was killed this week after a woman, Michelle Gregg, neglected to supervise her children. We do not see Michelle Gregg as a fit parent. We are calling on an investigation of Michelle Gregg and the zoo. We believe she should be charged in the death of an endangered animal. We are encouraging every able-bodied person watching this video to participate. #OpHarambe engage." said the video.
#AnonFamily #OpHarambe #JusticeForHarambe We Are #Anonymous. We Are Legion. We Do Not Forget Harambe. Expect Us. https://t.co/WhgH2y6pDY

— Anonymous (@ukliberation) May 29, 2016
Gregg's personal information was also included in the message. I don't know about you, but either this kid was Spider-Man in the making, or the parents really do deserve a thorough investigation from Child Protective Services.
6. FDA approves candy-flavored amphetamines for kids
We get the hype over candy, we do. It wasn't that long ago (read: yesterday, tbh) that most of us still bartered in sugary goods, so it comes as a strange surprise to learn that the FDA has approved candy-flavored amphetamine-based meds for kids as young as six years old who are diagnosed with ADHD.
Dubbed Adzenys, the medication is set to be released before the next schoolyear. Fears and concerns about making drugs more attractive to the youth market have arisen over the approval, citing statistics and studies that such a drug could prove destructive, even deadly, to children.
This gives "popping pills like candy" a whole new meaning.
5. 13-Year-Old Gets Teacher Pregnant
A 24-year-old teacher by the name of Alexandria Vera turned herself in to authorities following a warrant for her arrest for her very much illegal relationship with her 13-year-old student. As if it weren't enough that the mother of one began an intimate relationship with an 8th grader under her tutelage, the pair didn't keep their relationship a secret from the boy's family or from the rest of the student body. To top it all off, they also were, um, intimate daily—resulting in her getting pregnant.
Long story short, Child Protective Services turned up to investigate their relationship and she panicked and got an abortion. The school also let her go when allegations were made. As of this writing, Vera is in custody and is facing an investigation following the outrage from the parents of the school.
Let's try not to mention this when we tell our kids to stay in school.