This Week in Weird News:
Hulk Hogan's Sex Tape Edition


In this week's weird news, a lot happened–most of them involving flatulence, crimes, a sex tape, and people being awful human beings in general.
Let's get weird and check out some WTF-happenings in the world below: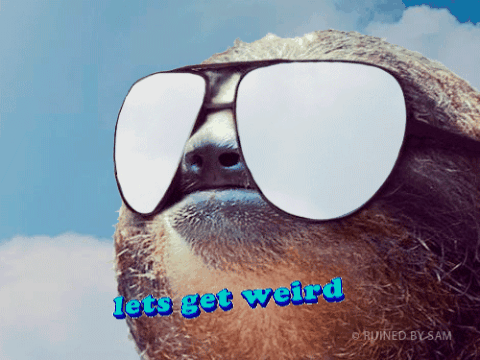 Via Giphy/Justin
8. New study determines when it's okay to openly fart in a relationship
Via reddit.com
When you first start dating someone, you put your best foot forward. You go to amazing lengths to present the best version of yourself to impress your potential mate. You present a snazzier version of you. Heck, maybe you finally start putting on deodorant or shaving your legs. Going into a new relationship is like navigating a minefield. When do you show the real you and reach peak coupling? And more importantly, when can you start openly farting in front of them?
Mic recently did a study asking more than 120 people to find out when they can comfortably let one rip. 22.4% of respondents cut the cheese after a few weeks of dating, 29.2% did it after two-six months, while 25.2% of respondents let out a stinky fart after six-twelve months of dating and when they're really comfortable.
But you know what? Fart on the first date and be yourself. If they leave disgusted, then you're one step closer to finding the perfect mate who can appreciate your musk.
7. Man tortured to death after "friends" tried to turn him into a vampire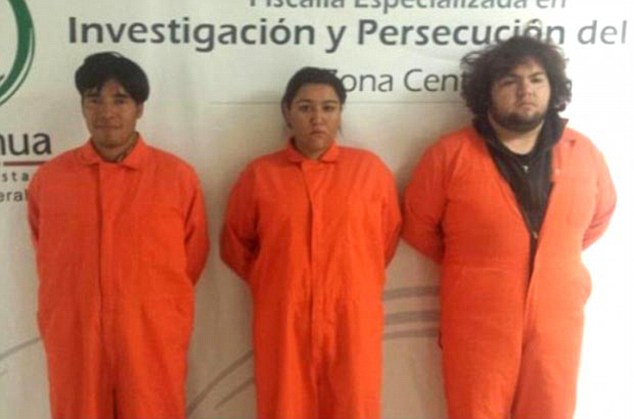 Via dailymail.co.uk
24-year old Edwin Juarez Palma died after being beaten, strangled, and slashed in the neck by a broken bottle in an initiation ceremony gone awry in Chihuahua, Mexico. Palma was took part in a welcoming ceremony into a satanic cult called Sons of Baphomet I. He was then tortured after one of the killers persuaded the others that Palma should be sacrificed so he could return to life as a vampire. The three suspects, Iveth Lopez, Gustavo Dorantes and Omar Sanchez, were arrested soon after. They face 40 years in prison if found guilty.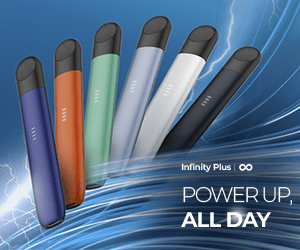 6. Wrestler takes out 11 other wrestlers with his penis
Via trend-chaser.com
The "King of Dong Style" Joey Ryan is in the news again. A clip of him using his manhood as a weapon went viral last year, earning him a deal with Youporn for breaking the internet with his wiener. Ryan was in a Wrestle Pro battle royal, and he used his dong to eliminate 11 wrestlers from the ring.
He then took to Twitter to brag about his feat:
My penis just eliminated 11 dudes from a battle royal. What'd your penis do tonight? Thanks @WeAreWrestlePro & NewJersey fans for being rad!

— Joey Ryan (@JoeyRyanOnline) March 6, 2016
Talk about a dick move.
5. Penguin Swims Thousands of Miles Every Year to Visit Rescuer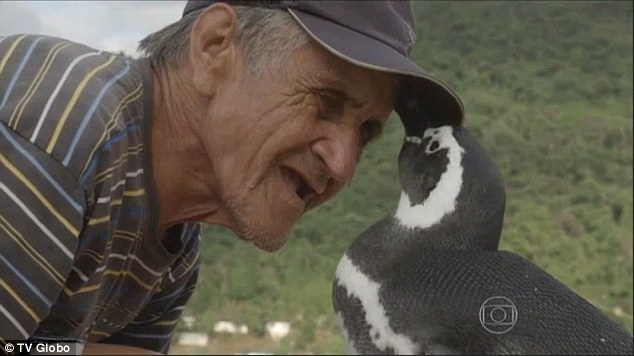 Via dailymail.co.uk
A penguin and a retired bricklayer are now bros for life after the latter saved the penguin from impending death. 71-year old Joao Pereira de Souza found the penguin in 2011 covered in oil and flailing on some rocks in an island off Rio De Janeiro, Brazil. De Souza took the penguin, cleaned the oil off his feathers, fed him and nursed him back to health. He named the penguin Dindim. De Souza nurse Dindim for a week before releasing him back into the wild. He was surprised to see that after just a few months, Dindim was back in the island and was following De Souza around, apparently recognizing the man who rescued him. Dindim now spends eight months out of the year with De Souza, spending the rest of the year breeding in Argentina and Chile. It is believed that Dindim swims over 5,000 miles just to visit De Souza.
Speaking to Globo TV, De Souza said, "I love the penguin like it's my own child and I believe the penguin loves me." Meanwhile, there HAS to be a movie made about this heartwarming bond between man and penguin. Get on it, Pixar. This has Oscars written all over it.