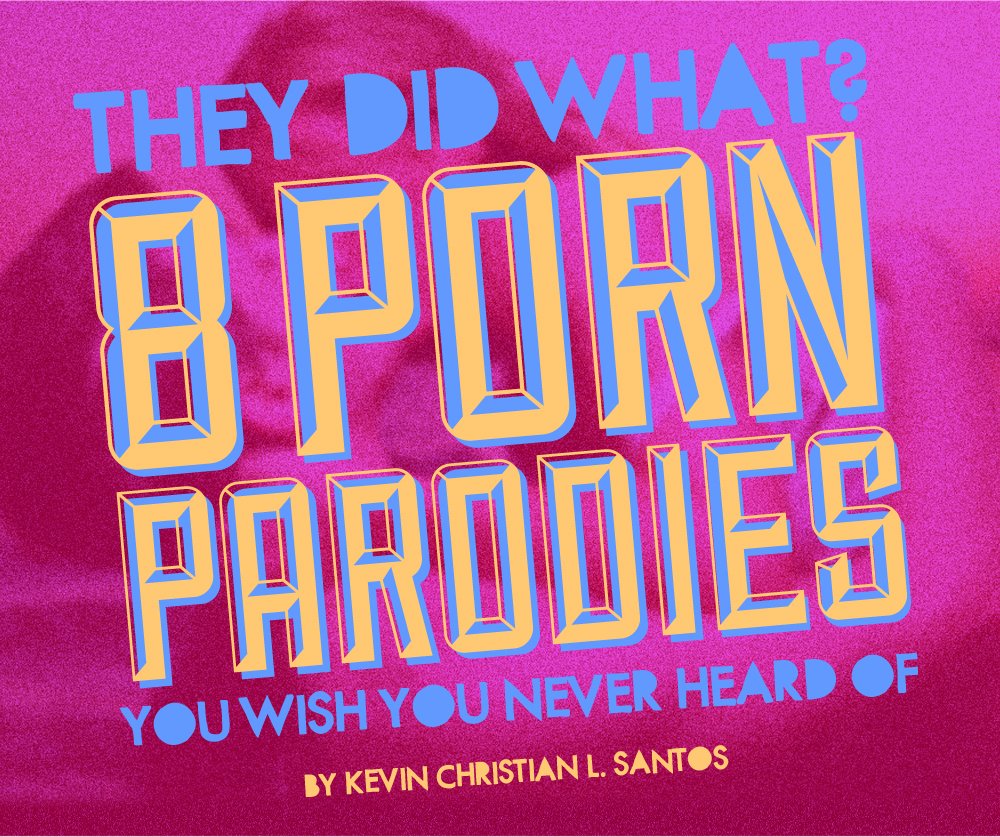 Before getting kicked in the head by Holly Holm, Ronda Rousey was on  a roll, whooping ass left and right and giving Floyd Mayweather a stern talking down to. She's got starring roles in movies. She got so famous in fact that she even had a porn parody.
Its title? Ronda ArouseMe: Grounded and Pounded. We are not making this up.
The titular character will be played by Kleo Valentien, star of Captain America XXX: An Axel Braun Parody. Her opponent for this match? Miesha Taint. Again, not making this up.
Nothing is sacred on the internet. After all, rule # 34 clearly states that if something exists, there's a porn version of it. Everything is fair game. Even beloved movies, TV shows, children's cartoons and characters can be turned into pornos.
That said, here are a few porn parodies that we thought would never, ever be made. Titles like…
8. The Simpsons XXX
The most popular family on the world's most popular TV show got the porn treatment. Because someone, somewhere thought that the world needs to see what Homer and Marge are like when they get under the sheets.
Bonus points for painting the actors yellow.
7. Family Guy XXX
Another parody of a cartoon, Family Guy XXX is special in the sense that people try their best to mimic the voices of the characters in the actual show. The one-liners are kind of funny, and there's even Peter Griffin fighting his chicken nemesis. We don't want to know where it goes from there.
Even porn legend Ron Jeremy makes an appearance!
6. Game of Bones: Winter is Cumming

Whoever came up with that title should get the Pulitzer. But seriously, do we need a Game of Thrones porn parody considering there's already copious amounts of sex on the show?
Apparently, demand is high.
Watch the full trailer here
5. The Avengers XXX

Spider-Man has to be there since he can make a sticky stuff fly out with a flick of his wrists. Also, Thor has a big hammer. The Hulk's hulk can grow. More penis puns abound.
If you're looking for a big budget porno (because why wouldn't you), check out Avengers XXX.
Watch the full trailer here
4. Gnardians of the Galaxy
In this parody of Guardians of the Galaxy, the lovable Groot is replaced by Groin, the universe's largest living dildo. In reality, it's just a guy dressed up as wrinkly 6-foot penis.
Altogether now: "I AM GROIN."
3. Spongeknob Squarenuts
In another entry to the book of "WHO THE HELL CAME UP WITH THIS CRAP?" Spongebob Squarepants is reincarnated as the nightmare-inducing Spongeknob Squarenuts. We see Spongeknob try to make a sponge-baby with Sandy.
Who lives in a vibrator under the sea?
2. Scooby-Doo XXX: Mystery of the Missing Panties
The gang behind the Mystery Machine is searching for Scooby Doo while they're being chased by a mysterious hooded figure. While they're at it, they also engage in a lot of sexual activity. Everyone loves a good plot in their porno.
They even try to do the classic cartoon chase scene: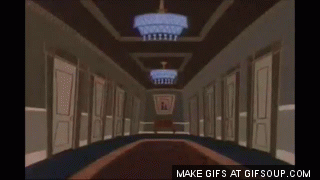 1. Hairy Twatter
In this Harry Potter parody, Harry casts a spell that makes the female students in Hogwarts grow really bushy pubes. Because when we become wizards, the first thing we want to do is cast a spell that makes hair grow in a person's no-no parts.
Watch the full trailer here
Updated: May 10, 2016
What's the weirdest porn parody you've seen? Clean your eyes with bleach and sound off in the comments!