Bigots come in every size, color, social class, and religious standing, but they all have one thing in common: they reject everything that isn't them. Some say they accept other people different from them, especially minorities like Lumads, rape victims, and the LGBT community, but they never change themselves or even acknowledge the need for a change.
Bigots say, "I don't know much about your experiences and existence, but I accept you. Congrats on being you, but I still think you'd be better off if you were like me" instead of, "I don't know much about your experiences and existence, but I accept you. I do think you should be given the same rights as everyone even though we're all different." See the difference?
Still confused? Here are 8 signs to help you determine if you're a bigot.
8. When you vote for candidates based on their religion, not experience or stand.
The thing about bigots is that they think people from the same background are the only ones worthy of leading them. Yes, it's important to have principled and grounded leaders because you know that they have personal filters to judge their actions upon, but no matter how clean or "godly" the conscience of these leaders are, they are still human beings capable of anything and everything given the right motivations.
7. When you say you're cool with LGBT but your biggest fear is having a gay child.
"Anak, hindi ka pwede mag-pink! Ano ka bakla?!"
"Bakit 'yang Transformers na laruan gusto mo? Magmumukha kang tomboy!"
It's statements like these that embody a parent's fear of having a child who does not comply with their feminine-masculine dichotomy. It's this kind of belief system that makes a child think that their gender is what they should base their actions and preferences on, not their intellect and emotions. It's also prejudices like these that make children think that being gay is unnatural and "mas masahol pa sa hayop".
Here's a news flash to parents: never be the one to close the door on your children. The world is a place of vast possibilities and they deserve a life full of whatever adventure they choose. Just ask Adele.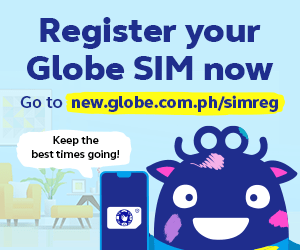 6. When you assume every gay person is checking you out.
This thinking that you'll be sexually or verbally harassed when you're left alone with a gay person is the perfect scenario to say, "WOW! Poging-pogi/gandang-ganda sa sarili ah!"
5. When you think having same-sex parents will ruin a child's life.
This just in! Did you know that parental love transcends all kinds of barriers like money, politics, and even gender? Did you also know that it has been proven that children raised by gay parents aren't disadvantaged when compared to children with straight parents? Wow, what a revelation!
4. When you treat your LGBT friends and family as caricatures, not as people.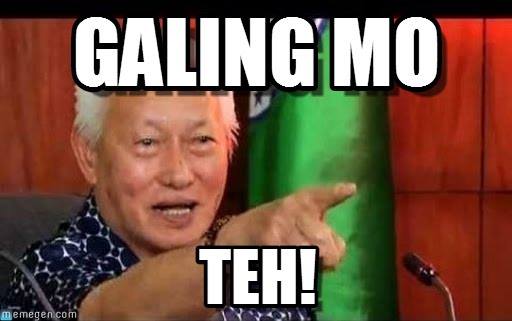 First of all, having gay friends does not automatically make you their ally. When they get picked on for being "masyadong malambot," when their friends treated them only as comic relief, or when people tell them that they do not deserve the same basic human rights as heterosexuals, it's your job as their ally to defend them.
When you trivialize their struggle or turn them into a joke, you become just as bad as their detractors.
3. When you think homosexual sex is a shameful, dirty act.
Okay, so you think the anti-discrimination law should be passed but you have a problem with how they have sex? Why are you so curious as to what goes on inside their bedrooms? What goes on in someone else's relationship is never anyone's business.
2. When you think that marriage by law and marriage under God is the same thing.
Yes, the Philippines is a predominantly Catholic country — but that doesn't mean that the constitution requires us to be so. There are things that only an objective and unbiased set of laws can solve, like beating the red light or stealing tax payer's money under the guise of infrastructure projects.
Marriage by law is one of the few things the LGBT community wants (next to the anti-discrimination law) because it's their country granting them the same rights as everyone else.
1. When you say you're an ally of LGBT but don't believe in their cause.
Tolerance is like your token basic friend who always says, "I know right?!" because he or she is afraid of going against everyone else's opinions. Tolerance hates acceptance because it makes you say weird things that tolerance doesn't approve of. Tolerance also hates progress because tolerance knows that being safe and secure is the most important thing in life.
This is exactly what bigots think whenever they say that they're not condemning gay people even though they don't agree that laws like the anti-discrimination bill or same-sex marriage are things the country needs. Bigots think that people who have relationships with the same sex are lower than animals, that animals are better because they do what's "natural" of them to do.
But the 1,500 animal species proven to have homosexual tendencies beg to differ.
Thoughts? Violent reactions? Sound off in the comments.