It was only when I started working that the allure of any coffee shop became much more than a place to study and leech wifi off of for school projects. It became my energy source when I had to wake up at 7 in the morning because if there's one thing that will cure my morning lethargy, it definitely had to be iced coffee.
Unlike most, I didn't have a specific go-to for my caffeine fix. I viewed them all the same way, because they served the same things: espresso-based drinks, tea lattes, and iced blended beverages.
This is the reason why Starbucks Reserve never caught my interest. I never bothered to find out what made it different from normal Starbucks branches. All that mattered was the fact that a small mug was going to be much more expensive than a Venti-sized Frappucino. And no matter how impulsive I was with my purchases, I wasn't going to let myself make that expense with conviction.
But suffice it to say that one trip to Starbucks Reserve's 20th Anniversary store at Power Plant Mall made me realize a few things.
More than a coffee shop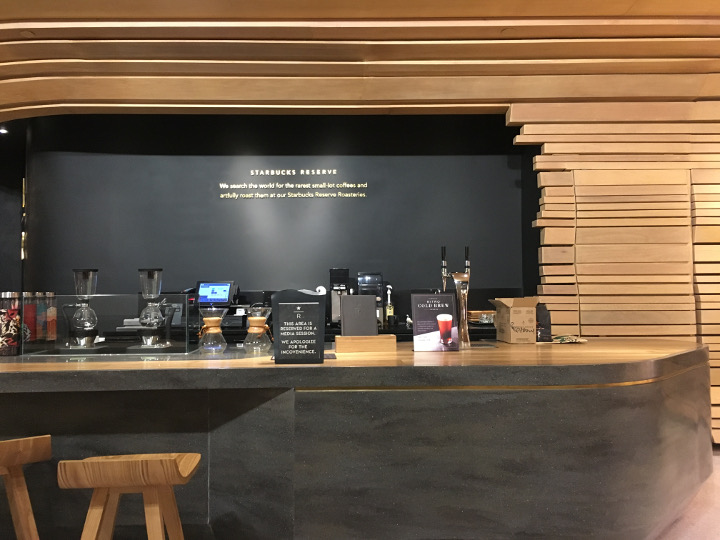 Starbucks Reserve, cheesy as it sounds, was really more than a coffee shop; it was like an intimate theater show.
When sitting down by the Reserve Bar, you get a front row seat to where all the action happens. Unlike other huge coffeehouse chains in the Metro where baristas hustle behind the counter while you wait at a comfortable distance, you get to watch them up close and see the brewing methods they use, their skill and dexterity when crafting your cup, and the seamless process they follow. You can't help but be engrossed.
A quick bond forms between you and the barista
Because the Reserve Bar is so open, you get intimate interactions with the baristas. They educate you on why every step and every ingredient and every tool matters, and they will be able to answer any question you'd throw at them. I still remember leaving after getting my late morning pick-me-up a bit more knowledgeable on certain coffee beans and how to differentiate them with just a sip. It somehow makes the price tag a lot more worth it.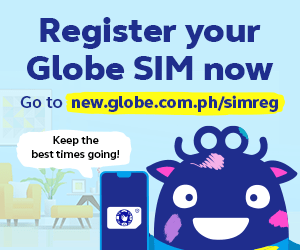 You're served by award-winning Coffee Masters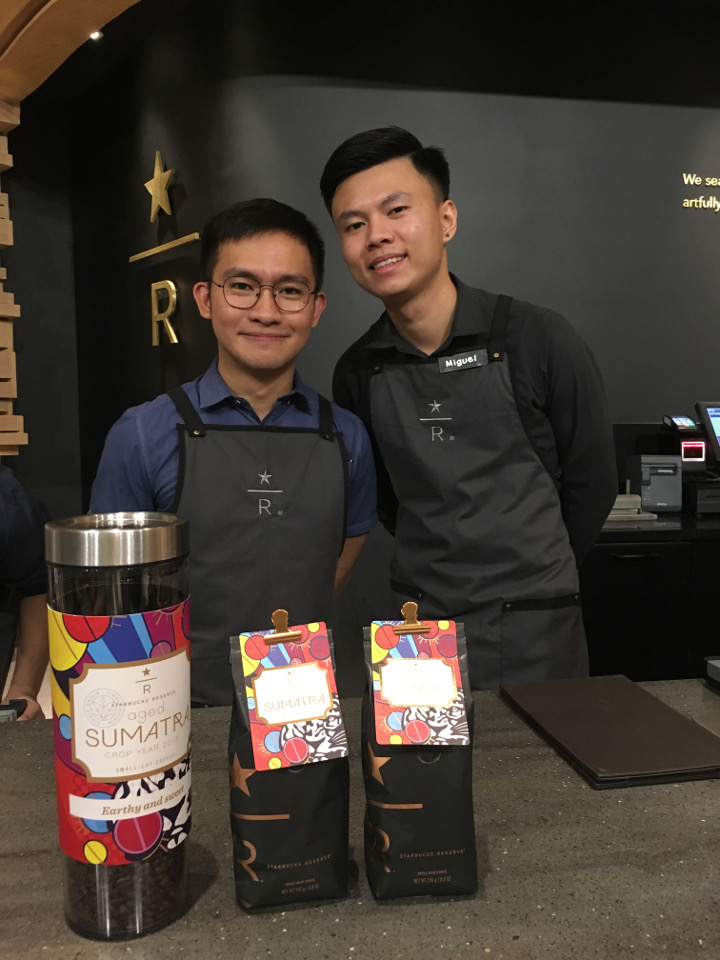 I must correct my earlier mistake; to call them "baristas" would be a gross understatement.
It's essential to note that Power Plant Mall's Starbucks Reserve is led and managed by highly-trained Global Coffee Masters donning elegant gray Reserve aprons. They hail from a community of Global Coffee Masters who have taken intensive courses on coffee brewing and coffee appreciation, and are driven to share their passions to customers.
You can be among the very few to try rare coffee beans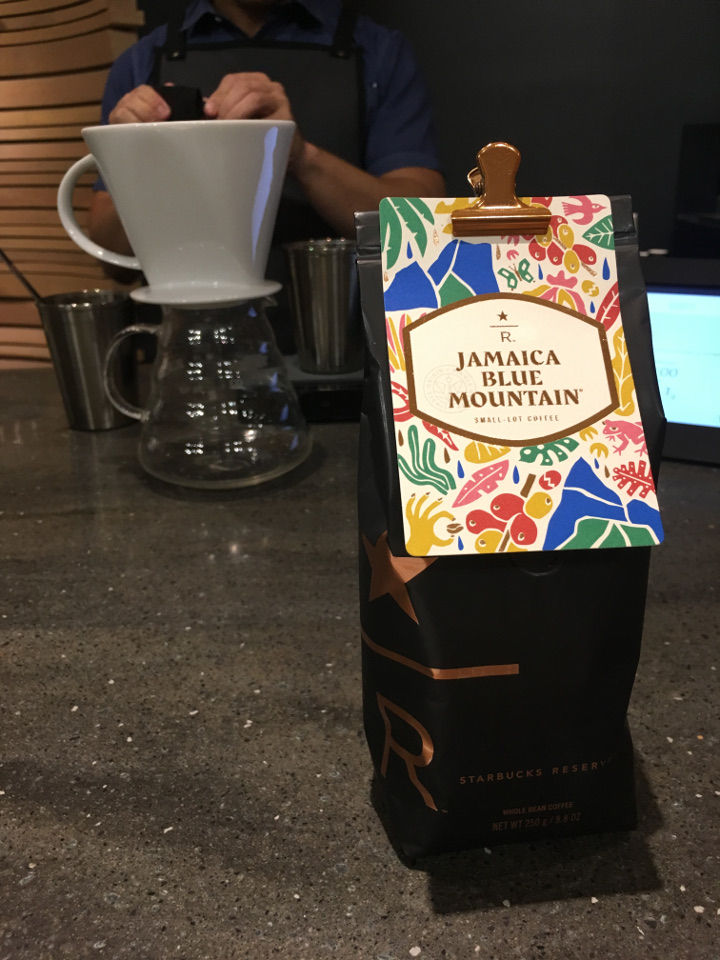 Power Plant Mall's Starbucks Reserve is one of the few coffeehouses in the world who are given Jamaica Blue Mountain beans.
To those like me who aren't well-versed in the subject of coffee, what makes this a big deal is that Jamaica Blue Mountain beans are so rare, sought-after, and expensive. Aside from the coffee growing region in Jamaica being small compared to other countries, coffee is grown at a high elevation and at low temperatures. You can just imagine how labor-intensive harvesting the coffee is at that kind of environment. Combined with strict quality control, there are only a few million pounds of coffee cherries being produced — at least 80% of which are exported to Japan and the rest are distributed globally.
Although you can't purchase a bag of Jamaica Blue Mountain, the coffee masters will gladly let you try a shot.
Their specialty drinks are worth trying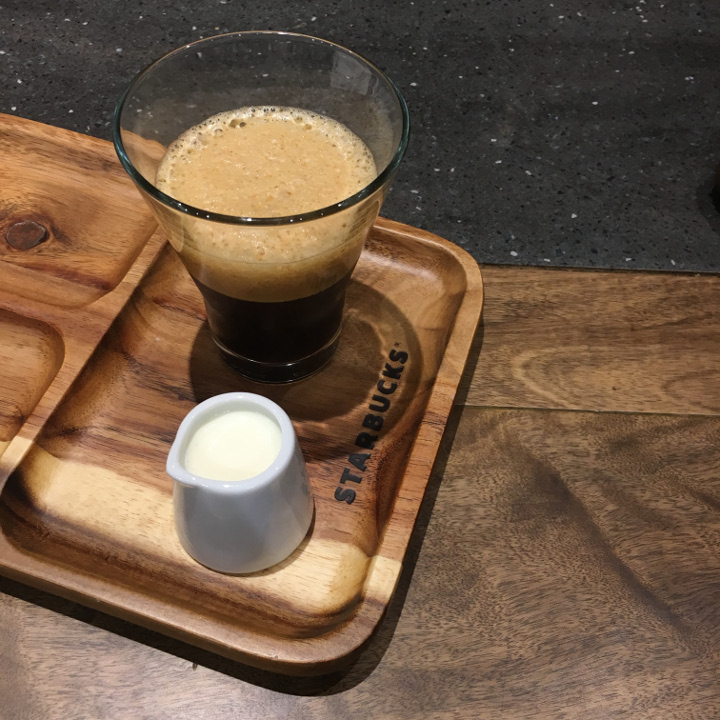 Of course, you can't really claim to have been to a Starbucks Reserve when you haven't indulged in a cup of specialty coffee. There are four to choose from and your barista will gladly walk you through each of them to find which appeals to you the most.
There's the frothy Shakerato mixed with demerara syrup for that touch of sweetness; the Shakerato Bianco with a float-like slurp made from a mixture of espresso, ice, and house-made sweet cream; the Shakerato Bianco Deconstructed, which is the ice shaken espresso served with Vanilla sweet cream on the side; and the Vanilla Bean Latte.
I recommend the Shakerato Bianco Deconstructed brewed with Honduras La Campa. Try sipping the espresso first for that kick of caffeine, and then pour the sweet cream up to the amount of sweetness you're okay with. You'll certainly be surprised by that sudden punch of caramel goodness.
There are no electrical outlets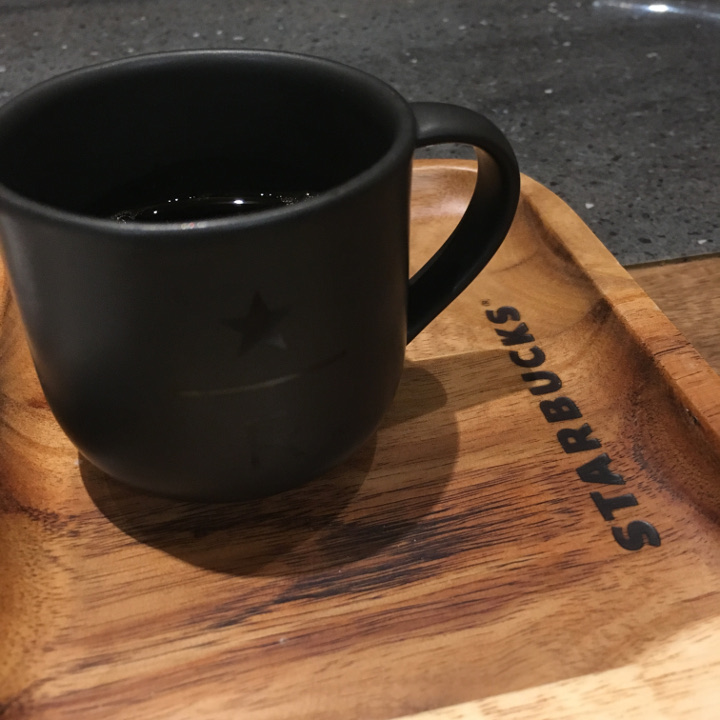 At least, none that was obvious for customers to see. (Mind you, I'm talking about the section where the Reserve Bar stands.) I think it has something to do with the nature of the Reserve Bar where engagement between the baristas and the customers is essential for that one-of-a-kind experience, just as it is important to be fully immersed in your Reserve specialty drink.
You must acknowledge the Espresso Machine in the room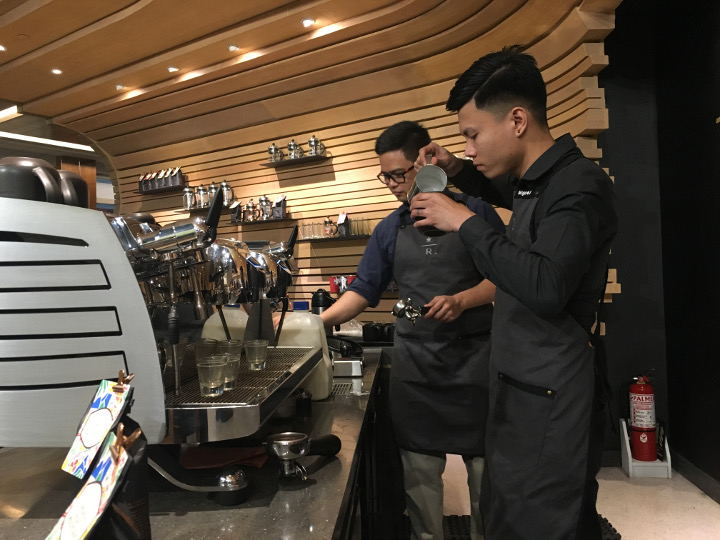 Credit must be given where credit is due, and Starbucks Reserve's own Black Eagle Espresso Machine deserves a chance under the spotlight. Any customer can choose from varying brewing methods including the Siphon, the Chemex, and the Pour Over, but you can tell that the coffee masters get kilig over the Black Eagle as it brings out the enhanced espresso flavors with its on-point technology.
It's available as an option for those who order the Shakerato, Shakerato Bianco, Shakerato Bianco Deconstructed, and Vanilla Bean Latte, either hot or iced.
Your favorite drink will always change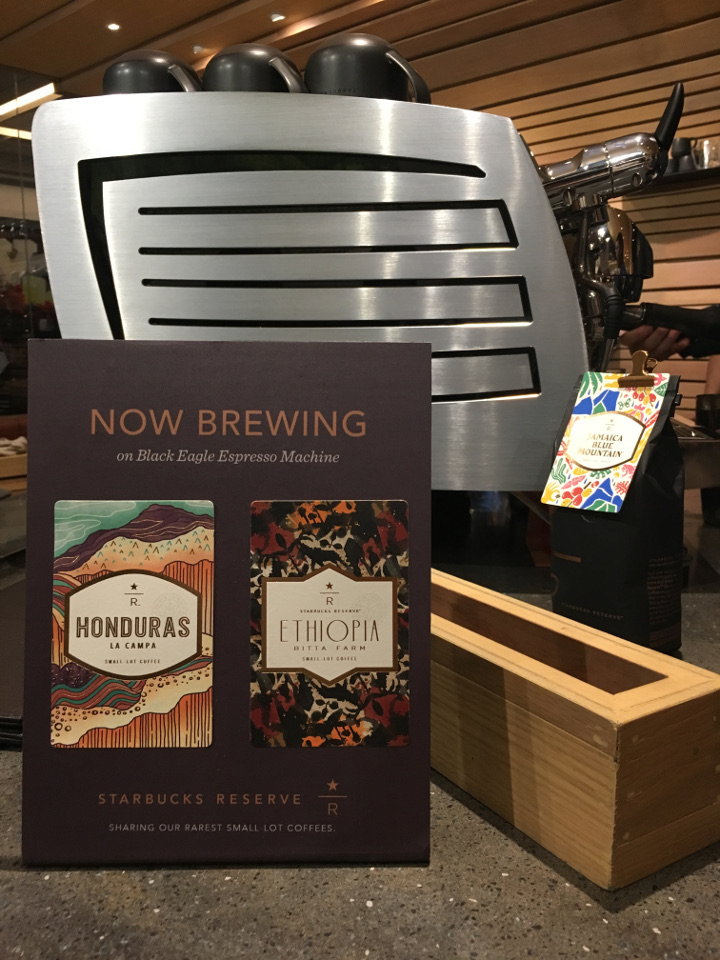 Starbucks Reserve doesn't make use of the same coffee beans for more than a couple of months. The kinds of beans they brew for their drinks are ever-changing so you can't always expect the same taste for your supposed go-to Starbucks Reserve drink. But this just makes it all the more fun to try out different brews to find your next favorite.
Starbucks Reserve is a luxury to experience, but those who have the opportunity to should grab it without a second thought. You'll pay a premium not just for the cozy ambience and the uniqueness of the drinks but also for the stories behind the beans being brewed and the expertise of a Coffee Master that comes with every cup.
What do you love about Starbucks Reserve? Share your thoughts with us in the comments section below!
Special thanks to Starbucks Reserve Power Plant Mall. All photos c/o the author.