We all have a soft spot for everything that's cute. Bonus points if it's a useful item that will keep all our stuff organized. The handmade pretty trinket dishes we found below will tick both those boxes. Do yourself a favor and get one to help tidy up your work-from-home desk space and decorate your nightstands. You'll find them in a variety of designs to fit any aesthetic you have going on too! Check out these local shops that offer handmade trinket trays:
Lunamarie PH
View this post on Instagram
View this post on Instagram
Don't you just love resin products? Not only does the process look so satisfying, but the resulting product can be so beautiful. Lunamarie PH's handmade resin trinket dishes can elevate your minimalist desk aesthetic. You can choose from multiple designs that are a combination of real pressed flowers and butterflies or you can have yours customized and personalized with an initial. Get one on Shopee (starts at P599) or send Lunamarie PH a DM on Instagram for inquiries.
Nami Trinkets
View this post on Instagram
Nami Trinkets is an online shop known for beaded jewelry that is so pretty, you'd want to cop them all. Take their Genshin-inspired earrings collection for example (a great gift for the gamers in your life!). They recently put up six beautiful handmade trinket dishes (starts at P350) that had Ghibli fans crying over them. There's an Ocean Waves design and even My Neighbor Totoro references. However, the recently-concluded batch only had one stock per design so you can imagine the bloodbath that ensued. It's a good thing Nami Trinkets promised its followers that they will be restocking soon, because we simply can't live without bringing one home. Go ahead and follow them on Instagram so you won't miss out on updates.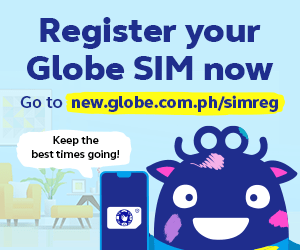 Cartessa
View this post on Instagram
If you want to keep things a little bit bold (pun intended), Cartessa's handmade clay trinket dishes are the way to go. The Boobies collection lets you choose between four designs of 9 cm dishes (P160). The dishes also come in a big 11 cm version (P210) which you can get in multiple Faces and Boobies designs. Hoard them for yourself on Shopee or send it as a gift to the women in your life!
Funky Clay PH
View this post on Instagram
Funky Clay PH lives up to its name with wacky designs that are too good not to cop. They make handmade trinkets, coasters, and trays in bold colors and quirky concepts. Peep their checkered series that's like a beautiful optical illusion. A few more trinket dishes are still up for grabs on Shopee (starts at P370) so you know what to do. Funky Clay also does commission work but has hit pause on the option for now. But you can follow them on Instagram to get updates on when they open commissions again.
Clae PH
View this post on Instagram
Keep it simple with this hand-painted terrazzo trinket dish from Clae PH (starts at P350). You can use it as a jewelry dish on your vanity, a container for keys and small essentials, or even just let it sit as decor on your desk. If you're looking for early holiday gift ideas or giveaways for parties, these trinket dishes are the way to go. Aside from the terrazzo design, Clae PH can also paint faces, constellations, or a single block letter to make your dish more personalized. Send them a DM on Instagram to place your order.
From Sanaa
View this post on Instagram
Add a pop of color to your bedside tables or desks with From Sanaa trinket dishes (starts at P160). Each one is made by hand is borne from "months of trial and error." The designs vary too so you know what you're taking home will be one of a kind. We're totally eyeing that Duck Face Pizza! Check out From Sanaa on Shopee and add the trinket dishes to your cart before they sell out.
Likha
View this post on Instagram
Got a thing for astrology? Likha has got your back! Their beautiful handmade and hand-painted Celestial Jewelry dishes (P150) are designed with zodiac signs. It's painted elegantly in black-and-gold and finished off with a clear waterproof sealer. Place your equally elegant jewelry in it and it's instantly ready for the 'Gram. Likha pieces are made to order and are available on Shopee. Explore their Instagram page and Shopee catalog for other designs too!
Clique Bay
View this post on Instagram
Raise your hand if you're still caught on the "heart eyes" TikTok trend. This trinket dish from Clique Bay brings that trend from the screen to your desk — literally. The Y2K Heart Loops Clay Trinket Dish (P300) is too cute to pass on! You can choose from three colors: green, brown, and red. Each piece from Clique Bay is 100% handmade and water-resistant. Scroll through their Instagram and Shopee page to check out more designs. You can also send them a DM to inquire about customized orders.
Check us out on Facebook, Instagram, Twitter, and YouTube, and be the first to know about the latest news and coolest trends!