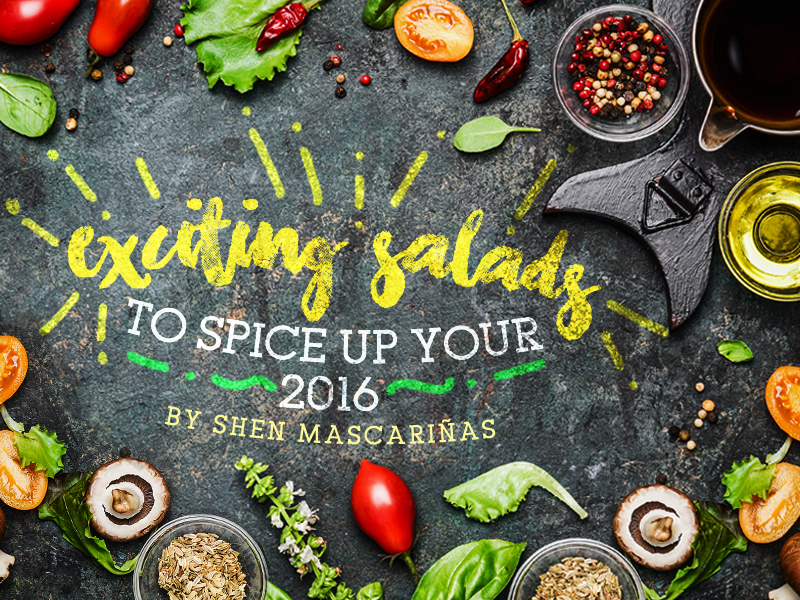 Behold, the bombshell babes and hunks of the salad world. These greens will make you wonder why you wasted your life settling for the safe, boring and sad breed of salad. Look forward to these bombshells' peculiar yet genius combination of ingredients, crisp and fresh vegetables, as well as salad dressings bursting with flavor.
Get your much-needed dose of nutrients in the most pain-free, delicious and exciting way possible. Spice up your 2016 with these 8 bombshell salads!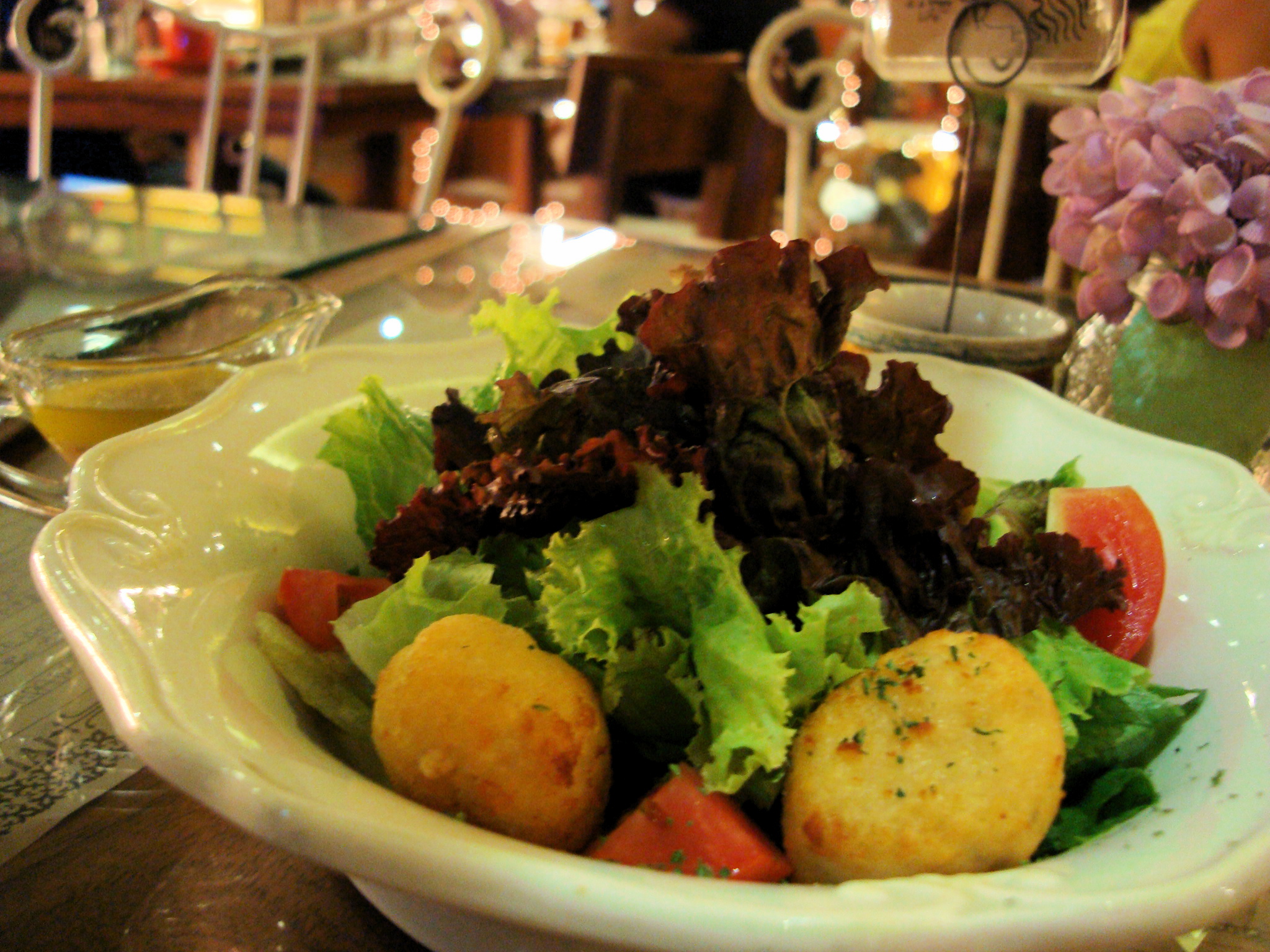 Locate the branch nearest you here.
Website | Facebook Page | (02) 8237746
You'll feel right at home (with your lovely grandma in the kitchen) every time you visit Cafe Mary Grace. That pleasant experience is extended from your first up to your last bite of their Fried Kesong Puti & Calamansi Vinaigrette salad. The creamy cheese is breaded and fried for a crisp exterior and a gooey interior. These delightful cheese nuggets complement the fresh lettuce and tomatoes perfectly while the tangy calamansi vinaigrette adds just the right amount of zing.
Locate the branch nearest you here.
Website | Facebook Page | 09178046921, (02) 958 5534
Whether you get this in salad or in wrap form, the Oh Crab Lah is a party in your mouth. It wins in both the flavor and texture department. Imagine the flavor combination of crab and Singaporean chili dressing coating the greens. As for texture, fresh vegetables are livened up with crunchy croutons and velvety vermicelli noodles.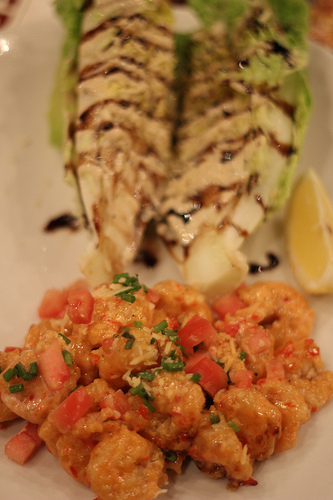 Locate the branch nearest you here.
Website | Facebook Page
If you thought a caesar salad with both bacon and grilled chicken was already exciting, then prepare to have your mind (or tastebuds) blown. Outback Steakhouse steps up its caesar salad game with their Crispy Parmesan Shrimp Salad. Interestingly deconstructed, the lettuce is served separately and intact while the powerhouse shrimp is served on the side.
This humble seafood is taken up a notch by frying it to a crisp then coating it with Asian chili sauce. On the other hand, the lettuce is drizzled with the awesome combination of caesar dressing and a balsamic vinegar reduction. It's topped with fresh tomatoes and lots of parmesan.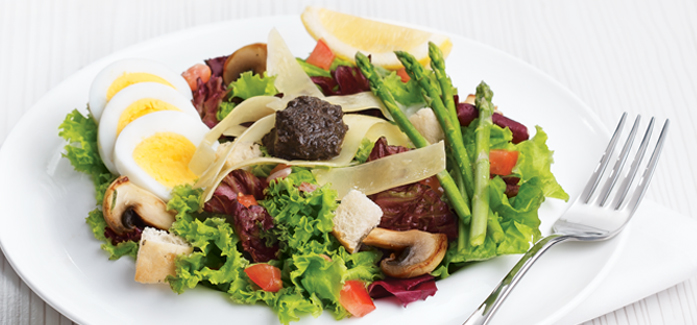 Locate the branch nearest you here.
Website | Facebook Page | (02) 8450590 to 93
Bizu's truffle salad screams decadence, followed by a whisper of "you deserve this!" Truffle aficionados, pass on the typical truffle cream pasta for this healthier option. Mesclun greens are mixed with sauteed mushrooms, bacon lardons, croutons, hard boiled egg, cherry tomatoes and asparagus.
As if that's not enough of a treat, these ingredients are beautifully topped with parmesan cheese, hollandaise sauce, lemon vinaigrette and of course, truffle sauce. This truffle salad is a whopping combination of a multitude of ingredients, but they all work very well.