Where to Go
for Real Reflection
this Holy Week

By 8List

Rather than lazing about at home or heading out of town for a fun adventure this Holy Week, why not use the long weekend for some much needed (trust us, we all need this) introspection. Get away from the city, get away from yourself and all your troubles at these places built to unburden all you tired, weary souls!
8. Marian Orchard
Balete Road, Lipa, Batangas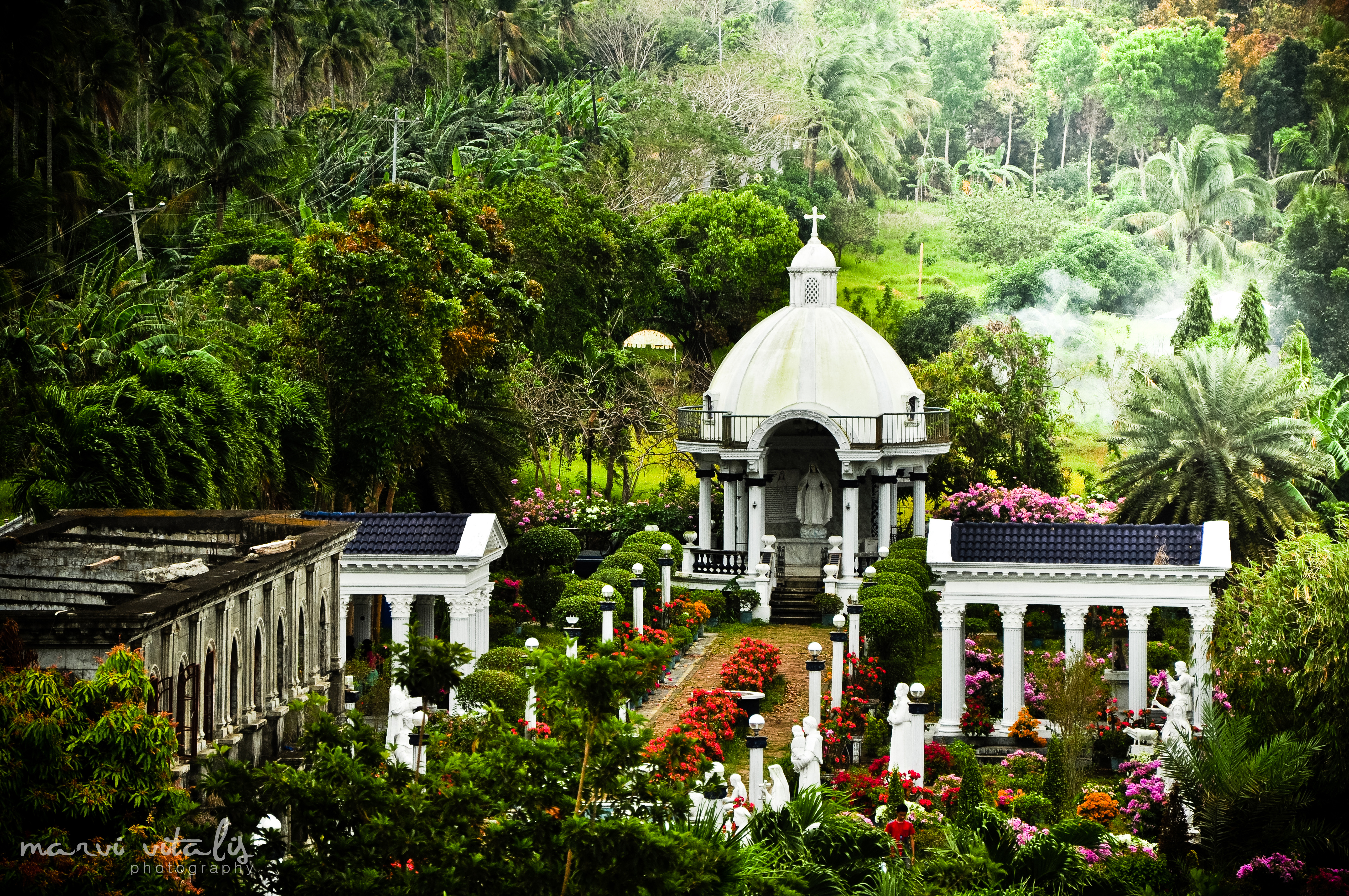 via thefilipinoconnection.net
This five-hectare park features a chapel, a prayer garden, an observation tower and shrines for different saints. Lose your problems in the serenity of the Marian Orchard and its lush gardens, towering pines and a breathtaking view of the Taal Lake and Volcano.
7. Regina Rica
Tanay, Rizal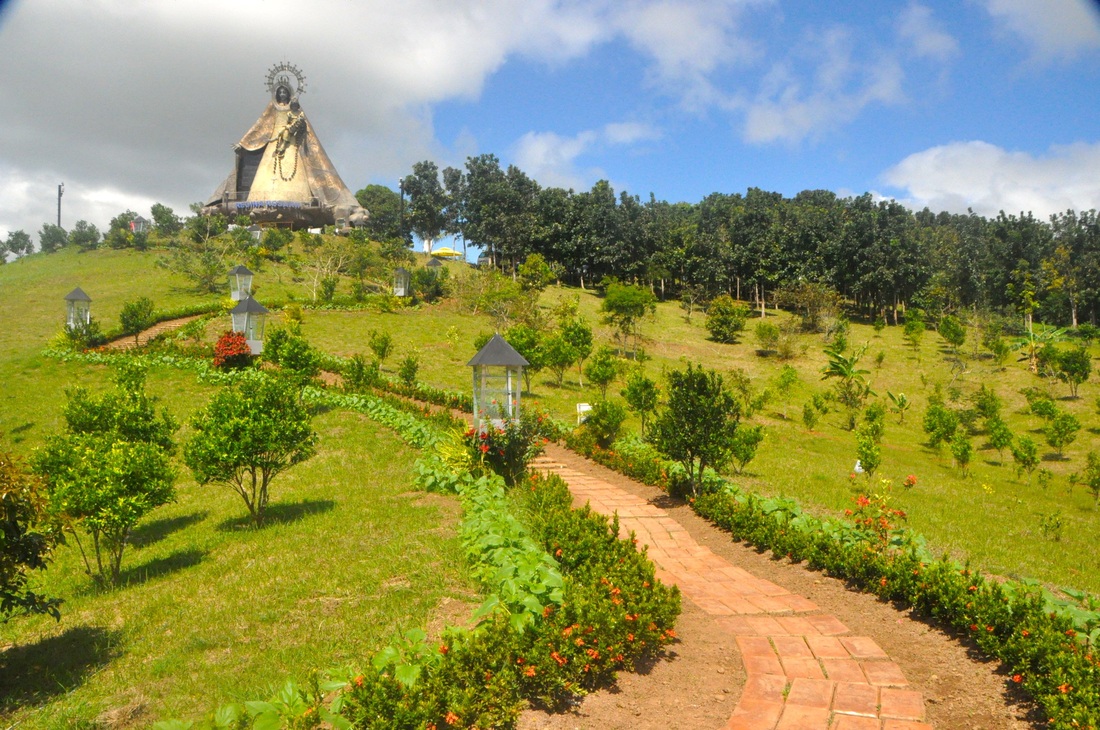 via bienvenidotours.com
A quick trip to nearby Rizal will bring you to the hills of Regina Rica, where you and your companions can meditate upon the Stations of the Cross. There's a chapel where you can hear mass, trails to hike, comfortable kubos to share meals, as well as an organic garden to discover.
6. Kamay ni Hesus
Lucban, Quezon
via laramanansala.weebly.com
If there is something that you wish to be healed from, Kamay ni Hesus is the perfect destination for it. More than 300 steps lead to a 50-foot statue of the Ascending Christ at the Via Dolorosa Grotto—a feat not for the faint of heart or weak of faith. Healing masses are held regularly at the chapel, and there are religious murals, a gallery of Saints, as well as other spaces for those who need spiritual renewal.
5. Our Lady of Lourdes Grotto
San Jose Del Monte, Bulacan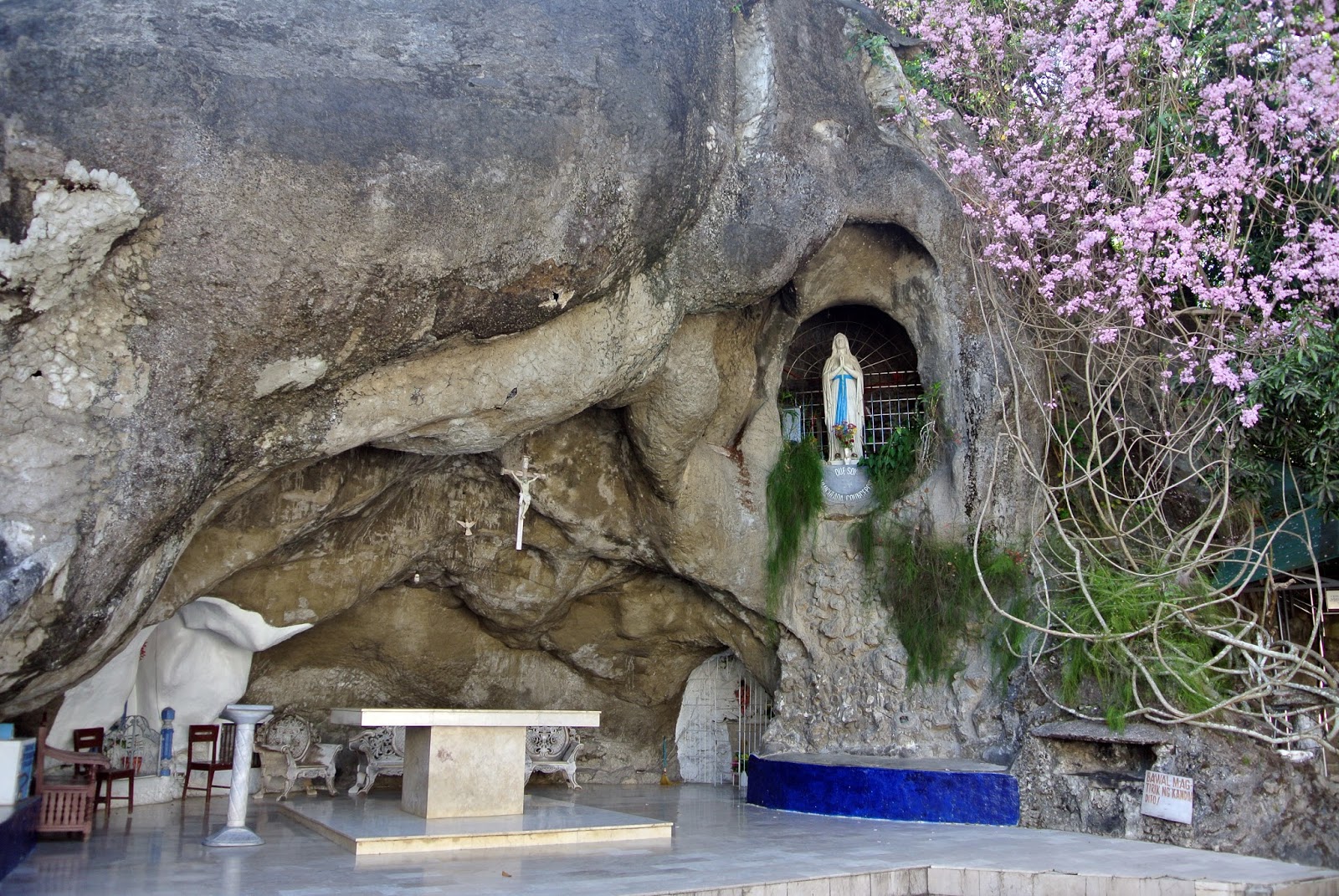 via thatsxolulu.blogspot.com
Built out of a woman's devotion and miraculous healing from bathing in the waters of the Our Lady of Lourdes Grotto in France, the site has become well-known among Filipino pilgrims for its own miraculous stories. The site houses two chapels, an amphitheatre that faces the grotto, lifelike Stations of the Cross, as well as a school and an orphanage. The grotto itself is covered in hanging braces and crutches–a testament to the miracles that the site has witnessed.