This Valentine's Day, you can choose to either stay in bed with a blanket over your head while you eat ice cream and watch Netflix RomComs, or go have fun night out treating the one person who should matter to you most: yourself.
There's no shame in spending time alone — especially not on the "Day of Love." So go out and book seats for one at these great places for a solo date in the Metro!
Jess & Pat's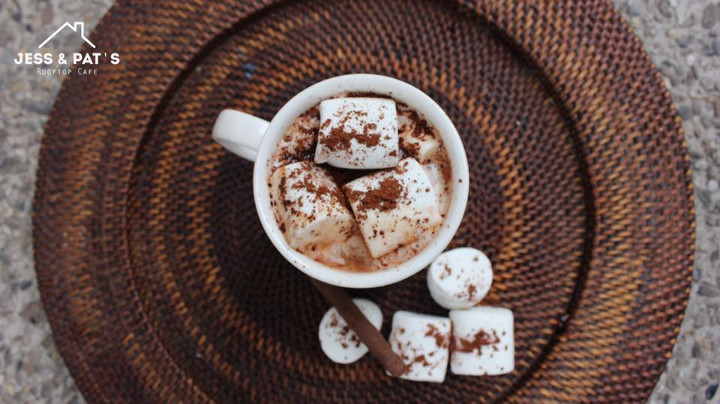 2F, 63 Maginhawa Street, Diliman, Quezon City
(+63) 916 625 5771 | Facebook, Instagram
Single yet hopeless romantics will want to seek refuge at Jess & Pat's Café, a place to find great acoustic music, spoken word poetry, and no-frills comfort meals. Originally from Marikina, Jess & Pat's will be reopening in Maginhawa on February 10 with a special comeback party featuring live performances from local artists like Carousel Casualties and live art exhibitions. It's going to be a nice spot to reflect, chill, and make new friends on the quiet and lonely evenings of February.
The Rooftop
CCA LRC Building, 40 Esteban Abada Street, Loyola Heights, Quezon City
Open every day from 4 P.M. to 1 A.M.
(+63) 997 603 9451 | Facebook, Instagram
Those who'd rather not be in solitude can mosey their way to the newest rooftop bar in Katipunan for some drinks, some eats, and great beats. Located right on top of CCA Library and Research Center, it doesn't look much at first glance and under the blazing sun, but it comes alive just when the sun sets. Go and meet new people while indulging in a few cocktails, or while observing the city skyline.
Cinema '76 Film Society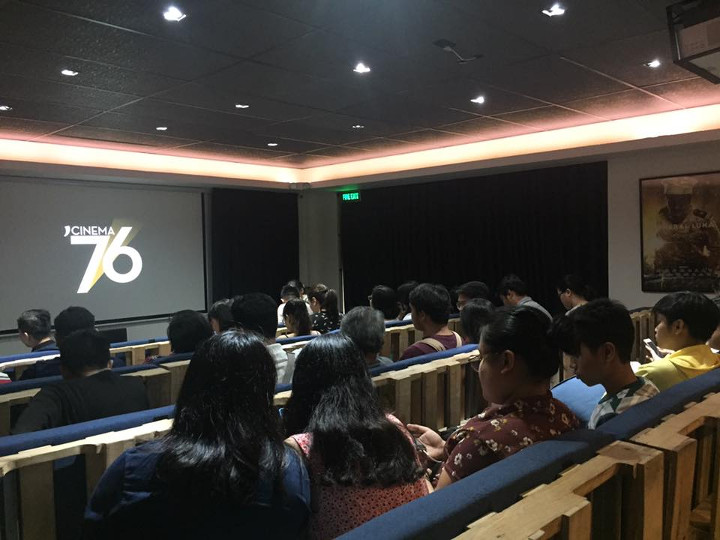 160 Luna Mencias Street, Barangay Addition Hills, San Juan City
(+632) 637 50 76 | Facebook, Instagram
Instead of holing yourself up in bed and watching Netflix, go out and appreciate local films at special cinema houses around the Metro like the snug Cinema '76. You should check out the weekly screening schedules over at its Facebook page, which will include well-loved romance movies like "I'm Drunk, I Love You", "Sakaling Hindi Makarating", and "Sleepless".
Common Folk
79 Katipunan Avenue, White Plains, Quezon City
Open every day from 7:30 A.M. to 10 P.M.
(+632) 277 63 57 | Facebook, Instagram
Common Folk was made to serve customers delicious brews and hearty, comforting, and satisfying meals without all the frills and fuss, much like its interiors and atmosphere. It's such a quiet spot that you wouldn't feel at all lonesome, and you'll want to spend this alone time doing things you've never had time to do. Just bring a book or your art journal, then settle down at a cozy spot at the back of the café and get lost in your own little world in a snap.
Marina Bay Spa & Lifestyle Club
Esplanade Seaside Terminal, Seaside Blvd. Mall of Asia Complex, Pasay City
(+63) 977 831 2888, (+63) 920 976 8888, (+632) 834 18 88
Facebook, Instagram, Website
The best place to pamper oneself is at a spa, and you won't experience luxurious relief the same way as you would at the newly opened Marina Bay Spa & Lifestyle Club at Pasay City. A simple massage comes with a hefty price, but you can avail of its current promo: PHP 1,500 inclusive of a one-hour body massage and three hours you can spend at the buffet or at any of the wet area facilities (steam, sauna, hot and cold bath, hot stone spa, relaxing lounge).
St. Louis House of Fine Ice Cream & Desserts
C3, Bonifacio High Street Central, 7th Avenue, Bonifacio Global City, Taguig City
Open every day from 8 A.M. to 12 midnight
(+632) 625 41 21 | Facebook, Instagram
If you're going to stuff your face silly with all the ice cream you can have like a RomCom cliché, then might as well indulge in premium desserts at a cozy dessert bar like St. Louis. Nestled in Bonifacio High Street, it's the kind of place you'd want to unapologetically break your diet in just to feel that sweet comfort right when you need it the most.
Mendokoro Ramenba
V. Corporate Center, Soliman Street, Salcedo Village, Makati City
Open every day from 11 A.M. to 12 midnight
(+632) 478 96 25 | Facebook
When you think of solo dining, you'd think ramen. Mendokoro Ramenba is the ramen house that provides the warmest welcome to solo diners especially with its long bar-like table where you can witness chefs craft your orders right in front of your eyes.  Free from having an empty seat taunting you as you eat, you get to fully enjoy your bowl of ramen alone, confident enough to slurp as loud as you can as a sign of gratitude to the chef. It's the exact comfort you need to stay warm when no one else is around to cuddle you up this Valentine's Day.
Spectrum, Fairmont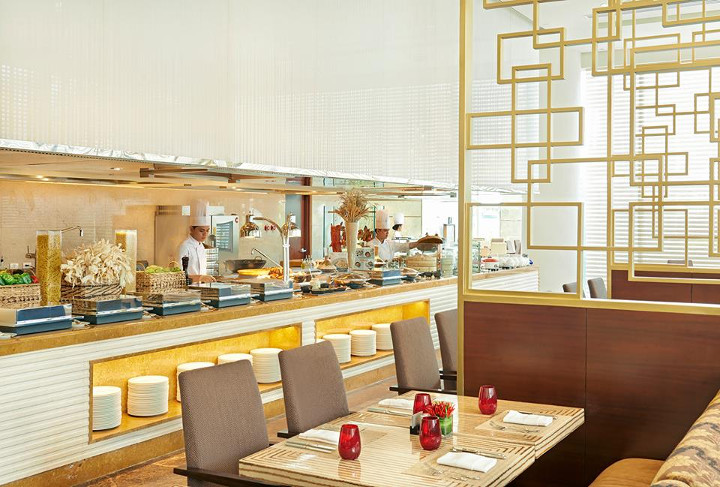 GF, Fairmont Hotel, 1 Raffles Drive, Makati Avenue, Makati City
Open 6 A.M. to 10:30 A.M., 12 NN to 2:30 P.M., and 6 P.M. to 10 P.M.
(+632) 795 18 40, makati@fairmont.com | Facebook, Website
Eating alone at an expensive fine dining restaurant may not be the soundest options, but you could choose to splurge a little bit on a really good buffet like the one at Spectrum of Fairmont Hotel instead! The whole place is elegant and classy, and you can expect the food to be of high quality. But the best thing about it is that you won't have to be conscious of making at least three rounds to and from the buffet table and stuffing your face silly, like you would with a date. Treat yourself the way no one else will!
Where are you treating yourself to this Valentine's Day? Share your thoughts with us below!