Fast internet speed is something that Filipinos can only dream of, among other things. Robotic voice during video calls, pixelated photos, and the seemingly neverending loading circle when waiting for videos to buffer are the common problems we have to face daily, especially now that work and school is done remotely. Now that customer service lines are tied up and internet service providers are scrambling to meet everyone's requests, we can do nothing but complain. Unless, of course, you're Liza Soberano.
After complaining about her slow AF internet speed, one competing internet provider came to the rescue and gave her a whopping 300mbps upgrade. As she said, "Lag? I don't know her." Of course, the internet all chanted "sana all" like a choir, and came up with these funny tweets and memes:
She is THE Liza Soberano after all
we all know this isnt because pldt provides better service its because shes liza soberano https://t.co/YQMMgW49i6

— dean (@sadwukong) September 8, 2020
Given Liza's reach and influence, we understand why any service provider would jump at the chance to show them what they can do. Plus, it's already common for celebrities to enjoy such privileges. But this leads to a deeper discussion: it's apparent that they can provide a fast internet speed, so why aren't we experiencing the same thing?
Proof that customer service in the Philippines is a privilege. Liza complained about her internet connection with converge and Pldt came and installed a new line in no time. pic.twitter.com/pb8h0naAHy

— Jericho Rayel Timbol (@jerichorayel) September 8, 2020
Coming thru
@pldt coming in to @lizasoberano 's house pic.twitter.com/JZ6khGe27k

— æ (@sobearanogil) September 8, 2020
PLDT really came through with Liza's upgrade. They said: let me save you from the dreadful loop when watching videos!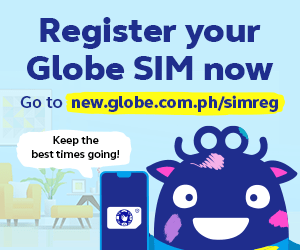 PLDT simping for Liza
Us: please pick up the phone…
Ganda ka?
Let's just accept the fact that we don't have the same goddess-like beauty that Liza Soberano has.
It's 9.9 — Musta Na Mga Cart Natin? Process Your Feelings With These Relatable Memes
It's 9.9 — Musta Na Mga Cart Natin? Process Your Feelings With These Relatable Memes
Bianca Katipunan | Sep 09, 2020
Sana halls!
Imagine thinking that having at least 7MBPS is already fast when there's Liza at home enjoying her 300MBPS speed. Refreshing for the nth time – baka bumilis yung internet when you refresh it.
Foretelling the future
pldt you simp!! pic.twitter.com/GcfnOpUDyw

— ً (@Jellinini) September 9, 2020
Maybe Liza manifested this internet boost, as seen in one of her endorsements. Should we start drinking Birch Tree as well? For stronger bones and faster internet.
Beke nemen…
PLDT, bekenemen! My pldt wifi doesn't reach 1 MBPS for downloading and/or uploading everytime I test it…ONE. 😂 https://t.co/tVlF6AoOGM

— Bela Padilla (@padillabela) September 8, 2020
It's quite comforting to know that other celebrities, like Bela Padilla, are in the same situation as us. How is she living with a speed that can barely make it to 1MPBS? :( When she said "bekenemen", we felt that.
Testing, 1-2-3
Okay so PLDT came to my house char practice lang

— Jai Cabajar (@jaicabajar) September 9, 2020
Rehearsing until we get to share the same exciting news online. While we wait for faster internet speed and better services by internet providers, the only people coming to our homes are the repairmen who will address connectivity issues. Relate ka rin ba?
Pinoy Netizens React to Liza Soberano's Internet Upgrade with Funny Tweets and Memes
Pinoy Netizens React to Liza Soberano's Internet Upgrade with Funny Tweets and Memes
Ina Louise Manto | Sep 10, 2020
On a scale of walking sloth to holding a plank, how slow is your internet? Share with us below!