8 Wonder Woman Rip-Offs Throughout Pop Culture History

By Alexis Betia

Aka Princess Diana of Themyscira aka Diana Prince aka warrior princess of the Amazons. Wielder of the Lasso of Truth, owner of indestructible bracelets that hide a sword so sharp it can cut the electrons off an atom and forged by Hephaestus himself, daughter of Zeus with twin lightning bolt swords, lover of all things just. Promoter of peace, gender equality and love, the first superhero of her kind and the type of woman that can rule the world.
Whatever words you have to describe her, Wonder Woman is a badass—and decades of fandom can only attest to that fact. Created by William Moulton Marston in 1941, Wonder Woman was one of the first female superheroes to create their very own archetype. Throughout countless reincarnations and even more origin revisions, Wonder Woman remains an icon that has inspired some of the best and worst rip offs in pop culture history. Here are just a few of them.
8. Glory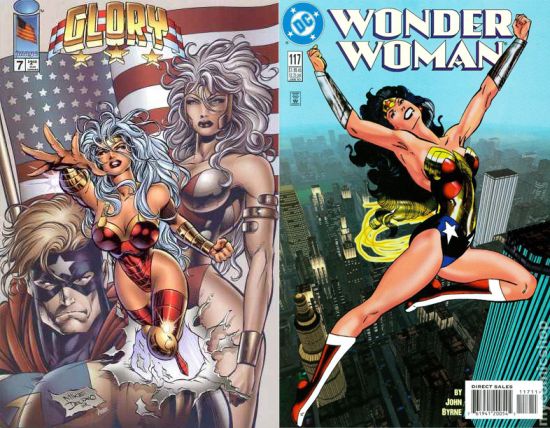 7. Wonder Princess (Korean)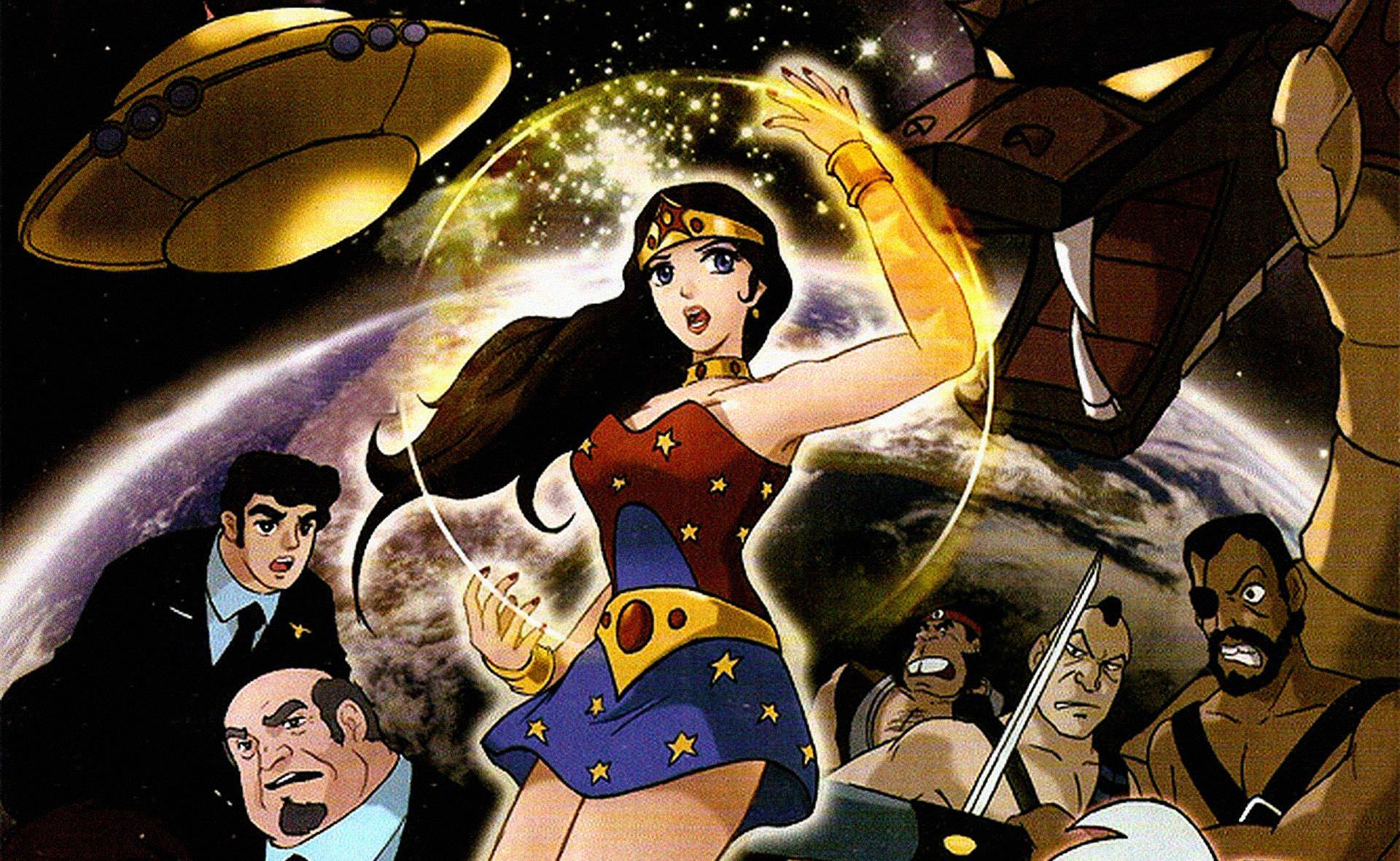 Created by Kim Cheong-gi in 1978, Wonder Princess rips off everything about Wonder Woman, from the original costume (the one that was based on the American flag) to the origin story. Thinking that this wasn't enough to pay tribute to the iconic character, Wonder Princess also uses the same music from the classic 70s series, along with Lynda Carter's twirling transformation sequence.

That said, Wonder Princess is still a total trip. Don't believe us? Watch it for yourself.

6. Warrior Woman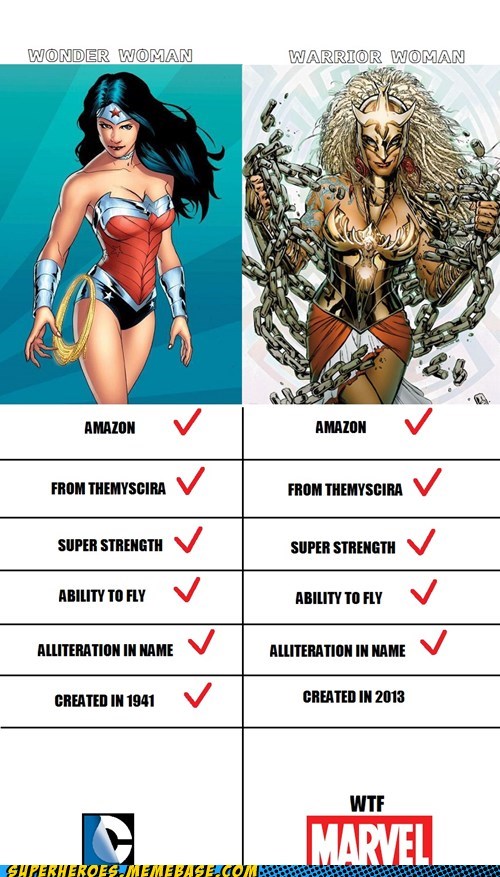 So let's talk about being shameless. Marvel revealed Hippolyta aka Warrior Woman in 1966, a full 25 years after Wonder Woman made her first appearance in DC comics. Origin story grounded in mythology? Check. From the same place? Check. Same powers? Check! While Hippolyta's most recent incarnation may look more like she got more style tips from Glory than she did Wonder Woman, the similarities are unmistakable.
5. Ms. Americana