The World's
Most Beautiful
Instagram-Worthy Places
That Will Make You Want
to Travel There ASAP
By 8List

In this vast world that we live in, there are so many wonders we can only dream of discovering in our lifetime. It takes passionate ambition for us to be within an arm's reach to these beautiful places. Because if there is one thing that the travelers we idolize have proved to us, it's that money doesn't have to be an issue. Here are the top destinations you have to see ASAP!
Tibet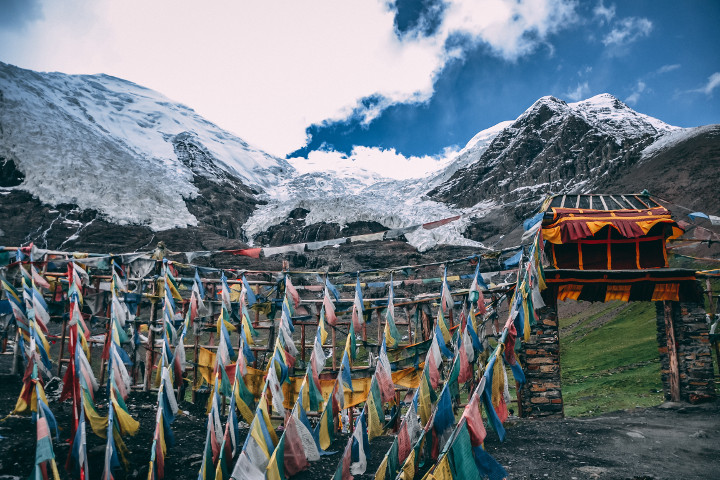 Tibet, known as the "rooftop of the Earth" for being the highest region, is part of the People's Republic of China and is a historical and cultural sight to behold. Traveling to Tibet is a painstaking process where you'll be required to one to eight permits and stay with official Tibetan Tour Guides, but the beautiful and spiritual journey that awaits you after everything is worth every effort.
Tibet is where you go to find spiritual healing. Its monasteries, hordes of monks praying, and Cliffside retreats are sights to behold, and its large mountains, lush and exotic flora and fauna, and its unique culture will make you feel as though you've entered an entirely different world.
Visit the numerous significant temples and monasteries in Lhasa, Tibet's capital, including two of the world's heritage sites and former residences of the Dalai Lama, Potala Palace and Norbulingka. Visit Mount Kailash, one of the most venerated yet least visited holy places and regarded as the meeting point between Heaven and Earth. Indulge in Tibetan cuisine like momos (dumplings filled with meat or vegetables), yak meat, and thenthuknoodles, over a cup of salted Tibetan butter tea or Lhasa beer. See the pilgrims at Tibet's most sacred temple, the Jokhang Temple, and then shop for local items at Barkhor Street. Marvel at the beauty of Lake Yamdrok, one of the three sacred lakes, too which shines in a turquoise blue color during the day.
A trip around this holy place will cost you at least USD 63 per day (including USD 35 for accommodations, USD 23 for food, and USD 2.31 for transportation).
Amsterdam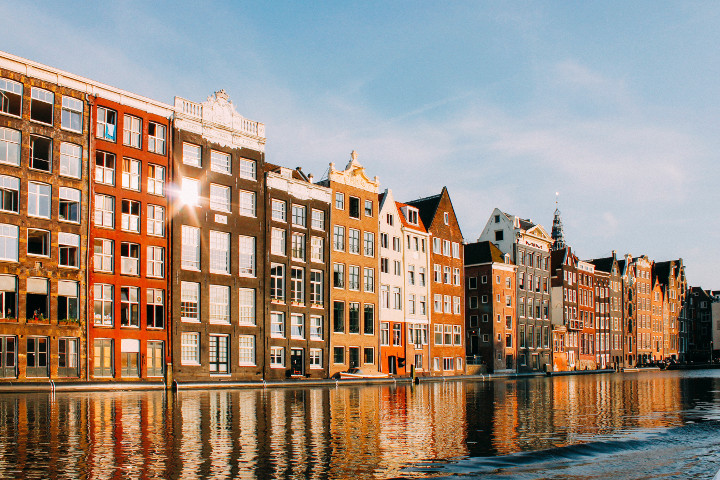 Amsterdam is a must-visit for couples for a one-for-the-books type of romantic getaway. There's so much to do in the Venice of the North — from strolling along cobbled streets, to visiting numerous museums, to floating along picturesque canals — that will make you fall in love with the city and with your company.
Art and history buffs will enjoy visiting the Anne Frank House, Rembrandt Museum, Van Gogh Museum, Rijksmuseum and Stedelijk Museum.  For a casual afternoon, lounge around Vondelpark during the day, and indulge in gastronomic delights at the classy indoor food market Foodhallen. Thrill-seekers will not want to miss riding Europe's Highest Swing at the A'DAM Toren's Lookout.
For millennials who want to indulge in Amsterdam's nightlife, check out Leidseplein, the center of Amsterdam's nightlife, Reguliersdwarsstraat, a street lined with gay-friendly bars and clubs, East, where the trendy 20-somethings can be found, and West, where you'll want to be when you want to party with just the locals.
And of course, for the romantics, don't forget to take a gondola ride around Amsterdam's canals.
A fun-filled vacation here will cost you around USD 146 per day (including USD 90 for accommodations, USD 29 for food, and USD 25 for transportation).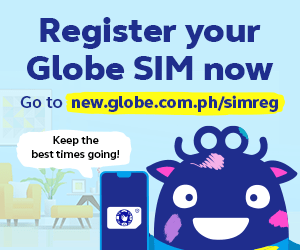 Ibiza
Beach bums and partygoers get the best of both worlds in the cool and vibrant island of Ibiza. It's paradise for the biggest international stars, music icons, businessmen, and more who are in need of a getaway, and you'll definitely find your own taste of heaven in its sandy shores and clubs.
Go shopping at the famous Hippy Markets. Visit the Las Salinas Salt Flats especially during the sunset. Spend your entire stay going to the multitude of beaches that surround Ibiza, such as Talamanca, Playa d'en Bossa, Formentera, and more! And, of course, party away at all the beach clubs you can find!
You'll most likely spend USD 490 a day on average(including USD 378 for accommodations, USD 70 for food, and USD 29 for transportation), but every dollar you spend will definitely be worth it.
Bahamas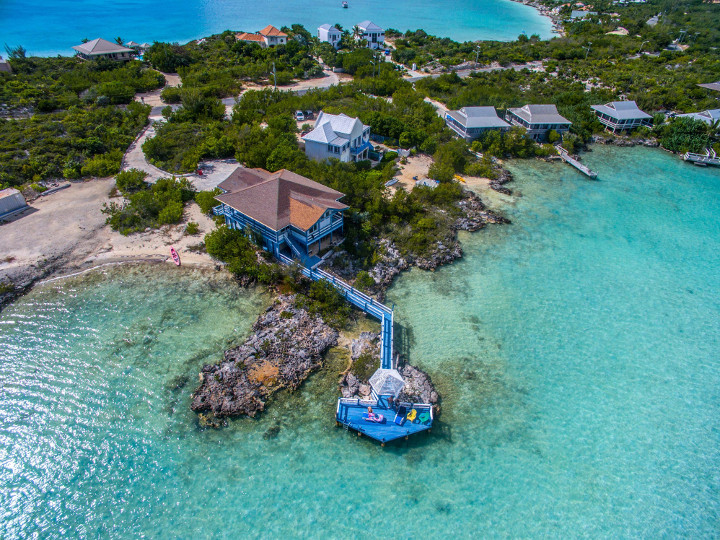 If you're in dire need of an ultimate luxurious getaway soon for a much-needed recharge, the Bahamas should be at the top of your list. It's an oasis which holds the clearest water on the planet and is the perfect vacay spot for the eco-traveler.
Visit the various beaches of Bahamas, particularly the well-known Pink Sands Beach, and partake in all the thrilling watersports you can do, like kiteboarding, bonefishing, and even wild dolphin and shark encounters. Relax in the 12-acre botanical Garden of the Groves or go on an adventurous excursion through Lucayan National Park. Head to all the diving spots too like the one in Bimini Road.
Expect to spend at least USD 124 a day(including USD 63 for accommodations, USD 38 for food, and USD 20 for transportation).