Iceland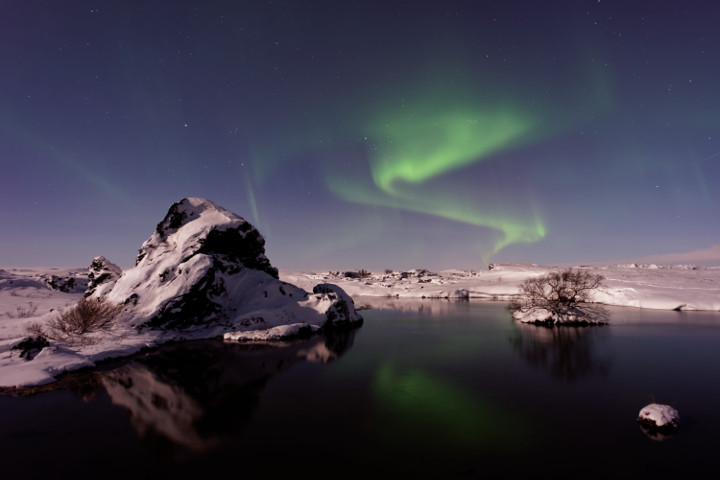 Has catching the Northern Lights always been part of your bucket list? Check that item off when you take a trip to Iceland, a country defined by its volcanoes, geysers, hot springs and lava fields which provide you with that beautifully curated Instagram travel feed you've always wanted.
Adventure seekers should check out Cave Víðgelmir, a lava tube in the Hallmundarhraun lava field, and Into the Glacier, the world's largest man-made ice tunnel. Try kayaking in the Eastfjords as well, and indulge in a hot spring bath at the world famous geothermal pool, Blue Lagoon. Don't forget to drive around the Golden Circle.
There's a lot to do in this Land of Fire and Ice which makes the daily average travel cost of USD 268(including USD 111 for accommodations, USD 13 for food, and USD 129 for transportation)definitely worth it.
Seychelles
Seychelles has never been a top-of-mind destination for a relaxing getaway, but it should be. Everything about it makes it a tropical dream-come-true, from its crystal blue waters, lush nature and quiet surroundings. It's no wonder why it's been branded as one of the most beautiful islands in the world, but it's a tourist spot that can only be visited by those who are unafraid to get in touch with Mother Nature.
Soak up some sun at the different beaches, like Anse Lazio, Anse Volbert, and Anse Source d'Argent. Hike through the world heritage site of Vallée de Mai and have brief encounters with the island's diverse wildlife. Wander around Seychelles National Botanic Garden, and go shopping at the food markets of Victoria. Go diving at the many diving spots in Seychelles too, and swim with the whale sharks.For a taste of local nightlife, head to Katiolo Night Club.
A vacation here will cost you only around USD 92a day(including USD 75 for accommodations and USD 17 for food).
Switzerland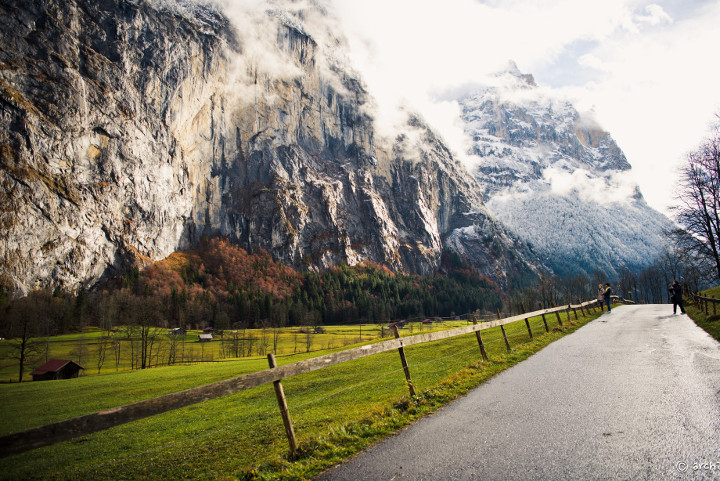 Switzerland is definitely one of the most beautiful places in the world. You'll fall in love with its environment, its people, and everything it has to offer for a truly magical stay.
Not to be missed are the picturesque Lauterbrunnen Valley, the scenic shores of Lake Geneva, the historically and culturally rich town of Bern, and the Swiss National Park. St. Moritz is also a must-visit mountain destination whether you come in the summer or during the winter. Catch a boat ride to the Rhine Falls at Schaffhausen too which is the largest falls in Central Europe. A hike up the Swiss Alps is also a bucket list item you'd want to check off your list too!
A trip to this country will cost you around USD 178a day(including USD 106 for accommodations, USD 42 for food, and USD 17 for transportation).
New Zealand
New Zealand possesses such great allure to people because of its stress-free lifestyle and peaceful environment. No one could be able to deny themselves the luxury of visiting or residing in New Zealand, especially with its vast green terrain, low crime rates, and easy living. Despite these, New Zealand offers a number of activities perfect for adrenaline junkies year-round.
Go on a day hike to the Tongariro Crossing, through mountain slopes, vast valleys and breathtaking volcanic lakes. Try Zorbing in Rotorura. Go bungee jumping in Queenstown—the place where bungee jumping was "invented"—or skydive 16,500 feet off the ground at Abel Tasman. Don't forget to cruise along Milford Sound, the 8th wonder of the world.
For a truly unique experience, try trekking the Fox Glacier or go stargazing to see why New Zealand's dark night skies are one of its best qualities.
A stay here will roughly cost you USD 125 a day (including USD 77 for accommodations, USD 21 for food, and USD 16 for transportation).
No need to worry about getting the money you need to check these destinations right off your bucket list! With the RCBC Bankard, you can fly off to these dream locations without any worries.
With your choice of RCBC Bankard, such as the Platinum Mastercard, Visa Infinite Card, or the World Mastercard, you can enjoy a variety of perks including: up to PHP 1 Million free travel insurance, free access to Miascor and Skyview airport lounges, 0% installment for purchases abroad, and non-expiring & no-cap rewards points, airmiles, or cash rebates.
For more information, visit www.RCBCBankard.com.