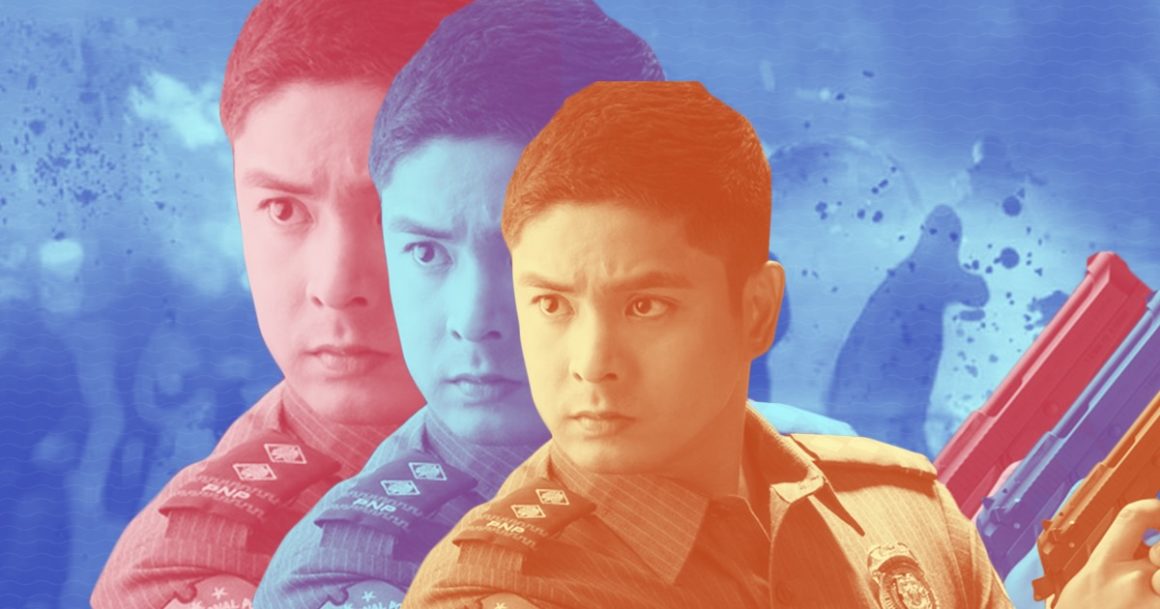 First airing in September of 2015, the wildly popular FPJ's Ang Probinsyano, a soap on ABS-CBN helmed by Coco Martin, has been trucking on for over three years, an aberration in today's modern TV landscape where most programs never last longer than a year. With a show that lasts that long, there are bound to be massive changes in direction over time, and Ang Probinsyano is clearly no exception. Unfortunately, the last people we expected to notice this change did just that.
Because fighting drugs and communism is just way too hard to do, the PNP and the DILG recently took it upon themselves to unironically take the long-running Coco Martin-starrer to task for how it portrays the police in its series. Y'know, its fictional series. The one that is not real. The one that features a treacherous vice president who got into power by assassinating the president (but it's a lot more complicated than that)? Yeah, that one.
Anyways, to put things into perspective, here now is a fairly interesting timeline that illustrates the you-can't-make-this-stuff-up context surrounding this latest dust-up between the government and another one of the things it really shouldn't be prioritizing. Like, at all.
21 July, 2016: Then PNP Chief "Bato" Dela Rosa meets Coco Martin
Less than a year in, nobody could have predicted that Ang Probinsyano would end up drawing comparisons to Senator Enrile in terms of longevity. But in 2016, it was clear that the then-PNP Chief Bato Dela Rosa felt the TV show was portraying the PNP in a good light, and was even starstruck by the show's lead star. Not a bad endorsement for the show, all things considered.
17 January, 2017: The abduction and murder of Jee Ick Joo by policemen is exposed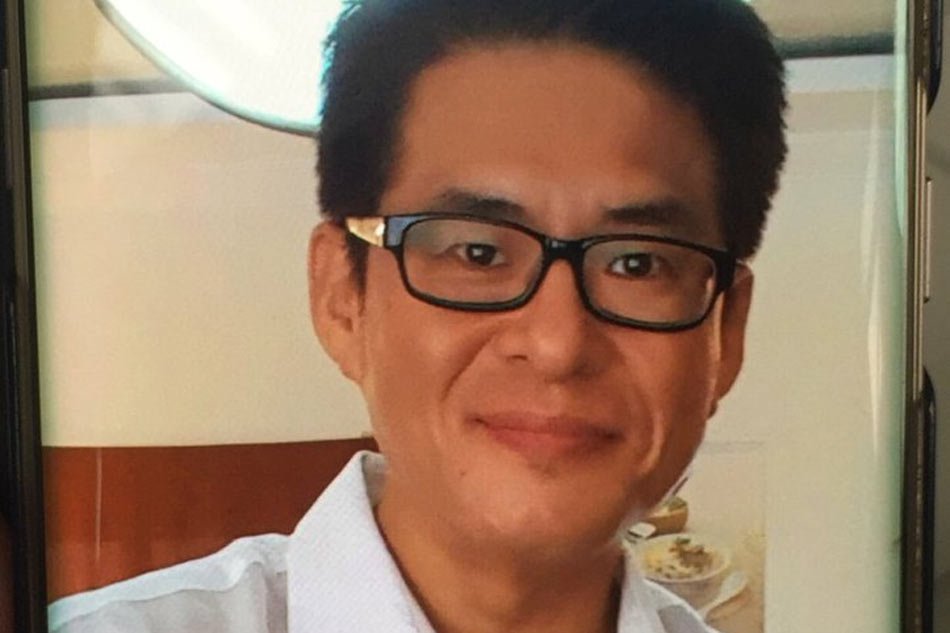 Allegedly happening in October of 2016, a report came out that detailed how a Korean businessman was strangled to death by policemen in an extortion scheme gone wrong. Worse, they carried this heinous crime out in Camp Crame, y'know, the main headquarters of the PNP.
Imagine the main fire station of your town catching fire and burning down with not a single fireman in sight doing a damned thing about it. That's not even close to how insane this is.
Meanwhile, Don Emilio, the crime boss played by Eddie Garcia, was finally taken down by Cardo Dalisay around this time in Ang Probinsyano. So y'know, this cop was doing pretty good.
30 January, 2017: President Duterte says cops are "corrupt to the core."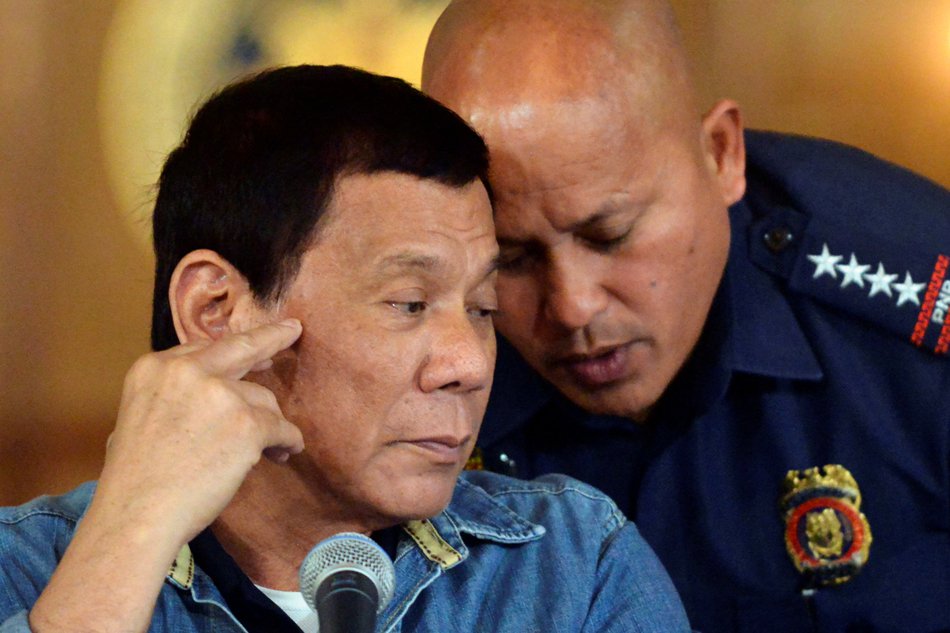 Less than two weeks after the Jee Ick Joo incident came to light, the president castigated the police force, going as far as to say that nearly 40 percent of the police force are engaged in illegal activities.
At no point does he do anything about his police chief, who let all of this happen right under his nose despite a billions-strong intelligence fund that seems to know every little thing the Liberal Party is plotting. All five of them.
Meanwhile, the hype over the theme song of the show, "Huwag Ka Nang Umiyak," as performed by Gary Valenciano, just recently died down after becoming a meme towards the end of 2016.
12 October, 2017: PNP suspends "Tokhang" operations over massive accusations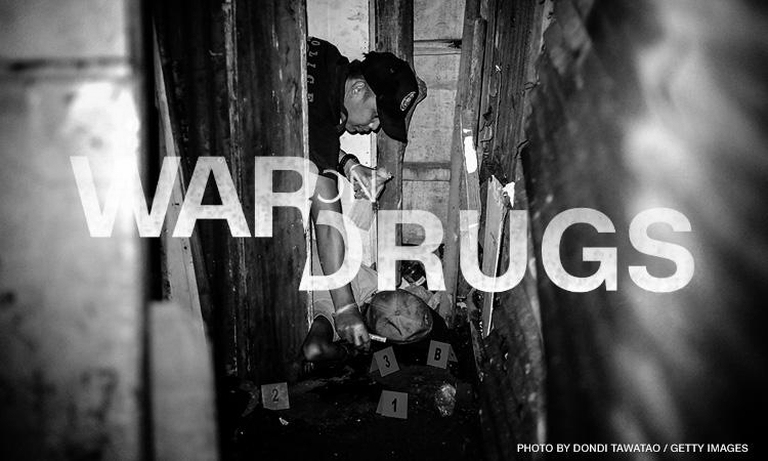 After suspending the campaign shortly after January and re-implementing it in May, the PNP once again suspended their "Tokhang" operations because of suspicions of corruption and accusations of human rights violations.
In the meantime, Cardo Dalisay re-enters the police force after retirement after the death of his second wife, Aurora, played by indie darling Mercedes Cabral. This time around, he tries to take down a terrorist group after a short stint as a vigilante, and even tries to do this by infiltrating their ranks.
28 October, 2018: A cop allegedly rapes the 15-year old daughter of a drug suspect
Inarestong pulis na isinasangkot sa panggagahasa umano sa 15 anyos na dalagita sa Maynila, iniharap kay NCRPO Dir. Guillermo Eleazar | via @dzmmPatrol44 pic.twitter.com/nerDCtGXVV

— DZMM TeleRadyo (@DZMMTeleRadyo) October 28, 2018
Alleged to have raped the minor daughter of a drug suspect, the rookie police said "di na bago 'to sir." Whether he was talking about suspects alleging rape on arresting officers or arresting officers indulging themselves on suspects and their family members did not matter.
Meanwhile, Cardo and the rest of Vendetta convinced President Hidalgo, who is presumed dead and has been replaced by the Vice President Cabrera in his absence, to also join Vendetta. This is the functional equivalent of President Duterte realizing how crappy the PNP is and turning to the NPA for help. We're pretty sure none of this happened in the 1997 film of the same name.
16 November, 2018: PNP complains about "Ang Probinsyano" besmirching their reputation.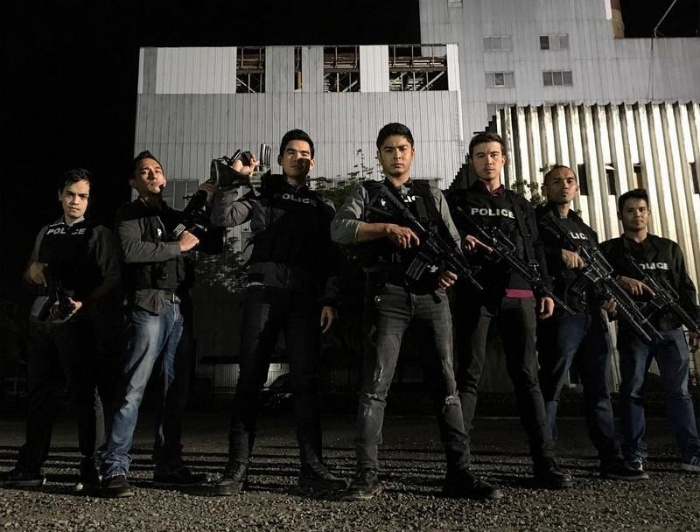 Newly-minted PNP chief Albayalde takes time out from fighting the war on drugs, criminality, and communism to wonder aloud why Ang Probinsyano has been painting the PNP in such a bad light lately. Mulling charges, the DILG even jumps into the fray days later, demanding the producers explain why this is happening. The PNP end up withholding support for the TV program, promising to deny them of resources and personnel who could help make their show look more authentic.
Former PNP Chief Bato even wondered why Ang Probinsyano's plot changed, because apparently, a show running on the air for well over three years has no right changing things up between seasons to keep things interesting. FPJ's daughter, Senator Grace Poe, defends this show and by extension her dad's legacy because of course she would.
Meanwhile, we're still wondering if Paloma would ever make a comeback on the show. And why did they have to replace "Huwag Ka Nang Umiyak?" This stuff never happened to Mara Clara, okay?
17 November, 2018: Policeman shoots and kills another policeman in Taguig Camp.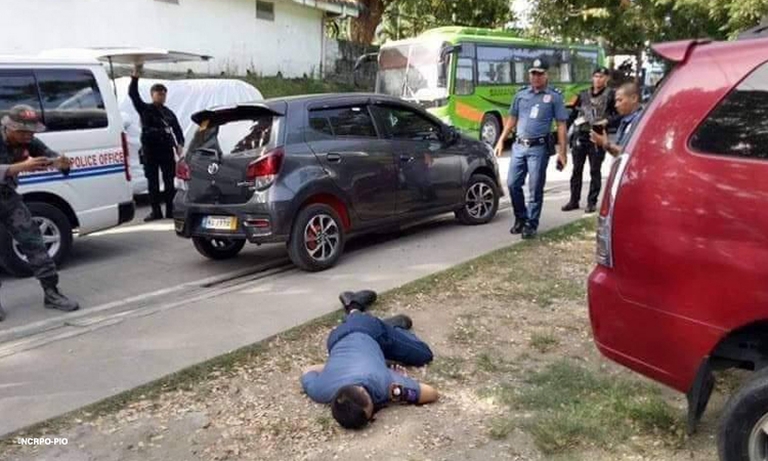 You can't make this shit up, guys. You just can't. Just a day after saying "hey, that TV show is making us cops look bad!"
And on this day, Ang Probinsyano doesn't even air because it's a Saturday. So yeah.
26 November, 2018: Ang Probinsyano signs an agreement with PNP.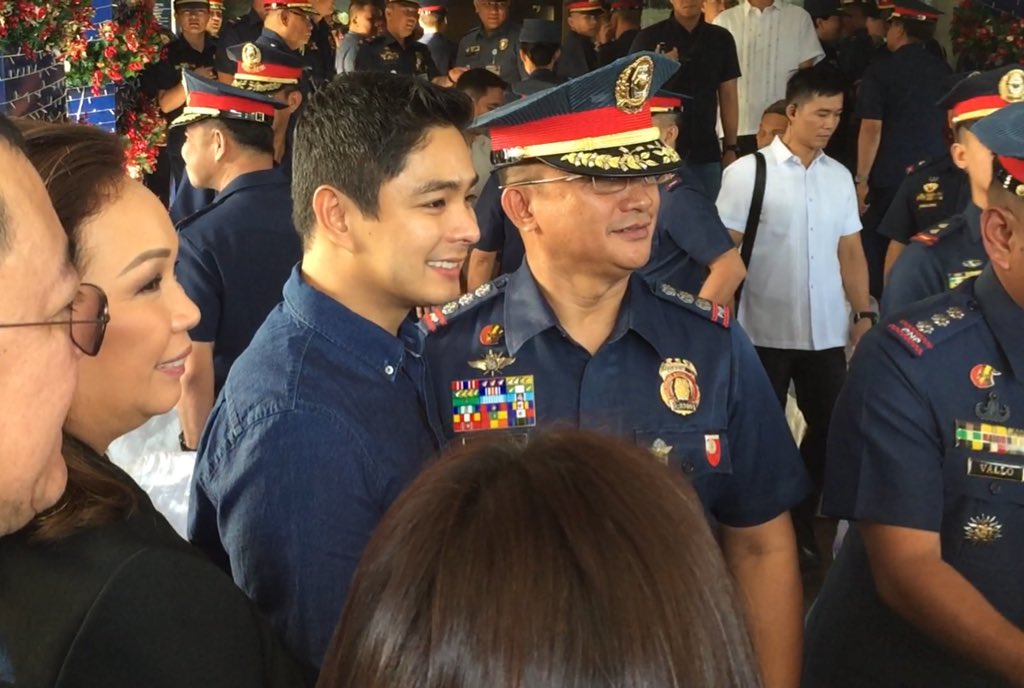 So because we'd rather censor our programming than, heaven forbid, let them be as creative or uncreative as they want to be (looking at you, Victor Magtanggol finale on a basketball court), the PNP and Ang Probinsyano sign an agreement for the latter to be provided resources by the former if the program stopped maligning cops. This, after a dialogue with DILG on November 22 which was supposedly a guarantee that no such censorship would happen. All's well that ends well for the PNP, then! We think.
Meanwhile, there's currently no word if Vice President Leni Robredo has plans of taking legal action against Ang Probinsyano for painting Vice Presidents in a very bad light. Vice Presidents on the show are, like, 100% corrupt and 100% played by perennial bad guy Edu Manzano, y'know. Not very flattering at all.
What do you make of the whole issue? Tell us below!