8 Things I Still Don't Understand About the Xian Lim Debacle
Feb 27, 2015 &nbsp • &nbsp Kel Fabie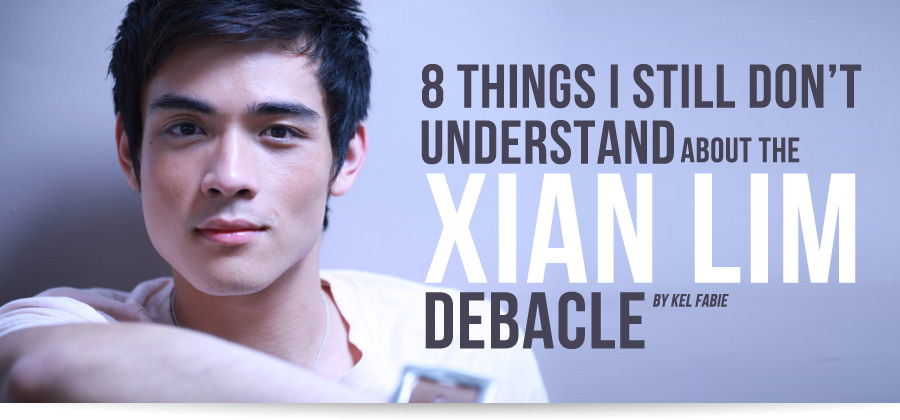 Recently, there have been a spate of controversies involving Kim Chiu's current reel-life and supposedly real-life loveteam partner, Xian Lim. For starters, an issue that happened over a year ago, where Xian poked fun at a Kim Chiu lookalike, still haunts him to this very day. This was then compounded by a more recent event where Xian Lim supposedly spoke ill of Albay by refusing to wear a shirt promoting the place.
I don't get it. I really don't. So maybe the more avid showbiz followers can help me out in the comments when I ask…
8. Why can't Xian Lim poke fun at Kim's lookalike?
Let me understand this for a moment: it's okay for Vic Sotto, or Joey De Leon, or Willie Revillame to poke fun at nearly anyone on their shows, but the minute Xian Lim does it once, he gets crucified over it? Why?!?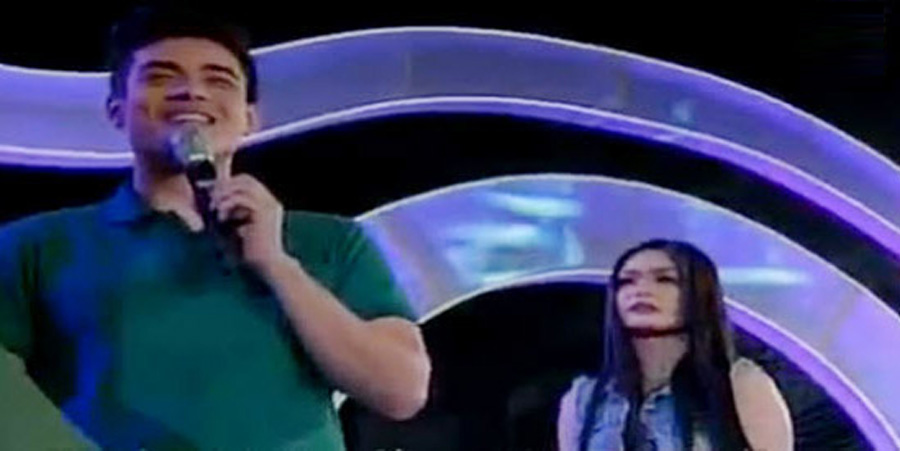 People have made more insensitive jokes and more painful insults, and it isn't like Bea Binene is a particularly ugly actress to be compared to, which, in reality, Kim Chiu's so-called lookalike definitely resembled more. It wasn't an insult: it was a witty, off-the-cuff observation, and for some reason, Kim's lookalike had no idea how to take it in the middle of a gag show. Why would people even wonder if Xian was just joking when he's smack dab in the middle of "Banana Nite," which is unequivocally a comedy program mixed with some variety elements?
7. Why is the reaction so violent?
In both events, the fandom came crashing down on Xian as if he murdered a bunch of puppies and promised to shoot Santino in the back. I'm not going to try to compare other celebrities who have done much worse and gotten away with it *cough*KrisAquino*cough*, but come on! The reactions to Xian are pretty extreme, aren't they?
Not pictured: a rational discussion about Xian Lim and his "offense."
6. Why are people making up conspiracy theories?
Occam's razor is a problem-solving principle that says the one with the simplest answer is often the correct one, yet when it comes to Xian Lim, people seem to go through convoluted lengths to really paint him in a bad light.
First, instead of just assuming he was making a joke, they went straight to malicious intent with the whole Kim Chiu lookalike issue. Second, when he refused to wear a shirt because it was going to violate his endorsement deal of a different shirt brand, they assumed he was doing it because "he didn't want to promote Albay." In both of these cases, the reasons why he did what he did were clearer than day, yet people seem to want to hate on the guy. Why?

(Editor's Note: Here's our guess why.)
Let's reserve these hare-brained conspiracy theories for the government.
5. Bakit pumatol si Governor Salceda?!?
There's no better way to phrase the question but in Tagalog, really. Here's one of the more prominent politicians in the country, and he decides to involve himself in what amounts to little more than cheap grandstanding and ultimately a he-said she-said affair.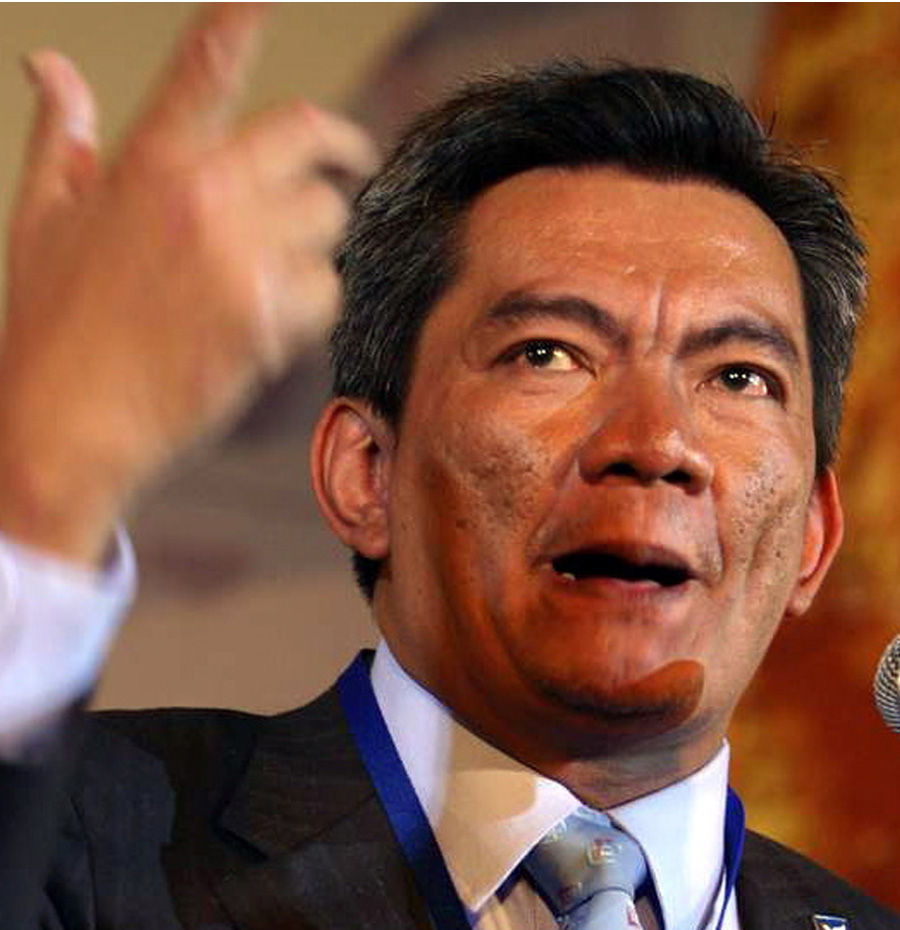 This is every bit as petty as that time Mayor Duterte declared Ramon Bautista "persona non grata" over Monra's hipon joke. If you're going to decry Monra's joke as "sexism," maybe you shouldn't be defending your wife-beating cops.
4. Penance? Huh?
Do you remember what the government did after ABC apologized for the infamous Desperate Housewives Episode where Teri Hatcher's character poked fun at the Philippine medical industry?
Yes, that's right. They demanded fan fiction from the writers: they wanted an episode where Teri Hatcher would sing the praises of the doctors in the Philippines because "she heard" that they were the best.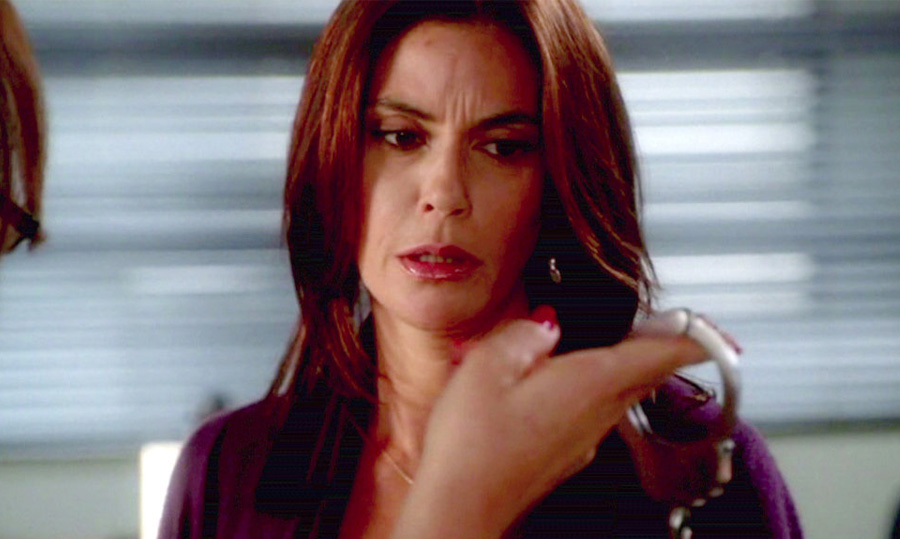 Guess what? Albay wants Xian Lim to do pretty much the same thing. Apparently, an apology for what was clearly a miscommunication isn't enough. Let's point it out again: Xian categorically denies ever saying "I'm not here to promote Albay," and plainly misunderstood that being handed the shirt meant he was supposed to wear it.
3. Does refusing to "promote" Albay even make any sense to do?
Please explain to me on what planet it would make even a lick of sense for Xian to do what he allegedly did. This was pure conjecture and a game of "telephone" played horribly wrong. He didn't put on the shirt, but he explained why. Considering how he has the shirt on him based on his willingness to wear it once he clears up his endorsement issue, then it probably isn't true that he gave back the shirt, either.

It just defies all common sense and logic. You have to jump through some awfully elaborate hoops to find offense in what he did, but somehow, Governor Salceda managed to do just that – and he wasn't even there to witness these allegations. Especially since by virtue of visiting there and meeting the fans, sans this mishap, he is, by default, promoting Albay. You know who's actively giving Albay a bad name, though? Their petty governor.
2. Why are Xian's fans making this worse?
I'm sure Xian's fans will defend him to the ends of the earth, but…
The nerve ng abnormal na mukhang piranhang fez ni salceda ….sino ka para mgdemand kay Xian Lim. Putang Ina Mo Salceda pakamatay ka na

— dolores reyes (@doloresreyes5) February 22, 2015
This.
"@leobukas: XIAN, GAMIT NA GAMIT! sa kolum ko. Read nyo sa http://t.co/bHMNrRcP9s @XianLimm" Big Check! We Support XianLim — Mariel Balba_Team_FX (@iamsweetyel) February 23, 2015
Is.
We Support XianLim IKAW AT YANG CHEAP MO NA LIAR ANG SUMIRA SA ALBAY DI SI XIAN

— KimXi si ako (@teret60) February 23, 2015
Not.
MAKAPAL Minsan Libro Madalas Mukha Ni Gov.Salceda HAHAHA XD :P We Support XianLim — KimXian (@ShielaMazo) February 23, 2015
Helping.
1. How is it his mom's fault?!?
Let's pretend for a minute that every accusation about Xian Lim were true. Let's pretend he really said he wasn't there to promote Albay. Let's pretend he really meant to hurt the Kim Chiu lookalike's feelings.
How does that, in any way, justify this?
@XianLimm bakla! Cgurado bastos din nanay mo me pinagmanahan ka.

— renjworks (@renjworks) February 25, 2015
Classy!
Let's set aside the homophobic slur (a Pinoy trademark, no doubt!) for a moment and focus on the fact that people are bringing up the fact that Xian Lim's mom is a single mom because this supposedly explains why Xian behaves the way he allegedly does. What kind of hypocrisy is this?
We live in a country where religious leaders insist that contraception is evil, moreso is abortion, yet here is someone who raised her son on her own, and she's still judged over it? If anyone thought for a minute that making jokes about Bea Binene was in any way comparable to this, then something has to be really wrong with them.
I am not a Xian Lim fan. I haven't seen a single movie of his. But surely, this flak he's getting is just blown way out of proportion, and his mom certainly doesn't deserve to be dragged into it, either.