It's sweldo day, the GoT ending was awesome and Uber is back! What a week, huh?? Here are more good vibes coming your way with this week's Yay Wednesday!
We all know what Zark's just did
Here's how MMDA responded
🍔🍔🍔 #mmda pic.twitter.com/tXlmPfvw7k

— Bianca (@thebianxx) August 29, 2017
And here's how they affected Angel's Burger:
Disloyal Salad
Let's take a break from all the Disloyal Man memes.
Ok, now let's enjoy the best one:
im deleting twitter off everyone's phone pic.twitter.com/o4DwehXKcB

— alan (@charli_boys) August 27, 2017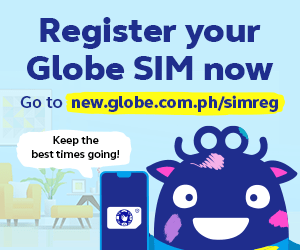 McGregor X Mayweather
Wish I could jump into the ring tonight and ask Mayweather and McGregor what they think about Millie Bobby Brown.

— billy eichner (@billyeichner) August 27, 2017
Who you guys got tonight? Conor McGregor or Floyd Mayweather? pic.twitter.com/v5tISYkJ8S

— Fashionable KiIIas (@fashionkiIIas) August 26, 2017
WARNING: This photo might cause sadness
Wala nang mas sasakit pa sa natapon na Jolly spaghetti 😢 #SadStory pic.twitter.com/TDJFHrxHO0

— Josh 🙏 (@joshaniv) August 26, 2017
"Ang love parang Rico, minsan Blanco, minsan Puno, pero di mo alam, Yan na pala." pic.twitter.com/VPKSDVLhMA

— Kix Suarez (@kixsuarez) August 26, 2017
Tangi-NEMO!
i was. at the museum in the aquarium part and domeone airdropped this to my phoen i pic.twitter.com/voRTU2Nx6g

— gianna (@doubtou) August 26, 2017
This long distance relationship is the definition of #CoupleGoals
my dad went to dubai not knowing how to cook so mom stays up almost every night to teach him new meals step by step huhu pic.twitter.com/jF5DRA3B7f

— gaby (@gabrielaseuss) August 26, 2017
*cries a bit inside*
And of course, Taylor "Still the bitter-est woman on earth" Swift
The song may be bad, but these reaction tweets aren't
I'm sorry, the old Taylor can't come to the phone right now. Naglalaba

— emilio puki (@hjoldr) August 25, 2017
Interrupting your regularly scheduled programming to say this New Taylor feels like when Tobey Maguire in Spider-Man 3 got Edgy

— Kendra W✨ (@kendrawcandraw) August 25, 2017
I feel like @taylorswift13 is going thru the same things that robin sparkles did when she became robin daggers #LookWhatYouMadeMeDo pic.twitter.com/Fs95W3XHob

— Sam Holman (@sammholman) August 25, 2017
i'm sorry the old taylor can't come to the phone right now, naakcdente p cya nid p0 50k dalin nyo n lng p0 d2 sa am0ng r0driguez med centr

— joe (@shogunates) August 25, 2017
oh my god send this to every person you have ever met in your entire life
pic.twitter.com/3KTfXCAYOo

— Garrett Green (@garrettgreen) August 25, 2017
What's on your list? Share them with us below!