Heartwarming videos and photos of community pantries nationwide flooded social media this week. That in itself is probably the best news we've heard since New Year's. After all, there's nothing like showing community love and solidarity in the middle of a pandemic to spur everyone to keep going. But just to brighten your day a little bit more, take a look at more amusing things we've seen in our timelines.
"Community Pantry Sisters" spawn memes on social media
You might have heard of a group of six women dubbed by the internet as the "Community Pantry Sisters." They went viral on social media for cleaning out an entire community pantry in Pasig — including two trays of eggs. When the organizer called them out, the women explained they were going to distribute it to their barangays.
But regardless of who they took the goods for, the action did not sit well with netizens. They quickly became the subject of many (hilarious) memes:
Attack on Tita Season 1 now streaming.
Not sure if this blockbuster had a good ending.
SamSan Tech?! You're better than this!
Legend says she's still looking for eggs to this day.
How many leche flans is she planning on making?
Pantry Sisters, coming to a community pantry near you.
Jokes aside, remember to be mindful of others also in need whenever you get food from any community pantry. Take the movement's slogan to heart: "Mag-bigay ayon sa kakayahan, kumuha batay sa pangangailangan."
Pet Food, Books, Medical Supplies: These Community Pantries Go Beyond the Basics
Pet Food, Books, Medical Supplies: These Community Pantries Go Beyond the Basics
Kyzia Maramara | Apr 20, 2021
This is not a drill: There's going to be a BTS Meal at McDo

ARMYs all over the world were ecstatic after Mcdonald's announced its collab with worldwide superstars BTS. Filo ARMYs, get ready, the one-of-a-kind menu "tour" will arrive on our shores on June 18, 2021. You get to enjoy the band's signature order at participating restaurants nationwide.
The BTS Meal includes a 10-piece Chicken McNuggets, medium World Famous Fries, medium Coca-Cola, and Sweet Chili and Cajun dipping sauces inspired by popular recipes from McDonald's South Korea.
Mark your calendars for June 18 — just in time for the BTS Festa season too! keep an eye out on McDonald's social channels on Facebook, Twitter, Instagram for more updates.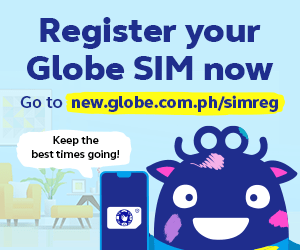 Dingdong Dantes launched his tech-solutions start-up
View this post on Instagram
Dingdong PH was finally launched earlier this week. The web- and app-based initiative provides support for local businesses through its three offers: delivery, eCommerce, and marketplace. Depending on what they need, merchants get a dedicated fleet of trained riders, an online marketplace, and even general business training. You can register to be a merchant or a rider by heading on to Dingdong PH's official website.
Tatay Elmer gives back
Yes, we're keeping the heartwarming news coming. Tatay Elmer was spotted manning a community pantry and helping distribute free goods. You'll remember him as one of the 'Piston 6' jeepney drivers detained last year after they protested the loss of their livelihood.
Facebook user Lean Porquia shared on social media what Tatay Elmer said: "Noong mangailangan ako, napakaraming tumulong at nagbigay. Panahon namin ngayon para tumulong at magbigay dahil napakarami pa ring nangangailangan."
Apple event 2021: iPhone, iPad Pro, and more

ICYMI, Apple just announced new gadgets and feature upgrades. There's a redesigned iMac with a supercharged M1 chip perfect for remote working, a 5G iPhone 12 with a purple finish, and iPad Pro that's also powered with an M1 chip.
The company also launched AirTags which will help you find your items through the Find My app. Lastly, there's a new version of the Apple TV 4K, it uses an A12 bionic chip and is partnered with an all-new Apple TV Remote.
Purple iPhone, Multi-Colored iMacs, and More: All the New Drops from the Latest Apple Event
Purple iPhone, Multi-Colored iMacs, and More: All the New Drops from the Latest Apple Event
Meryl Medel | Apr 21, 2021
Love, Death & Robots Volume 2 on Netflix soon
Mark your calendars for May 14, the much-awaited second season of Love, Death & Robots will land on Netflix then. The sci-fi anthology fiction series dropped the official trailer just this week and it's as dark and funny as we remembered.
Volume 2 will have eight episodes that will include "naked giants, Christmas demons, and robots-gone-wild." It will have the same, if not better, level of animation. As a bonus, the streaming giant also revealed that the series is already green-lit for a third season. Official dates are yet to be announced.
Shang-Chi and the Legend of the Ten Rings drops its first trailer
Asian representation! Marvel's master of martial arts is finally getting his big-screen debut this year. Shang-Chi and the Legend of the Ten Rings take us into the world of the Ten Rings organization. Shang-Chi (Simu Liu, Kim's Convenience) is a trained martial arts assassin who sought to escape the thug life by going to San Francisco. Of course, life doesn't always pan out the way we planned.
The official trailer already showed some intense martial arts fight scenes — the kind that Mulan should've had — and featured Kpop idol Jackson Wang's vocals on the background track.
Whoever said that you could only RECEIVE presents on your birthday? Today, I'm giving you your VERY FIRST LOOK at the teaser poster for @ShangChi and the Legend of the Ten Rings!!

Coming to theatres September 3rd (trailer drops in a few weeks).

WE'RE ALMOST THERE, PEOPLE!!!! pic.twitter.com/Kzgkg8djeQ

— Simu Liu (@SimuLiu) April 19, 2021
Shang-Chi is pretty exciting since it's the first Marvel Asian superhero we're going to get. Plus, have you seen that tight costume? The move will debut in theaters only starting Sept. 3, 2021.
Downton Abbey gets a sequel
We're thrilled to announce that Julian Fellowes and the entire Downton cast are back for #DowntonAbbey2, with Hugh Dancy, Laura Haddock, Nathalie Baye and Dominic West joining! See the film in theaters this Christmas. pic.twitter.com/DkEfo8ODzm

— Focus Features (@FocusFeatures) April 19, 2021
Plunge into the world of British high society again as Downton Abbey gets a sequel film to premiere on Dec. 22, 2021. Focus Features announced that the entire cast will be back including Maggie Smith, Hugh Bonneville, and Michelle Dockery. The original series ended in 2016 while the first Downton movie premiered in 2019 and earned more than $194 million.
Check us out on Facebook and Instagram and be the first to know about the latest news and coolest trends!