Ugh, it's the rainy season once again. The weather sucks, taxi fares are too high, Pacquiao lost (if anyone out there cares), and it just really a sucky, sucky week in general. To lift your feels up, here's this week's Yay Wednesday! Get get aw!!
Here's Jake Zyrus covering a Charice Pempengco song. Yep.
Jake Zyrus covers Pyramid by Charice

Posted by Jake Zyrus on Monday, July 3, 2017
Well, they ARE different people!
Proud of you, Jake and Charice!
Such a powerful statement. pic.twitter.com/3uvkz7Gf11

— Jai Cabajar-dashian (@jaicabajar) July 1, 2017
STOP WHAT YOU'RE DOING. SONG JOONG KI AND SONG HYE KYO ARE GETTING MARRIED.
Apparently, they've been together since their shooting of DOTS. Galing magtago! Congrats to the super beautiful couple!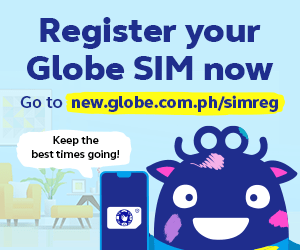 So there's a Bok Chicken in the PH
It's called Bok Chicken LU and their menu looks pretty swaaaaaag.
They're located in Salanga Bldg., Mabini street, Catbangen, San Fernando, La Union 2500 and here's their FB page.
This ate tindera showing the perfect work-life balance
DESPA-BILI, TEH!
This masturbating skeleton from Pompeii gone viral for the hard reasons
Masturbating man, Pompeii, 79 CE pic.twitter.com/EPA2b17Vmd

— Persian Rose (@PersianRose1) July 2, 2017
At least he held his loved one until the end.
Look at the comments and grab some popcorn
#CNNPHAsks: Navigation app Waze is looking to help Filipino drivers cope with the Anti-Distracted Driving Act. We want to hear from you. Comment your answer below. cnn.ph/2tgRZeh

Posted by CNN Philippines on Monday, July 3, 2017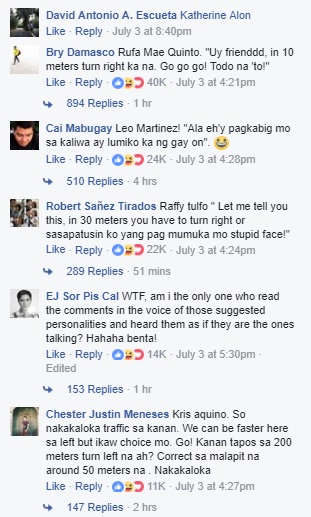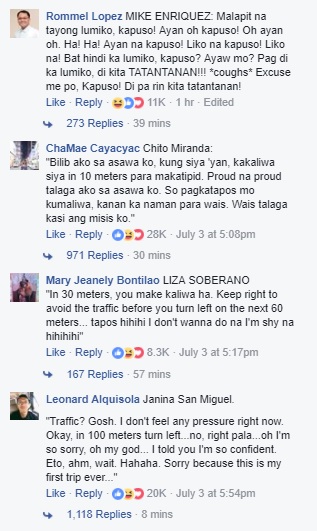 Of course, we've (ehem) had some ideas since last year. 
This reunion we've been waiting for SO. LONG.
Ito ba ang hinihintay nyo ang SexBomb reunion?!! Aw!! pic.twitter.com/gkMKnA5bLu

— Rochelle pangilinan (@I_am_ROC08) July 1, 2017
Spice Girls who?!?
So you already probably know about the creepiest thing this week…
What can you say about this guy wooing Erich Gonzales by inviting her to a coffee date using a billboard? Is he for real or just using Erich as a business strategy? Your thoughts, Kapamilya?

***Wanderer***

Posted by Kapamilyalogy on Monday, July 3, 2017
And the internet responded with different perspectives (well, almost everyone said it was creepy… because it is… and manipulative… and super pa-epal…), but here are our fave ones:
Naayos ko na po 'yung billboard design ni kuya featuring stupid_love_&_kabet_by_kat_galang.mp3 pic.twitter.com/mfvIvJnxd6

— ️ (@raphaelmiguel) July 3, 2017
Did we miss anything? Share with us your finds below!