Yay Wednesday!:
I Can't Even Edition

By 8List
Mondays are consistently a b*tch, and Wednesdays are their not-too-distant cousin—doling out cruel and unusual punishment in the form of marooning you in the middle of the work week with only the faint glimmer of hope that is the weekend.
They don't call it Hump Day for nothing, so lace up your boots and get ready to get it the hell over with. Here's your weekly dose of cute things to help you get by.
8. Studio Ghibli's commercial for Kumamoto agriculture
Studio Ghibli does it again! But instead of a full-length feature full of magical beings and fantastic adventure, they deliver in the form of a new advertisement for the agriculture sector of Japan's Kumamoto division. Under the direction of Ghibli artists Koji Aritomi (known for his work on Princess Mononoke, Whisper of the Heart and Ocean Waves to name a few), the commercial sports a different look from the standard we've come to expect. It depicts a regular day at a family-run restaurant, features mouth-watering dishes and succeeds in showcasing the division's booming agriculture sector.
7. Hot dog spirit animal
The fact that one of the girls I assist for came to princess day as a hotdog made my week pic.twitter.com/nqoojHXf7W

— Sarah Nativi (@sarahnicole103) May 10, 2016
It was Princess Week at five-year-old Ainsley's dance school, and instead of wearing a colourful and sequined dress like the rest of her classmates, Ainsley decided to do what we all secretly wish we could and dressed as a hotdog. Her teacher, Sarah Nativi, said that, "She wore a princess costume underneath it and said she was a princess on the inside!"
Girl, you're more than a princess, you're our spirit animal.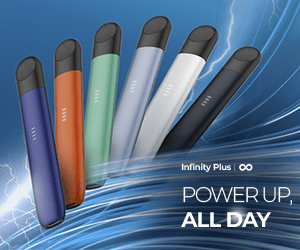 6. Drive-by hug
This boy stops to love on a neighbor's dog and then runs away like he's not sure if he should be there.FP Edit: They found the boy's mom and let her know that he was more than welcome to come play any time he wanted. He and Dutchess have since had much longer visits!
Thank you, guy who invented the CCTV. If it weren't for you, we would have missed this precious moment of a little boy that couldn't help but get off his bike and hug his neighbor's dog.
All together now: D'AWW!
5. MMDA shakes their groove thang
Apparently dance is a part of the training to become an MMDA officer. Check these two out as they shake what their momma gave them to promote the #MMShakeDrill on June 22, 2016. Talk about creative marketing.
While the video is hilarious and quickly gaining traction, we can't wait for James Deakin and the folks at Top Gear to get down and take on the MMShake Dance Challenge.