The Weirdest Beauty Trends
to Ever Appear on
the Face of the Earth

By 8List

The beauty industry is crazy and quick! One day snail creams are all the rage, then, before you know it, bull semen is the latest beauty potion. Sure, mind-controlled tail attachments, rainbow beards or dyed armpit hair can be considered strange by some people, but these 8 beauty trends are on the most extreme end of the "avant garde" spectrum. They're the perfect proof of why aliens want nothing to do with us.
8. F-cup cookie:

For those who want their lowland hills to turn into mountains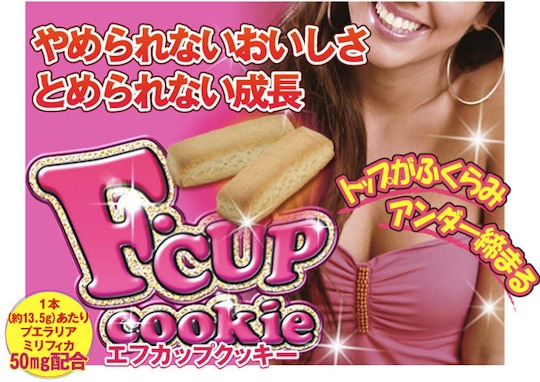 What it is: From the land of all that is WTF aka Japan, the F Cup cookie is for people who believe that two cookies a day will give their lady lumps some pumping.
Why this exists: Because it's time our food went to the right places instead of our thighs or brasos.
How to get it: Check out their site here. Or to make things easier for yourself—they're actually available at Watsons! Yey?
7. Facekinis:

For those criminally hot days under the sun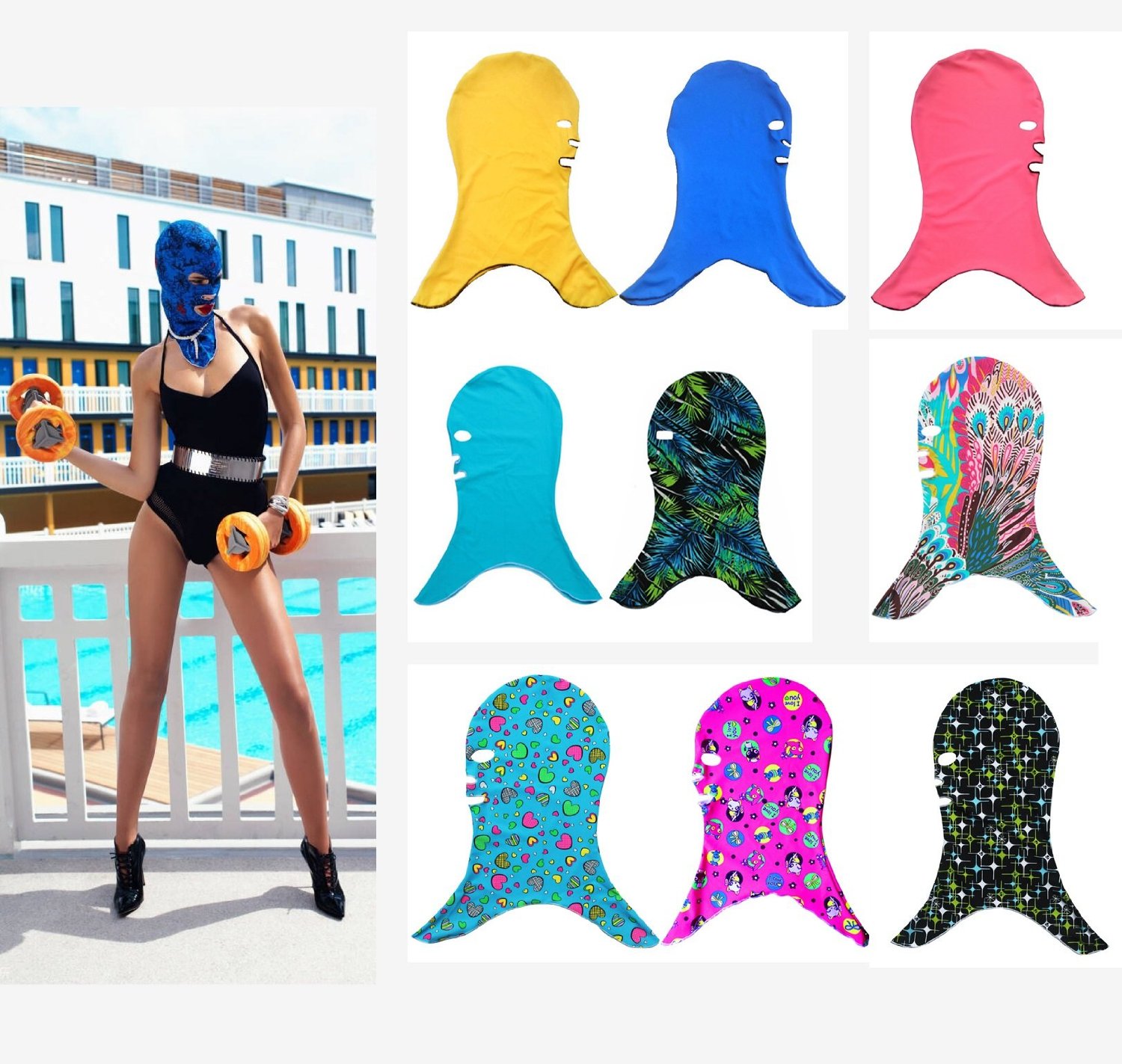 What it is: It's exactly what it sounds like: a bikini for your face. Except for the eyes, nose and mouth, the facekini protects your whole face from the sun's rays and heat. God knows how painful face sunburns are, but thankfully facekinis exist so you can avoid just that. Just don't blame us whenever you're mistaken for a bank robber!
Why it exists: Because even criminals need some UV protection.
How to get it: Check here or here. Look at how colorful they can get!
6. Pupeko:

For your anti-aging needs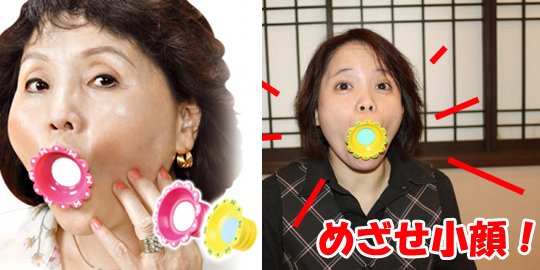 What it is: This (obviously) Japanese-made invention is a funnel-like contraption that you put into your mouth, forcing you to clench your jaw. As if you won't look utterly idiotic enough, you have to breathe in and out into the Pupeko as a mouth exercise. This exercise trains and tightens your cheeks and jaw muscles which is said to bring back that youthful look into your cheeks.
Why it exists: Because the road to looking young is another way to look stupid.
How to get it: You can get it here. Just please use it on your own time, within the four walls of your room where no one will see you. If you're unsatisfied with this anti-aging device, they also have face-expanders and face-slimmers! You can buy these as a set.
5. Cinderella surgery:

For your shoe dreams come true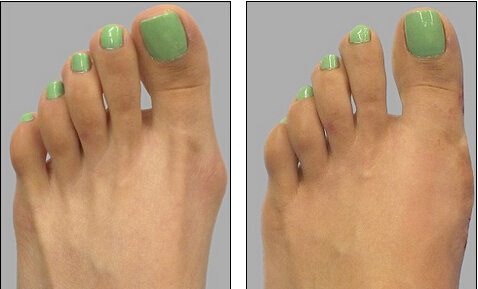 What it is: Sick of seeing that protruding piece of bone on the side of your foot that's keeping you from wearing heels? The Cinderella surgery can put you out of your misery! People actually pay to take the bunion off their feet.
Here's a video of a Cinderella surgery that you shouldn't watch if you have plans of keeping your lunch down:
Why it exists: BECAUSE SHOES!
How to get it: We can't find it on the internet. Thank god.