Yay Wednesday! | Christmas In Our Hearts and Cheating Penguins Edition
By Abu Poblete

November has finally come! Let's do some math: there are still 45 days until Christmas, 44 until Noche Buena, 6 until the next sweldo, and 51 until the devil of a year that is 2016 finally ends! Let's forget about what's going on with the world (at least, let's try) and get our holiday spirits on with this week's edition of Yay Wednesday and this video of Mariah Carey!
Me the first week in November 🙏🏼🎄 pic.twitter.com/Mdu2GHmCvE

— DCHomos (@DCHomos) November 4, 2016
8. Hardcore Jose Mari Chan
https://soundcloud.com/similarobjects_zip/jose-marie-chan-christmas-in-our-hearts-similarobjects-regurtitation
Here's a song to play in your family's annual Christmas party!
7. The Husband Penguin
A fight breaks out when a husband comes home and finds his wife with another penguin. pic.twitter.com/9ejYGcJ5TJ

— Nat Geo Channel (@NatGeoChannel) November 4, 2016
You knew this was going to be here. But look at how gloriously the internet reacted:
when you come home to her cheating pic.twitter.com/tifwSoqKy2

— Racial Draft (@TheRaceDraft) November 5, 2016
I'm never deleting twitter pic.twitter.com/av1KHFw3jA

— Dory (@Dory) November 6, 2016
Nat Geo guy: Hey man, I didn't know twitter will react to the video like this. I am so sor-

Mr. Penguin: pic.twitter.com/mbODpi1U6R

— #PulseElections (@PulseGhana) November 5, 2016
And Husband Penguin, Wife Penguin and even Homewrecker Penguin even have their own Twitter account!
The guy who leaked the video wasn't fair to me, made me look like a hoe and a wicked penguin

— Wife Penguin (@wifepenguin) November 5, 2016
Real talk B. I warmed her up real good during them lonely winter nights. That's what a REAL man do https://t.co/qEjSMWGvbH

— The Real Homewrecker (@RealSidePenguin) November 7, 2016
She can show off his new bf on how he's searching for food, but when I was doing the same, she wasn't even appreciative!

— penguin (@husbandpenguin) November 6, 2016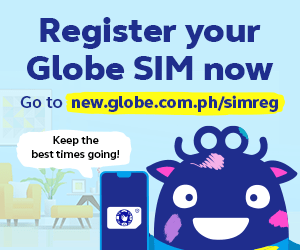 6. PH Care being too generous for comfort
PAANO MO TO ITE TEST NKKLK pic.twitter.com/tvcWMFs8ef

— #MarcosIsNotAHero (@amoriaticacid) November 7, 2016
How, PH Care? How???
5. Ellen Adarna frolicking in the beach
Nothing to see here.