Yay Wednesday!: RIP Choco Butternut Edition
By Abu Poblete

Oh, hey it's Bonifacio day! Whether you're in the streets rallying or staying home watching the rallyists, here's some WTFs to fill your Wednesday!
Madam Ellen's umm… whatever this is
We're not sure what the frak is happening with this video but we do feel sorry for the guy who looks like he wasn't happy with the life he's living.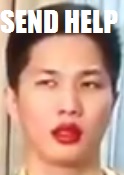 Kissable lips, diba?!?
The perfect Christmas gift for all them trolls
"Ano ba magandang gift?"
"Basta yung wala sya tapos magagamit nya"

Me: pic.twitter.com/p7Y1rlAoW9

— Lyzza Limen (@lyzzasome) November 24, 2016
We will update this article once we see a legit seller.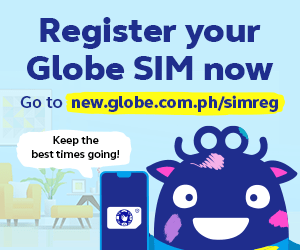 So sinong maga-adjust? Of course it's SM!
Filipino masa: The MMFF is filled with "indie" films!
SM: Say no more, fam.
TINGNAN NIYO NGA NAMAN etong SM talagang willing mag-adjust para magkamal lang ng salapi. MORE THAN 3 WEEKS yan ha baka di pa kayo masaya pic.twitter.com/bQOP5RmnYv

— Richard Bolisay (@richardbolisay) November 25, 2016
Get get award!
UMUWI NA KAYO. MAY THESIS ABOUT SA SEXBOMB GIRLS.#HalukayinAngRRLNangTodo #LumabanHindiBumawi #IbombaMoIbombaMo pic.twitter.com/MLqQqnjOet

— Sexbomb Noelle (@IndividNoellism) November 23, 2016
Appear tayo, someone gumraduated because of the Sexbomb Girls!