The average netizen's attention span is getting shorter and shorter. No judgment here — there's just so much content to consume, so little time! If you like consuming content in short bursts, here's good news: YouTube Shorts is available in the Philippines starting today!
But what exactly is YouTube Shorts? You might associate YouTube with 15-30 minute vlogs, but that's changing with YouTube Shorts. With this new format, netizens can now watch and create short catchy videos on the biggest streaming service in the world. Here are just some of the features that you can start playing around with.
Record up to 60 seconds
Some ideas are just better expressed when they're shorter. YouTube Shorts encourages people to get straight to the point and be as concise as possible. This makes content more straightforward and easy to consume.
Capture 'Shorts' conveniently from your mobile phone
Don't have professional equipment? No problem! YouTube Shorts was actually designed for mobile phone users — though of course, you can import videos from another device if you want. But really, your won creativity will be your best tool to succeed as a Shorts creator.
Don't underestimate the wonders of filters. YouTube Shorts has got plenty of 'em, as well as built-in transitions. So if you just don't have the time to prep up your face to look flawless or you simply just want to look quirky with some funny bunny ears, this is your platform. Just make sure it suits the context, otherwise, your filter might become the story itself.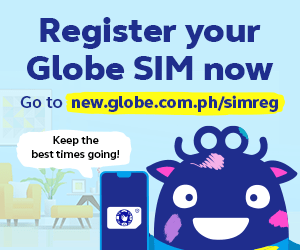 Combine multiple videos
Not used to editing videos? With Shorts' user-friendly interface and multi-segment camera, you can easily stitch and combine multiple video clips together. You could also add clips from your own phone gallery. After laying out the sequence of your short clips, you can also adjust the speed of each footage to make it in sync with the audio.
Sample audio from billions of videos on YouTube LEGALLY
Copyright issues have always been a roadblock for content creators, especially when their content involves audio or samples of a song that violates the community guidelines. But here in Shorts, you can freely and legally sample audio not only from other Shorts videos but also from the billions of videos widely available in YouTube's catalog.
And if you hear a catchy or funny snippet of a song or a sound, you can easily re-use that sound too and create a spin on it. Using that sound you found, you can make your own impression of a joke, make it the sound design for a food or travel vlog, or simply talk or sing in sync with that sound while making awkward, funny faces — whatever you feel like creating!
Struggling with School? Get Inspired to Study By Subscribing to These Filipino YouTubers
Struggling with School? Get Inspired to Study By Subscribing to These Filipino YouTubers
Bianca Katipunan | Jan 25, 2021
Add text/captions on videos
YouTube Shorts have got plenty of options to make text pop up on your screen without sacrificing the aesthetics. You could also control where the text is placed and its timing as well. If you're a caption god, don't worry, there's plenty of room for that here. Just make sure it's not text-heavy, you wouldn't want to over-deliver.
Maybe even monetization?
Not all short-form video platforms offer monetization to content creators. As of yet, YouTube's Shorts isn't monetized yet in the Philippines. But according to the YouTube Official Blog, the platform is actively looking for ways to monetize Shorts and "reward creators for their content."
They are planning to distribute the $100M-worth YouTube Shorts Fund to creators over the course of 2021-2022. The Shorts Fund is not limited only to creators in the YouTube Partner Program. Anyone is eligible to participate in the fund. As long as they create original content for Shorts and adhere to the Community Guidelines, you're free to join. In the past 3 years, YouTube has paid more than $30 billion to creators, artists, and media companies.
How to watch YouTube Shorts
https://www.youtube.com/watch?v=295wPshit4c
You can now watch YouTube Shorts on your existing YouTube app. Currently, you can find them on the YouTube homepage and Explore page, in your notifications, subscriptions, and on channel pages.
Once you start watching a short, you can easily navigate from one video to another with just a single swipe. It's a new way to have fun and learn from one another. There may be over 7 billion people in the world now, a single platform like YouTube Shorts connects us all.
8 Awesome YouTube Music Hacks, Tips, and Tricks You're Probably Not Aware Of
8 Awesome YouTube Music Hacks, Tips, and Tricks You're Probably Not Aware Of
Kyzia Maramara | Mar 02, 2021
How to start creating YouTube Shorts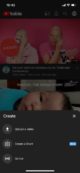 To create YouTube shorts, all you have to do is tap on the Create button on the YouTube app (the + symbol in the middle) and select "Create a Short". If you don't see this feature yet, don't worry, it's rolling out quickly so it won't be long before you get to experience it as well. In the meantime, just make sure to keep your eyes peeled for app updates.
Are you excited to try out YouTube Shorts?