It's already the 8th month of the year, which means we're closer to 2022 than we were to 2020. Wait, what? Wasn't the turn of the year just yesterday? How did time fly by so fast? Don't mind me; I'm not freaking out. I'm just in the middle of a liiiiiiiiittle bit of an existential crisis. Probably. You, too? Maybe these 2022 planners could help us get our bearings back. Yes, you read that right — 2022 planners are already here, and 2022 really is coming soon. While you're trying to process that, check out the 2022 planners you could order now.
Smarty Cats Weekly Planner


If you want to kickstart your 2022 much earlier, you should grab this 16-month weekly planner. It goes from September 2021 all the way through December 2022, so you could have a companion with you for the rest of 2021 and all throughout 2022. Get yours online.
Nature-Themed Weekly Planners


Missing the outdoors? Maybe you can put nature right in front of your plans (literally). Stay inspired with these nature-themed planners, which also feature 16 months (September 2021 through December 2022), so you can stay organized starting now until next year. Get yours online.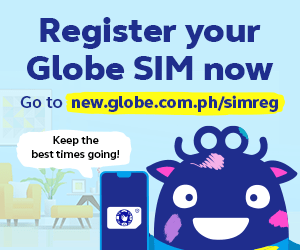 Belle de Jour Experience Kits
Belle de Jour is taking your planner journey to the next level with their Experience Kits. Aside from their Power Planners, BDJ is giving you a curated selection of items according to your preference so that you can easily organize your thoughts and gain insight on yourself. You can choose from all sorts of BDJ Experience Kits: BDJ Haven for tranquility and zen; Abundance Bundle for career and business growth; Bella on the Go for travel junkies; BDJ Hustle from Home for productivity; BDJ Life Vision for future-seekers; Super Bella if you want everything; and Bella Barkada if you want to match with your friends.
Meanwhile, the Power Planner comes in different themes: the BDJ Classic, the BDJ Limited Edition, the BDJ Leather and the BDJ discbound. Each planner comes with 12 special pages, monthly calendars, vertical weekly layouts, and high quality paper. You can even have your planner customized with your name! Get yours online.
Navi Experience Kits
Similar to BDJ, the Navi Experience Kits are perfectly curated for people who love adventures. While travelling like before may not yet be possible in the near future, you can turn your attention inward instead. Get to know yourself and explore the beautiful landscape that is you. Your inner journeys would make your future travels more fulfilling. Get yours online.
Mossery Planner Kit
View this post on Instagram
Find purpose and inspiration through the complete set of stationery that comes with Mossery's Planner Kit. It comes with several pens, highlighters, sticker packs, washi tapes, sticky memos, a pencil case, calendar cards, bookmark rulers, a transparent sleeve, a drawstring bag, a flow tote bag, and a planner. This planner kit has gotten all you need for a 'Purposeful Everyday' journey. Get yours online.
Papemelroti Pocket Planners

Do you need an inspirational quote? Want to stay inspired and maybe travel again next year? Or do you simply love good art? These pocket planners from Papemelroti would be a great fit for you and your pants pocket! With its small size at 4×5.75 inches, you can easily keep this handy planner within reach at all times. The insides feature monthly spreads from January to December 2022 in a simple black-and-white layout for a fuss-free journaling experience. The best part? It's sooooo affordable at just PHP 20 each! Get yours online.
Paulo Coelho's Simplicity Day Planner 2022
In this planner featuring world-renowned author Paulo Coelho's writings, you can organize your life while also drawing inspiration from his work with the moving and revealing quotes within. It's available in both English and Spanish. Reserve yours online.
Friends-themed planners
These limited edition planners inspired by this iconic comedy show Friends are coming to National Book Store. So far, there are three designs to be released, featuring: (1) minimalist vector illustrations of the six characters on their iconic couch; (2) cute chibi illustrations of the six friends; and (3) the city skyline and Central Perk snacks and drinks — perfect for a day at the cafe! Know when you can get yours ASAP.
Follow us on Facebook, Twitter, Instagram, Tiktok, and Youtube for the l8est entertaining, useful, and informative lists!