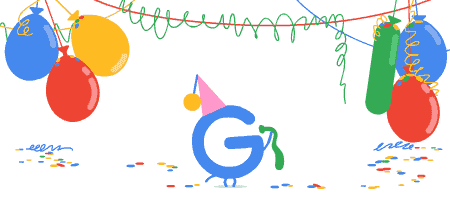 Happy Birthday Google!|
8 Awesome Google Doodles
of All Time

Happy birthday Google! Everyone's favorite tech giant and search engine (sorry, Yahoo and Bing) is now 18! It's now old enough to go on dates, but not old enough to buy alcohol. But then again, age doesn't matter when you have to buy drugs. But that's for another list.
Though there's confusion on Google's actual birthday, the company has been celebrating its birthday with a Doodle since 2004. For the hermits, and people who have been asleep for the past decade, Google Doodles are basically logo changes on the search engine's home page to mark important milestones and celebrations. The first Doodle dates back to 1998 when co-founders Larry Page and Sergey Brin inserted a stick figure inside the logo to let the public know that they were out of the office and were at Burning Man having the time of their lives.
To celebrate the momentous occasion of the tech behemoth entering adulthood and soon taking complete control of our lives, let's take a look at some of the best Google Doodles of all time in no particular order:
8. Les Paul's 96th Birthday
Les Paul was one of the pioneers of the solid-body electric guitar and was one of the badasses responsible for rock and roll. To celebrate the inventor's 96th birthday, the folks over at Google turned their logo into an interactive and playable guitar. Not only was it an awesome concept, but it was hella fun for musicians and arm-chair rockers alike to create some sweet riffs while online. It was so successful that in just 48 hours of launching the Doodle, people recorded 40 million songs. That's roughly 5.1 years' worth of music!
7. Freddie Mercury's 65th Birthday
Speaking of badass rockers, Freddie Mercury. If you look up the word "legend" in the dictionary, you'll see a photo of the Queen frontman. For what would have been Freddie's 65th birthday in 2011, the Google team created an amazing animated tribute to the vocalist. We see Queen playing their hit "Don't Stop Me Now" while Freddie dons the various iconic costumes he's worn throughout the years while re-enacting parts of the track. The tribute actually bore fruit from Google's meeting with Queen guitarist Brian May where they interviewed him about his life and times with the band. This was kick-ass masterpiece is a product of said meeting, a loving and fitting tribute to one of music's most kick-ass icons ever. Maybe Google should do a Doodle every time it's Mercury's birthday.
6. Charlie Chaplin's 122nd Birthday
Another masterful tribute in 2011, the Google team decided to honor actor Charlie Chaplin with a Doodle for his 122nd birthday. Chaplin remains one of THE most important names in the world of film and comedy, and the Doodle played similarly to the silent films he's starred in.
We see a Charlie Chaplin lookalike read a Google newspaper, clumsily pose with a Google logo, and even try his hand at creating his own Google Doodle.
The Google team starred in this fun and creative piece and highlighted Chaplin's power in visual storytelling. It's also the first logo to feature live action video! Chaplin must be proud.
5. Pac-Man's 30th Birthday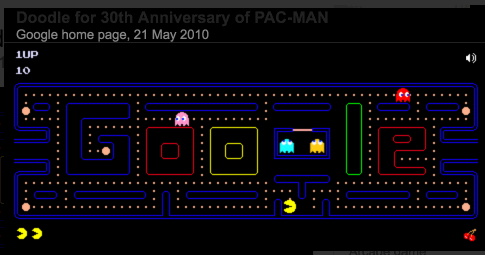 Back in 2010, Google created their first interactive and playable Doodle to celebrate Pac-Man's 30th birthday. What we got is Pac-Man eat and move his way around the Google letters while avoiding those dastardly ghosts, all in 8-bit glory.
Once the Doodle went live, productivity went out the window. It's estimated that people spent a total of 4.8 million hours playing the game.
If you still want to play it, don't worry. The Pac-Man Doodle has its own page. Just don't play it when you're at work if you want to get things done.
4. Star Trek's 46th Anniversary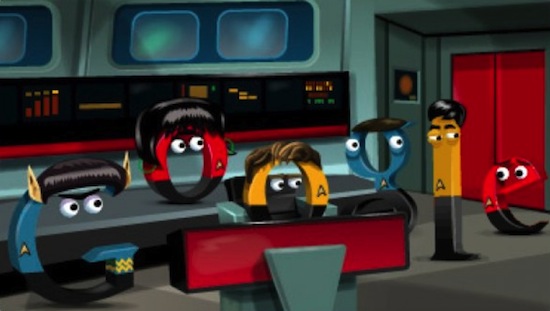 Now this is a Doodle that has boldly doodled where no one's doodled before. For the 46th anniversary of Star Trek's first broadcast, the Google logo was redesigned as caricatures of the crew of the Starship Enterprise back in 2012. Clicking on certain icons takes you on different little adventures, including one where you take control of James T. Kirk as he battles the dreaded Gorn. Check it out here.
3. Roswell Incident's 66th Anniversary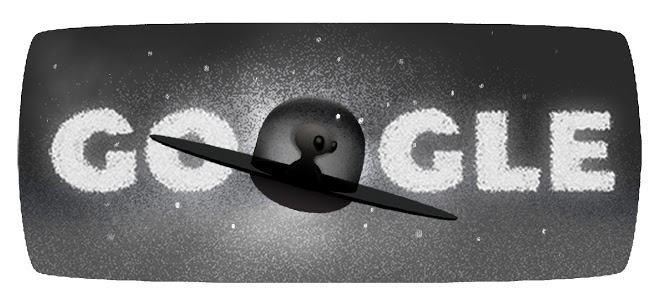 Do you like aliens? Of course you do. The Roswell Incident happened in 1947 where an unidentified flying object crashed in Roswell, New Mexico. The United States has since claimed that it was nothing more than the Air Force's surveillance balloon. Conspiracy theorists however maintain that it was in fact an extra-terrestrial spacecraft.
For the incident's 66th anniversary in 2013, Google created an interactive adventure game wherein you take control of the alien who crashed to Earth that fateful day. You must find the different parts in order to repair your ship and escape Earth. Given the various issues plaguing the world today, we're not surprised why aliens won't visit us.
The game's a bit tricky to complete. Give it a try here.
2. Happy Halloween 2012
Would you go trick-or-treating at a house knowing there are monsters inside? No? Well too bad since in this Google Doodle, you have to do exactly that.
This fun and interactive Google Doodle features a spooky street complete with eerie sounds as you go trick-or-treating and "knock" on the different doors by clicking your mouse. Each door showcases a different hair-raising surprise that eventually spells the company's name.
If you're in a Halloween mood, go trick-or-treating here.
1. 245th Anniversary of Beethoven's Baptism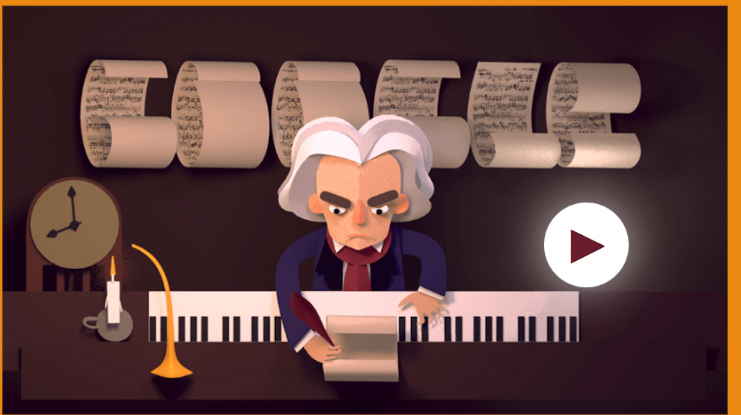 Ludwig Van Beethoven is one of the best composers that this world has ever been graced with. The German composer left a lasting impact in the world of classical music. Despite being completely deaf in his 30s and passing away at the age of 57, in 1827, his music and his legacy have endured.
For the 245th anniversary of his baptism, Google pulled out all the stops for their Doodle. On his way to a hall to conduct a concert, Beethoven encounters an unfortunate series of events as his composed creations get lost and mixed up in various ways. It's your task to help him arrange the sheets of music in its proper order to finish the game. What do you have to put together exactly? Oh nothing, just epic classical compositions of his such as Beethoven's "Fifth Symphony", "Für Elise", "Moonlight Sonata" and "Ode to Joy."
Each task becomes more and more challenging. Give it a try here and preserve the composer's more than 200-year legacy.
Needless to say, there are more Goodle Doodles out there. Which ones are your favorite? Sound off in the comments below!