There is truly no other fast-food chain that understands Filipinos better than our very own Jollibee. The local food giant has served as comfort food for many Pinoys in the country and abroad. But more than catering to the Pinoy cravings, Jollibee also aids in shining a light on the Pinoy and showing the world what being Filipino truly means.
Now on its 9th year, the Jollibee Family Values Awards have remained steadfast in honoring exemplary families with inspiring stories and advocacies. The Gabi ng Parangal sa Pamilyang Pilipino held at the Crowne Plaza Manila centered on the theme of Katha.
Meet the families recognized and awarded for their values-driven advocacies that fostered meaningful change in their respective communities.
Mansing family of Dumaguete City, Negros Oriental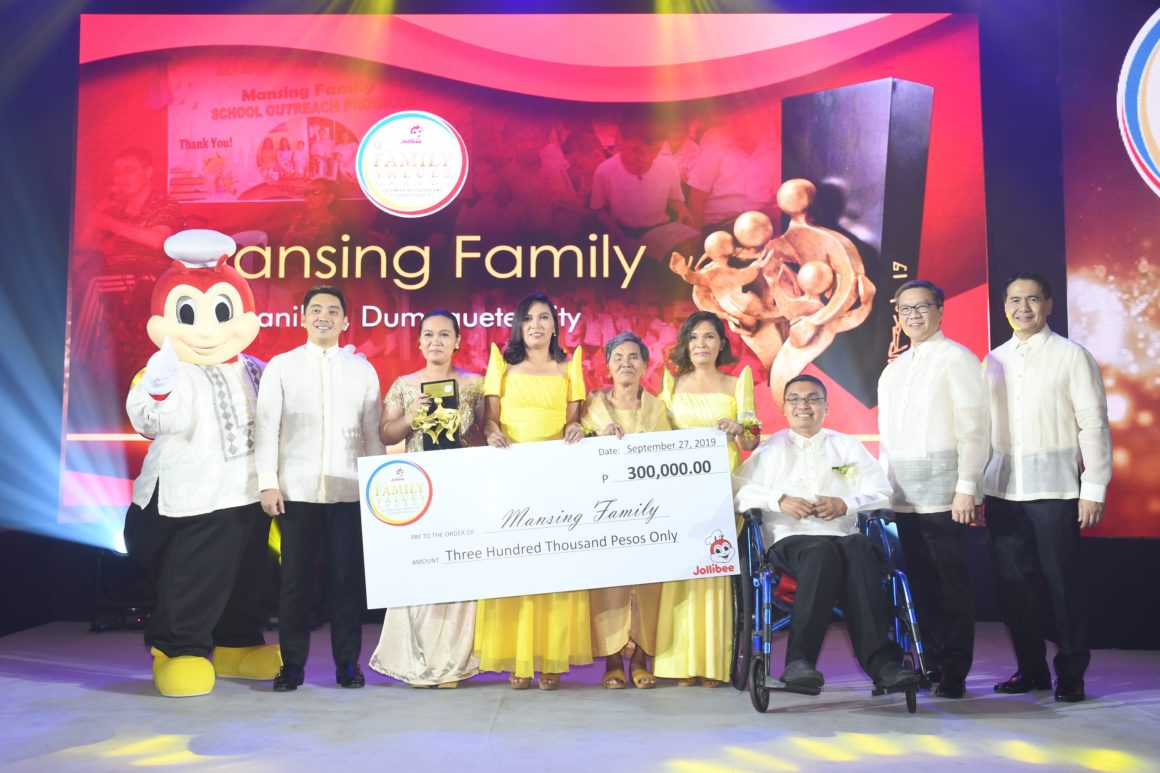 Winner: Education
The Mansing family has a heart for giving school children in remote areas a chance for education through reading books. Their Book for Kids Project was founded in 2017 as a response to DepEd's Brigada Eskwela. The project is focused on donating children's books to public schools, especially those located in remote areas across the country. Currently, the Book for Kids has already reached over 200 public schools and 45,000 students from across the Philippines. It has also donated almost 20,000 books since its inception.
Paler family of Maasin City, Southern Leyte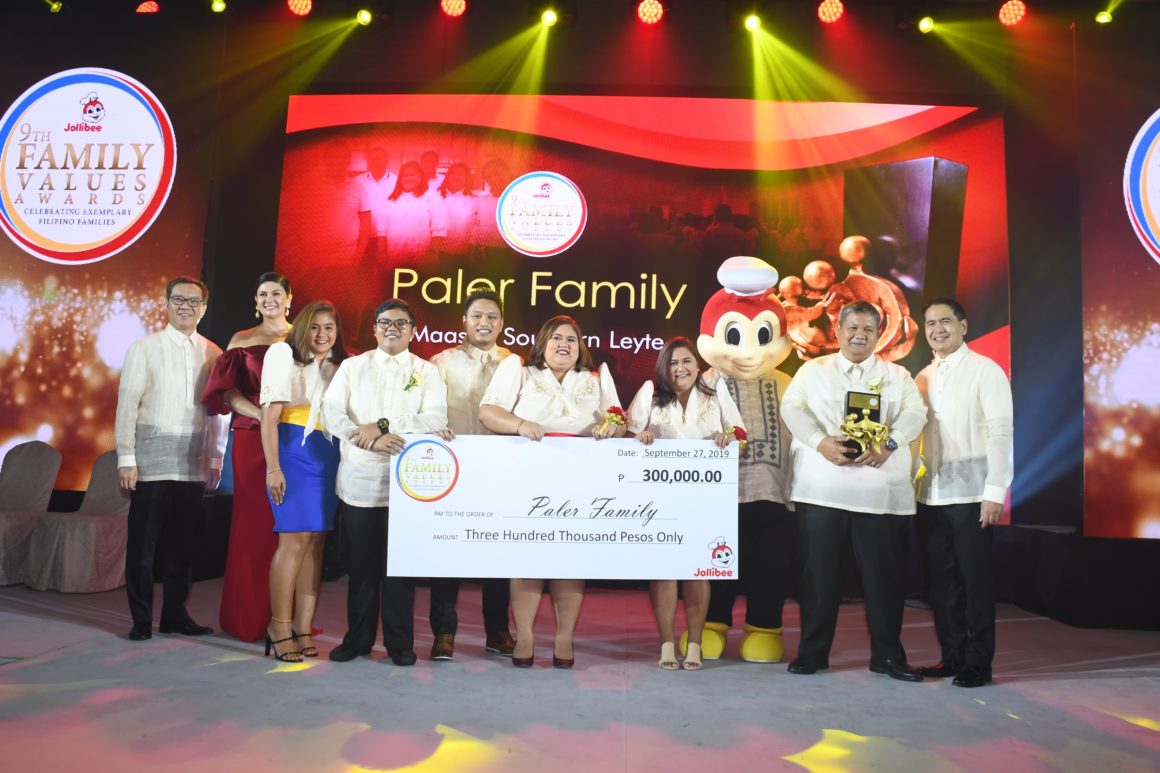 Winner: Drug Rehabilitation
Following the war on drugs announced by President Duterte in 2016, an overwhelming number of drug users voluntarily surrendered in Maasin City, Southern Leyte. This led the Paler family to start the Project Renewal and Recovery from Drugs or Rehab Without Walls—a six-month community-based, therapeutic rehabilitation program. The program had the pastoral guidance of the Vicar General of the Our Lady of Assumption Parish in Maasin, sectoral representatives, city and provincial anti-drug abuse councils, the PNP and local government units.
Since November 2016, Rehab without Walls has had a total of 232 beneficiaries, from as much as 86 in the first batch to as low as 17 aspirants and families in the 3rd batch. The therapeutic program designed by the Paler family has also served as a template for other communities to replicate.
Montano family of Quezon City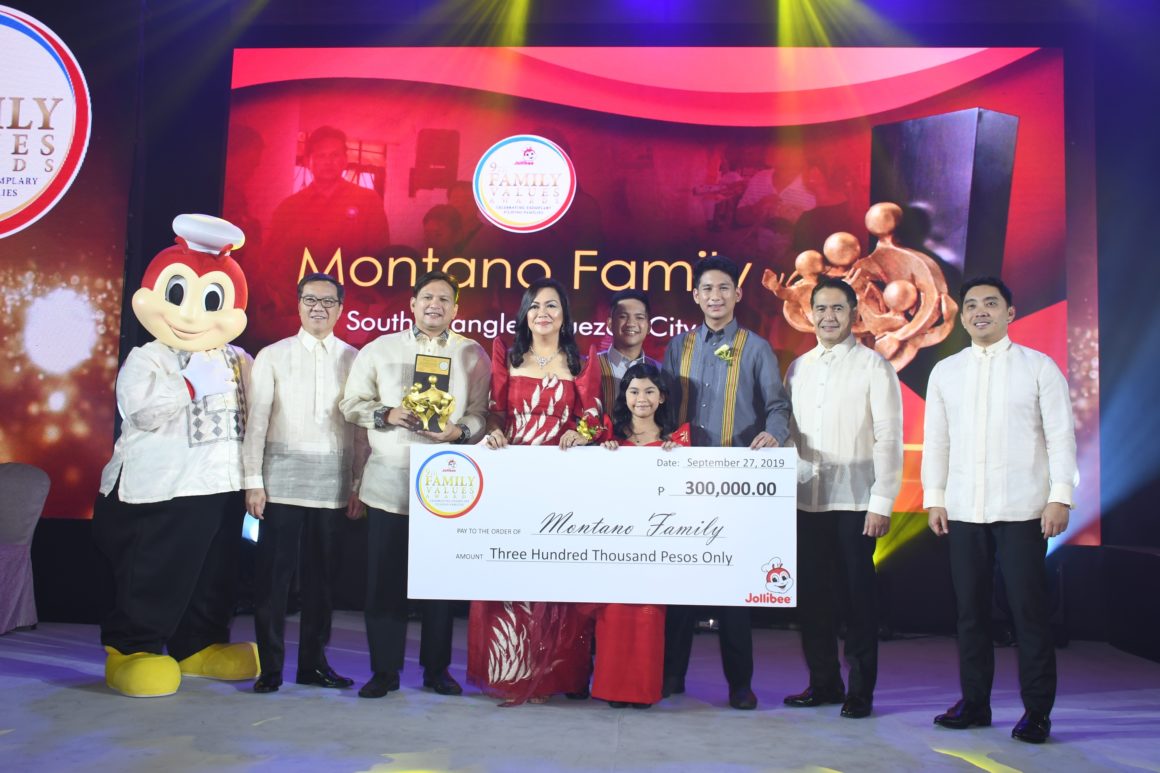 Winner: Disaster Preparedness
The 1990 earthquake in Baguio City was an eye-opening accident that led the Montano family to realize how unequipped the country was in disaster and calamity preparedness. In the years that followed, they were able to establish the Community Health Education Emergency Rescue Safety Services or CHEERS. Through this foundation, the family was able to conduct outreach and disaster training programs that addressed the needs of the community through capacity and resiliency building.
To date, the foundation has conducted more than 130 capacity building trainings and more than 130 basic first-aid trainings. They have also conducted about 50-60 outreach programs to an estimate of more than 10,000 beneficiaries.
Bufi family of Taguig City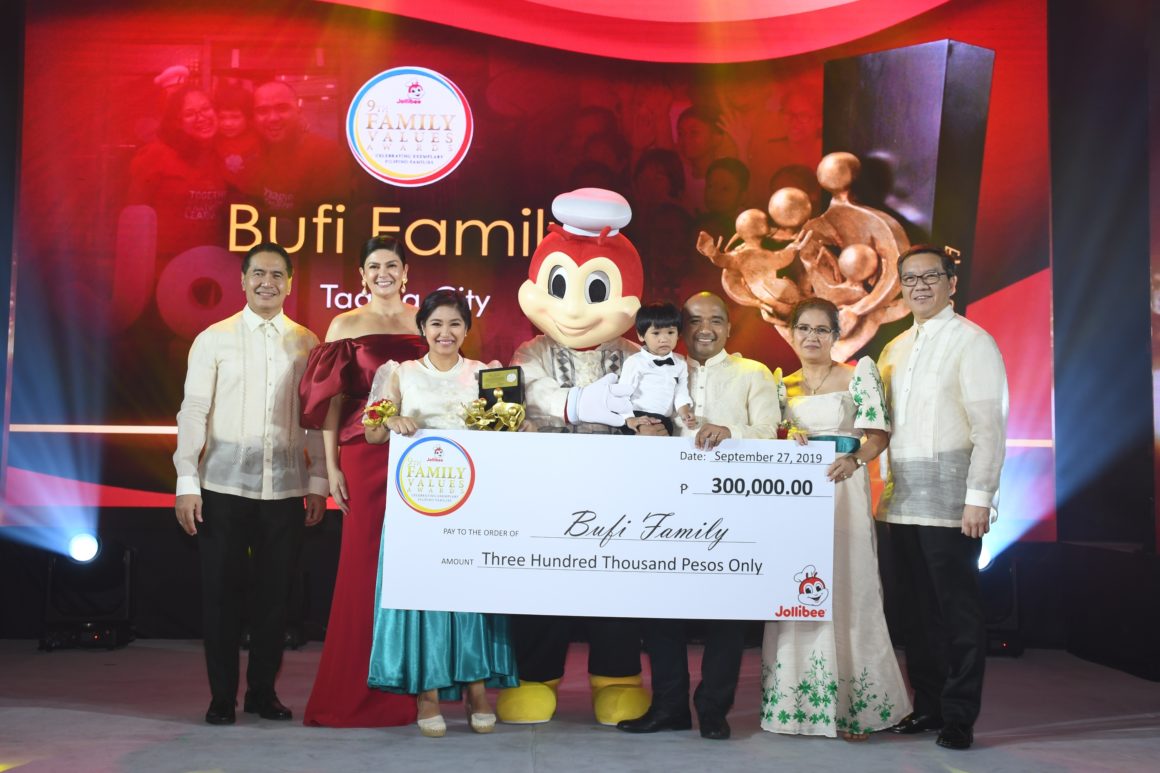 Winner: Children
The Storytelling Project (TSP) of the Bufi family was born out of their vision of utilizing storytelling to spark hope and inspiration and give kids enjoyable experiences through books. The project focused on teaching literacy and bringing the joy of reading to far-flung communities faced with scarce resources.
The Bufi family made efforts to stay in communities for months to orient the participants of the project, conduct storytelling sessions for kids, and seminars for teachers. They also built partnerships with schools around the Philippines with the goal of building libraries. TSP has taught kids to become their own storytellers and writers and in 2014 they were able to launch their first book "Super Labandera" written by TSP participant Jim Carolino.
To date, the TSP program has trained 5,000 teachers and has catered to over 10,000 children.
Viñas family of Quezon City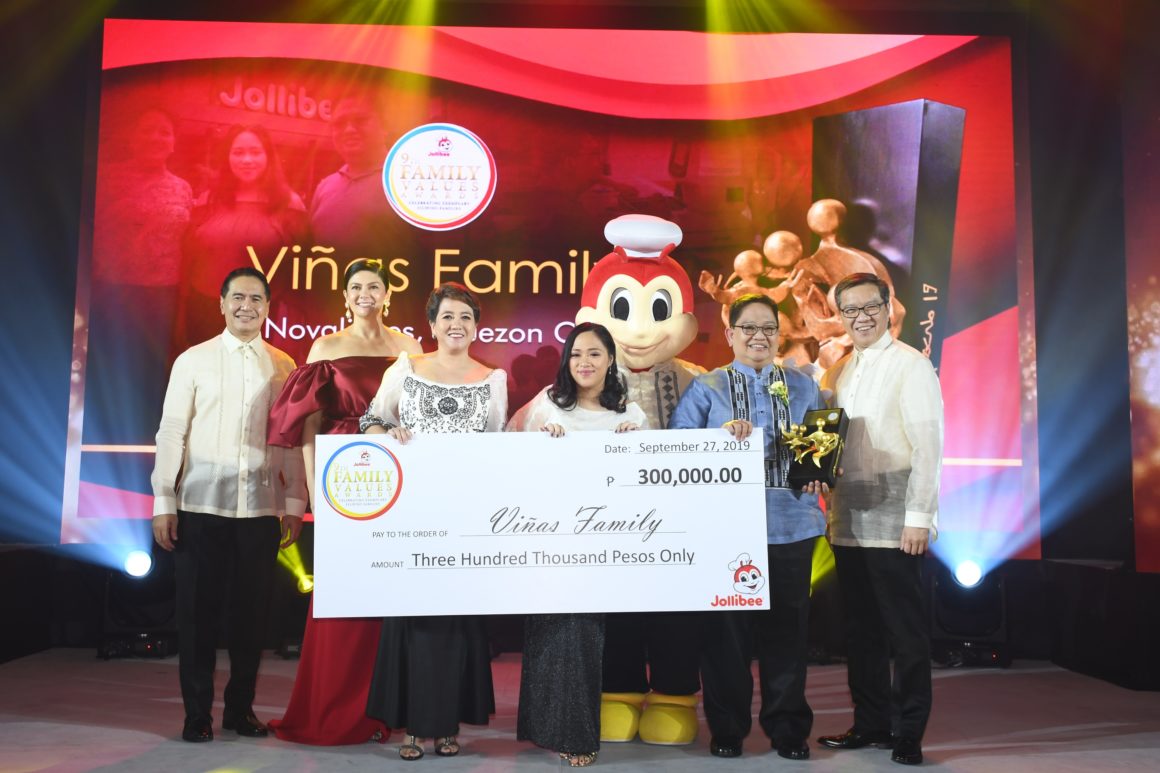 Winner: Health
The Viñas family's tagline for their advocacy is "Malinaw na Mata Para Sa Maliwanag na Kinabukasan" (Bright Eyes for a Brighter Future), which serves as their guide and mission statement in conducting eye missions for the underprivileged youth. Dating back to 1996, they have been providing free eye examinations to underprivileged children and elders. In a span of 20 years, the family was able to conduct an estimated 100 medical missions to different public schools in the Philippines. More than 20,000 students have been examined, and over 5,000 have received their prescription eyeglasses.
Bacudio family of Malate, Manila

Winner: Education
In 2006, the Bacudio family launched the Dagdag Dunong Project, which saw the transformation of their garage in Malate into a library along with a reading room for children. Since then, the family has implemented improvements to Dagdag Dunong Learning Center. From being a Garage Library, it has been fully converted to a library facility containing over 2000 books: children's titles, encyclopedias, reference materials, books on religion, and history. Subsequently, they also started building their second Dagdag Dunong Learning Center facility in Baco, Mindoro.
Following this early initiative, they also ventured beyond Metro Manila, providing libraries and other material donations to communities in Mindoro, specifically to the Mangyan Tribe, by launching the Jeepney of Hope project. Wanting to do more, the family also spearheaded the Matuto sa Lakwatsa program, an initiative that provides 50 to 100 students the opportunity to go on free educational trips to museums, zoos, and parks.
Special Citation Winners
Jollibee also conferred special citations to families who are focused on specific advocacies.
The Special Citation for Indigenous People was presented to the Elago family of Agusan Del Norte who have a passion for helping underprivileged students study college through Project Scholar while Project ADAMMS (Adopt a Mamanwa, a Manobo Student) provides scholarship support and other needs to indigenous people throughout high school.
The Manuel and family of Solana, Cagayan Province also received a Special Citation for Education their I-Saved (Saving Vulnerable, Education, and Dreams) that offers programs to alleviate hunger and other household problems to Aeta Communities and severely wasted children in Cagayan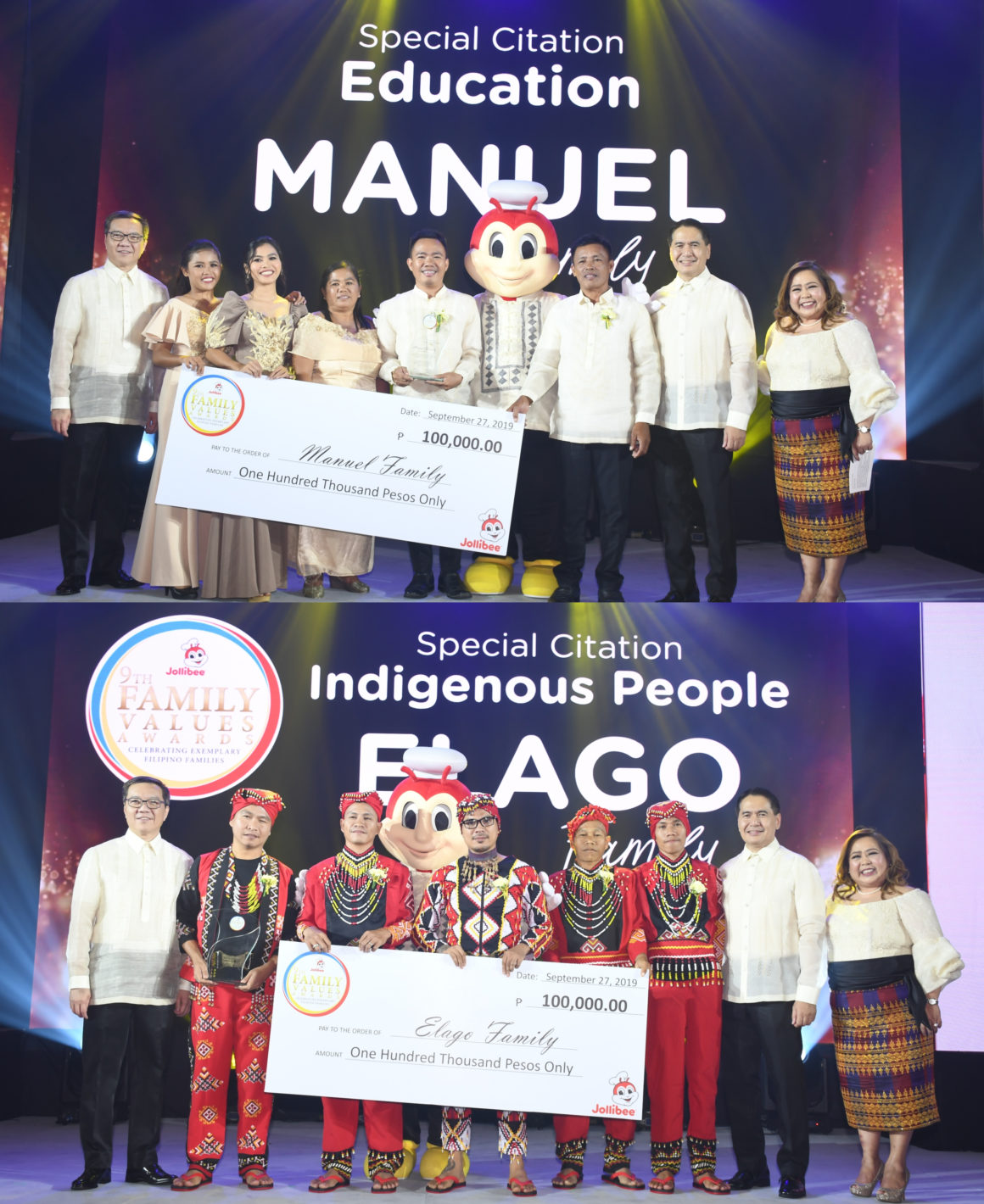 Plaza family from Mati City, Davao Oriental who sends underprivileged children to school through their Amihan sa Dahican while spearheading projects to protect and serve the marine wildlife of Dahican also won a Special Citation for Children.
The Sali family of Hagonoy, Bulacan supports environmental projects and tree planting programs through their One Child One Tree movement. They conducted a series of mangrove reforestation efforts where 5,000 mangrove seedlings were planted along the Tibaguin seashore in Hagonoy, Bulacan, as well as the planting of over 2,000 fruit-bearing and native trees in different elementary schools and forests in the province. They took home a Special Citation for Environment.
Filipino hero families to inspire everyone
The six winning families each received a P300,000 cash prize, a brass trophy designed by renowned sculptor Michael Cacnio, and P10,000 worth of Jollibee gift certificates. The special citation recipients were each given P100,000 in cash, a plaque of recognition, and P3,000 worth of Jollibee gift certificates.
These Filipino family heroes with inspiring and touching stories should serve as an encouragement for the rest of us Pinoys out there. If they can spread love, light, and joy in their respective communities and make their world a better place, we should in our own circles too.