Although Doc Adam Smith has quit his YouTube channel that provided Filipinos a free source of medical and healthcare information, that doesn't mean he totally forgot the Philippines. In what has been the most divisive election for the country, the Australian doctor joined the fray of those dismayed with the outcome. He even doled out savage responses, never being one to hold back from defending the truth.
Doc Adam closely follows Philippine politics
Dont mind me tweet lang ako ng tweet habang may free speech pa

— Doc Adam (@docadamsmith) May 10, 2022
Last we heard of the Tagalog-speaking Aussie, he was announcing his plans to drive north of Australia to work with deprived communities. But Doc Adam still keeps tabs on Philippine politics, given that his fiance is a Filipina. Over the past few months of the campaign season, Doc Adam kept tweeting jabs and reactions at local news, particularly those related to Ferdinand "Bongbong" Marcos Jr. and his family.
Huli na ako sa balita but #zoomicron is hilarious 😂

— Doc Adam (@docadamsmith) January 8, 2022
Context: Netizens trended 'Zoomicron' in January 2022 after Marcos Jr. failed to attend a hearing via Zoom citing a possible COVID infection.
If you really have an infected wound on your wrist i suggest don't stick it into crowd of people whilst driving around, bad idea that

— Doc Adam (@docadamsmith) February 21, 2022
Context: Marcos Jr. avoided handshakes with reporters because, according to his camp, he had an infected wound on the wrist.
Yung awkward moment na nagbabayad ka ng tax…
Pero ung boboto mo di nagbabayad

🤦🏽

— Doc Adam (@docadamsmith) March 19, 2022
Context: The Marcos family failing to pay P203 billion estate tax.
And while Doc Adam didn't explicitly reveal who he would vote for if he could, he did post this photo:
Yes, ako na ang naka PINK 💖 pic.twitter.com/bZyClp6USy

— Doc Adam (@docadamsmith) February 13, 2022
IYKYK.
He triggered supporters
On election day last May 9, Doc Adam posted a reminder for his Filipino followers: "Wag pumayag na pati ang boto [niyo] ay nakawin." His statement, even when no name was mentioned, triggered many of Marcos Jr.'s supporters. But instead of ignoring them, Doc Adam found time to reply to their comments.

One netizen told him to "just keep quiet and stick to medical issues." Doc Adam simply replied, "Respect my opinion" — echoing the go-to rebuttal of every online troll.
Another netizen asked him if he was nervous to which he said it's the Filipinos who should be nervous if they let a robber lead the country.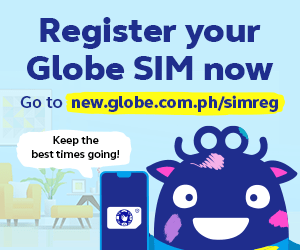 Doc Adam delivers a savage blow
Puro "stick to medical ka nalang doc" ang comment nyo sakin

Bakit? Si Robin Padilla ba nag-stick to acting lang?

— Doc Adam (@docadamsmith) May 11, 2022
Tired of all the similar comments and criticisms he gets from his posts on politics, Doc Adam dropped a truth bomb. He questioned haters why they would ask him to "stick to medical" topics when Robin Padilla didn't stick to acting. Padilla, a Filipino actor, currently sits at the top of the senatorial race with 26 million votes. If he can jump from action movies to a government position, surely Doc Adam, who has done a lot for the country, could throw his two cents about our government.
Doc Adam history education era?
Gusto nang pagbabago but y'all employ the same people ANO BAAAAA

— Doc Adam (@docadamsmith) May 9, 2022
Doc Adam clearly has had enough of what's going on in our country. He started as a foreigner concerned for the welfare of Filipinos. He dished out free professional medical advice but now he's contemplating "doing history education." Is it embarrassing that a grown Australian man seems to know more about our history and wants to fight revisionism while other Filipinos prefer staying ignorant?
Instead of medical education, i'll be doing history education as i think lots of filipinos seem to need that more, thoughts?

— Doc Adam (@docadamsmith) May 12, 2022
Doc Adam also tweeted that he will be making videos again soon. Maybe this time, he will sprinkle a little history lesson in his videos.
He mourns with his fiancee
Si KC (my fiance) ay umiiyak parin, hindi parin nakakatulog. Iba talaga pag mahal mo ang bansa mo

— Doc Adam (@docadamsmith) May 10, 2022
We don't know the extent of what Doc Adam knows about Filipino history but we do know he is in a relationship with a Filipina named KC. According to Doc Adam, KC has been crying since the unofficial partial count for the election was released.
Doc Adam cares for Filipinos too much
Filipinos should be able to rely on TOTOONG KAALAMAN para makapag-decide tungkol sa bagong President nila and sino ang dapat magpatakbo sa Bansa nila. YouTube and Facebook need to STOP the spread of Disinformation in the Philippines. +

— Doc Adam (@docadamsmith) May 12, 2022
From offering his professional services for free to fighting disinfromation, Doc Adam sure has the Philippines in his heart. He calls for social media websites such as YouTube, Facebook, and TikTok to stop the spread of misinformation online.
Netizens applaud him
King of bardagulan jud nis doc Adam. I've been a fan before palang niya kay he's not afraid to speak up the truth. He's not a Filipino but he has great passion to help the Filipinos and that is evident on his videos where he fights misinformation about medical and health stuffs. https://t.co/aXzJ8rKZOj

— followback mo (@DanoRussiel) May 11, 2022
Doc Adam tackling his haters head-on and spitting facts while doing it wasn't lost to Filipinos. His name trended on Twitter last May 11 with tweets commending him for fearlessly "calling out the government's shortcomings in both medical and political aspects."
Ngl Doc Adam's popularity initially didn't sit well with me. I thought it was just another case of Pinoy Baiting.

Since he started calling out the Government's shortcomings in both Medical and Political aspects, he easily gained my respect.

Salamat at palaging magiingat, Doc. https://t.co/4CDcjW6QxN

— kimgemz ◉‿◉ (@KingRamirez2) May 11, 2022
I love this savage era from Doc Adam. 😂 https://t.co/xdUBw0nRn1

— Ms. Temper (@TempestRider) May 11, 2022
Doc Adam just broke the Hippocratic oath by choosing violence today https://t.co/ZiNJDnIABu

— Heartstopper.txt 🍂❤️ (@Istoyay) May 11, 2022
Need a breather? Go visit Doc Adam
Sorry di ko kayo maampon pero kung gusto nyo ng breather andito lang ako sa Melbourne, bisita kayo ha. Iinom nalang natin to 😭 😭

— Doc Adam (@docadamsmith) May 10, 2022
In one of his tweets, Doc Adam even invited frustrated Filipinos to come visit him in Melbourne. "Iinom nalang natin 'to," he said. He also sympathized with many who wish to migrate to his country, lamenting that he can't adopt them. Ever a race that copes using humor, Filipinos commented under his post asking him if Australia needs extra kangaroos and if yes, how to be one. Baka naman.
Check us out on Facebook, Instagram, Twitter, TikTok, and YouTube, to be the first to know about the latest news and coolest trends!