Can You Believe 'Glee' Turns 10 this Year?
Jan 21, 2019 &nbsp • &nbsp Desiree Pore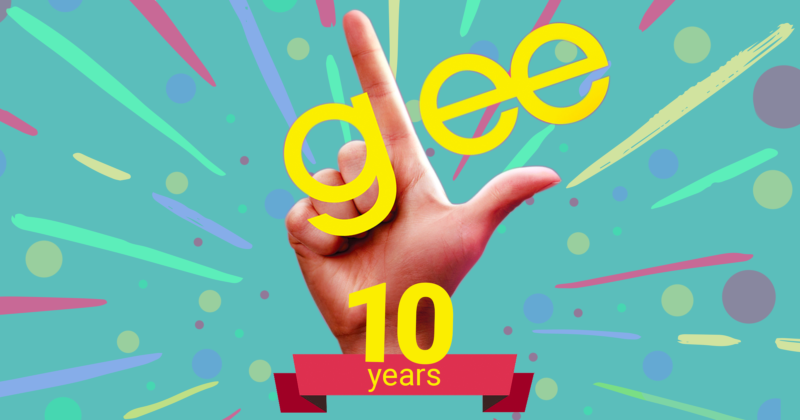 When we entered 2009, which was exactly 10 years ago, there was this little show on television that would forever cement its legacy in pop culture.
Glee basically had a cliché plot involving high school students and their love for show tunes. Nobody expected it to be such a huge success, earning legions of fans worldwide, but thanks to the creative arrangements of our favorite tunes and pop songs, we were hooked. Yes, there was a decline in popularity towards its latter seasons, but during its peak almost everyone you knew was watching the show. The word Gleek had been etched forever in our consciousness.
10 years on, Glee's legacy continues to live on thanks to these memorable pop culture moments:
It Gave us the Iconic Don't Stop Believin' Performance
The performance that started it all. On its pilot episode, newly-transferred high school teacher Will Schuester tried to establish a 'glee club' by recruiting students whom he saw had potential. Enter the "New Directions", a group of kids from different social cliques who came together for the love of performing. This earworm from Journey became a staple in the show, having been performed six times throughout its 6-season run.
This Emotional Tribute to the OG Quarterback
Cory Monteith, who played Finn Hudson in the show, tragically died right before season 5 started filming. The third episode, aptly titled "The Quarterback", was dedicated in memory of the actor and the character, with previous and current cast members giving their own tributes throughout the episode. Without a doubt Lea Michele's (who was dating Monteith in real life at the time) performance of Make You Feel My Love was the highlight of the episode, thanks to her raw and honest vocals.
They Introduced us to Darren Criss
It was through Glee that the world was introduced to the talented Darren Criss. Criss' character Blaine Anderson stole everyone's thunder whenever he's on screen, making him the top breakout star from the show n its second season. Currently, Criss has been earning praises and awards for his role in American Crime Story.
They Defied Gravity
It wouldn't be a show about singing show tunes without singing some classic favorites! This performance of the signature Wicked song Defying Gravity between Rachel (Lea Michele) and Kurt (Chris Colfer) is definitely one of the highlights of the show.
"The Power of Madonna"
Madonna is one of the best artists of all time, so it's just right for a musical show to dedicate a whole episode to the Queen of Pop. The definitive highlight of the episode was the performance of the show's antagonist Sue Sylvester of one of Madonna's iconic song "Vogue", along with its iconic video.
They Went Full Gaga
Another music icon was given an equally iconic performance in the show. Given a Gaga assignment, the girls of New Directions chose to perform Lady Gaga's "Bad Romance" with matching memorable outfits. Too bad the meat dress wasn't present.
This "Smooth" Performance
A tribute to the King of Pop was given on the show's third season; New Directions and rival glee club The Warblers went head to head when former Warbler captain Blaine was badly injured after a battle. To avenge her friend, Santana (Naya Rivera) challenged current Warbler captain Sebastian Smythe (Grant Gustin) to a duel. And that duel turned out to be one of the best performances from the show.
They Helped Popularize Fun.
The cast of Glee helped fun.'s signature hit "We Are Young" become a global hit, thanks to their performance of the song in the show's third season. The New Directions' heart-warming performance of the song was the perfect way to cap off the episode.
What's your fondest memory of the show? Tell us below!