Playing games is a great stress reliever. You get to immerse yourself in virtual reality and relax through apps that let you create, think, or bring out the artist in you. Designing your dream home is a great way to exercise those interior designing skills and even let you determine the kind of house you really want in the future. We rounded up 8 great home designing games you can play anytime.
The Sims Mobile
To this day, The Sims remains to be a classic game no matter how many updates and upgrades it has gone through. The excitement of creating your Sims and giving them the life they deserve (aka the life you want to live) is a novelty that will never wear off. The Sims Mobile lets players customize their avatars and the environment they choose to live in. You can build a fantastic home and decorate it down to the layouts and decor. More than that, your Sims can make friends with other people in the neighborhood, form relationships, and form a family.
Design Home: House Renovation

Unleash your inner design nerd with Design Home's amazing home décor game. Manage every detail of your dream home by decorating it with high-end furniture. Unlock the access to bathrooms and kitchens so you get to practice your interior decorating skills more.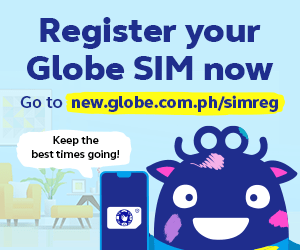 House Flip

If you tend to get easily bored with a house, you can always switch things up and choose a new one in a different city with House Flip. Take up the challenge of buying a house to renovate it (flip it) and put it up for sale.
Home Street: Dream House Sim

Design your own character, live in a grand neighborhood, and create your dream home with Home Street. You get to model your house every way you want to with designer furniture and state-of-the-art gadgets. Get that bathtub, install that big screen TV, or create the perfect bachelor/bachelorette pad. Players can also play stories and adventures and discover their avatar's hidden talents.
Homescapes

How about decorating a house through a story? Help Austin the butler design the family mansion by winning match levels and unlocking various rooms in the house. You get to design the house, interact with the characters and live out their stories, and you get to pet a fluffy cat. You just might get obsessed with how easy you can make the gloomy mansion look homey.
Home Maker: Design House Game

Home Maker lets you design a house according to whatever style you prefer. Bathrooms, living rooms, dining rooms, libraries, gyms, and even swimming pools are at your interior design skills disposal. Of course since it's a game, you have to up your designing skills for awards and recognition. There are daily design missions you can participate in to earn enough gems and cash for your lavish abode.
Home Designer Match Blast

If you're up for a challenge both in designing and gaming, Home Designer Match Blast gives you both. Before you can proceed to design a pad the way you want to, you must clear addicting puzzles and go through stories of each client. The game makes you act out your interior designing dreams by giving you clients that are looking to spice up their space.
Home Design: Caribbean Life

Just look at all the pretty rooms you can design and even build from scratch! Think of this game as you designing your dream vacation home that's by the sea. Add home décor and furniture by playing games like matching blocks and solving puzzles. Home Design also gives you clients to work with who are counting on you to rebuild their Paradise home.
Which game are you going to download first?