In this day and age, productivity comes in all forms and sizes. Gone are the days when your rush home in time for your favorite television show. Phones are not just for calling anymore. Eyeglasses can now do more than just aid your sight. All these innovations have been designed to exponentially increase man's productivity despite the constant resource we all share – time.
So, when wristwatches go beyond telling time, it's best to get the one that enables you to be most productive with its ancillary innovative functions. When it comes to the competitive smartwatch category, you should wrap around your wrist the kind of gear that complements your lifestyle – the one designed to move you forward.
8. Wearable phone twin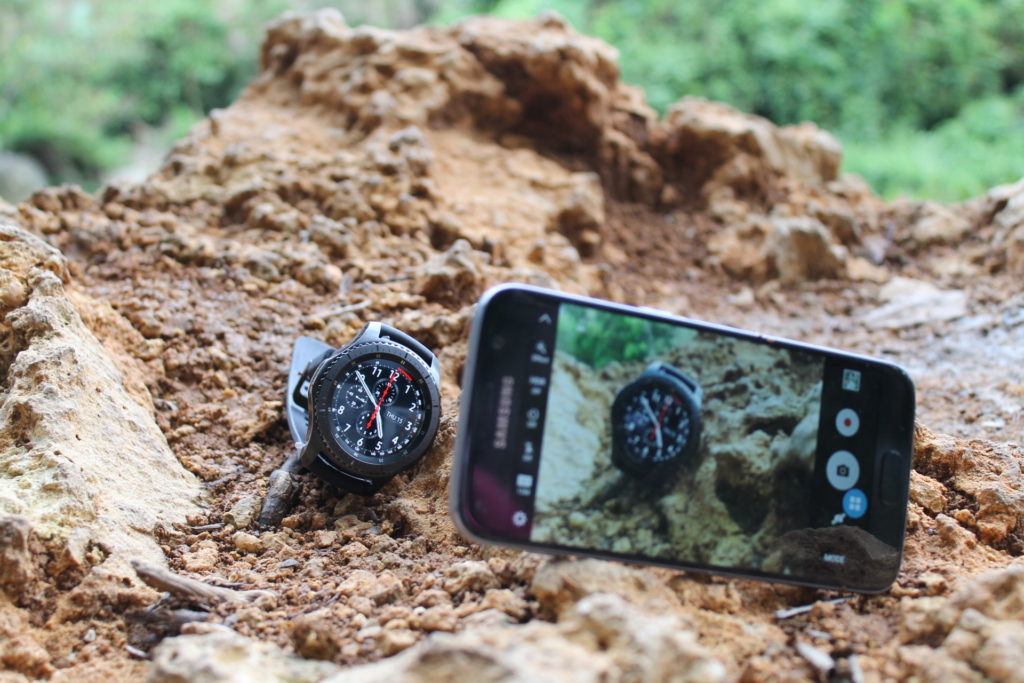 The best purpose your smartwatch can offer is to be your phone's double that you can wear. In those moments when pulling out your phone from your pocket (or locating where the heck you last placed it) takes crucial time, being able to access your messages or answer calls with the same ease as that of time-telling is vital. You'd never have to be afk, especially when you're in the middle of beating a deadline, just to check a very important text or talk to your colleague. Talk about maximizing your time.
And as a dutiful twin, your smartwatch should have a function to locate and remotely operate your phone – a very useful perk in these times.
7. Standalone gear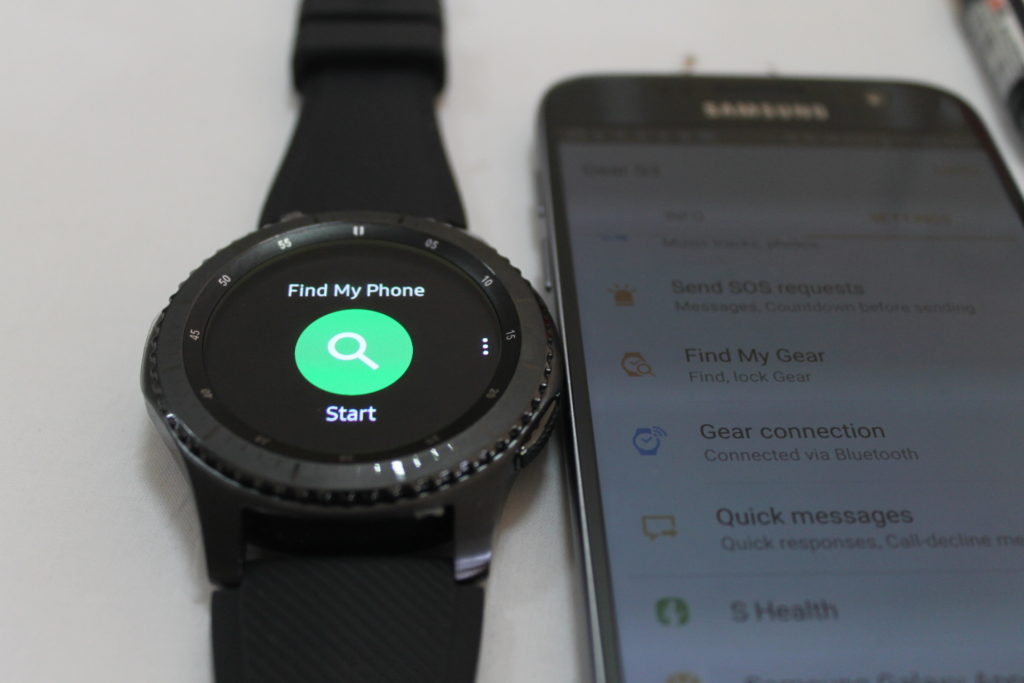 Just as important as being a twin for your phone, smartwatches must also be useful to you as a separate device. Despite its size, a smartwatch must sport a sizeable internal memory to store media and a decent built-in speaker to play your favorite songs. It also helps if your wearable has a built-in GPS that can keep track of your location and give you turn-by-turn instructions when navigating.
Pre-installed apps are also important to maximize productivity. Being able to book an Uber with your watch does not hurt when you're in a dire hurry.
6. Innovative rotating bezel
What's more innovative than utilizing an already familiar feature of a watch and turning it into a game-changing function for smartwatches? A rotating bezel gives a lot more flexibility to interact with the smartwatch without touching the screen. The genius of it is it mirrors the circular selection on screen as you turn the bezel around, making it more user-friendly and more precise. From magnifying a photo to turning up the volume like you would with a tuner, the rotating bezel provides ease of use for people always on-the-go.
5. Customizable design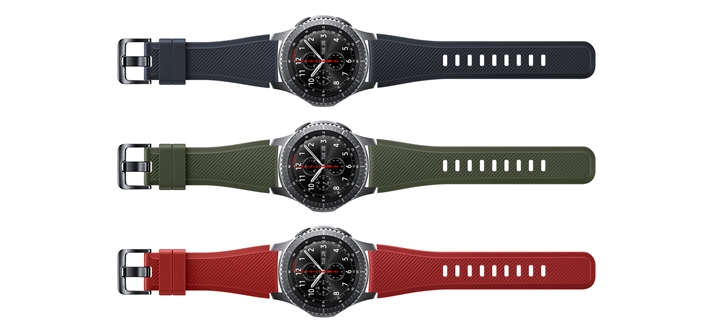 More than the dynamic functions, your smartwatch must be able to complement the occasion or even your mood for the day. If you're feeling classic or sporty today, replaceable straps and changeable smartwatch face design would be essential. It's like owning different sets of watches in one.
4. Always-on mode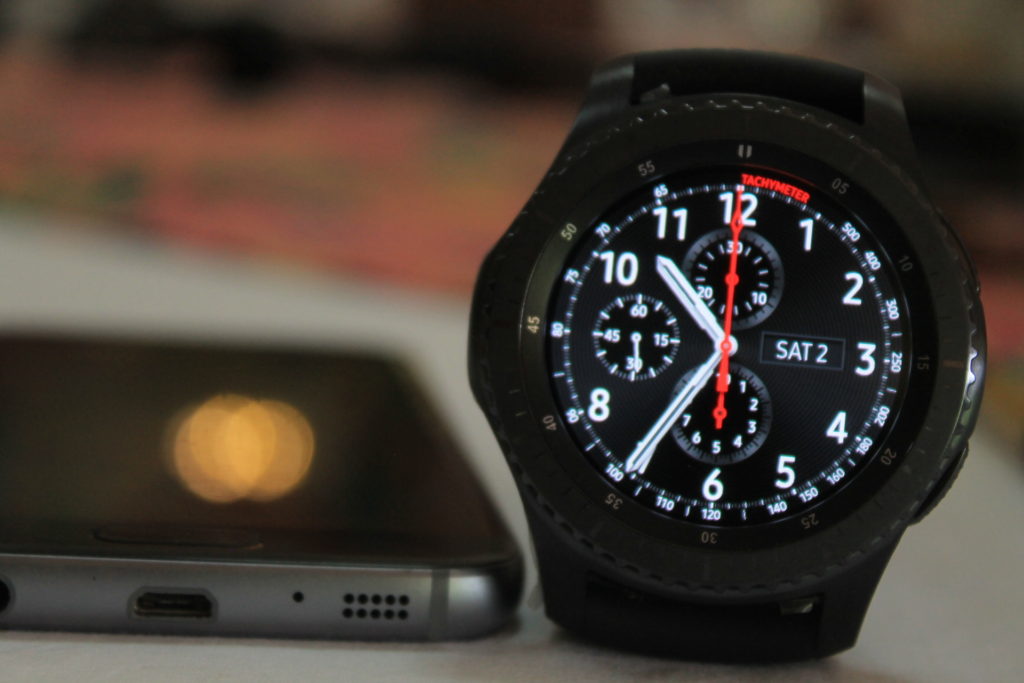 What's the good of having a smartwatch if it can't properly function as a, well, watch? With an always-on mode, you'd have your friends guessing if it's a smartwatch or just a regular one wrapped around your wrist. You can easily check the time without having to press the button to wake up your gear.
3. Fitness tracker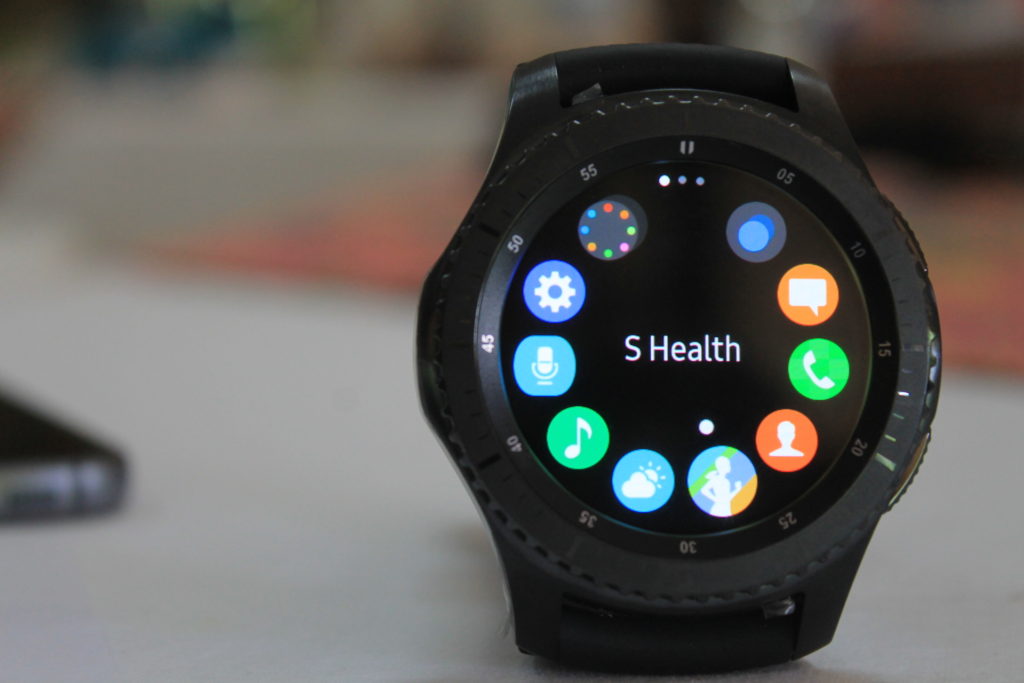 You have a phone, a watch, and a media player conveniently strapped around your wrist – why not throw in a fitness tracker in the mix? Isn't it great to have a gear that tells both time and your fitness records? Add to it a function to measure air pressure, altitude, and speed that would be helpful during outdoor exercise. These trackers may even push you to surpass your previous records and urge you to explore greater challenges.
2. IP68 rating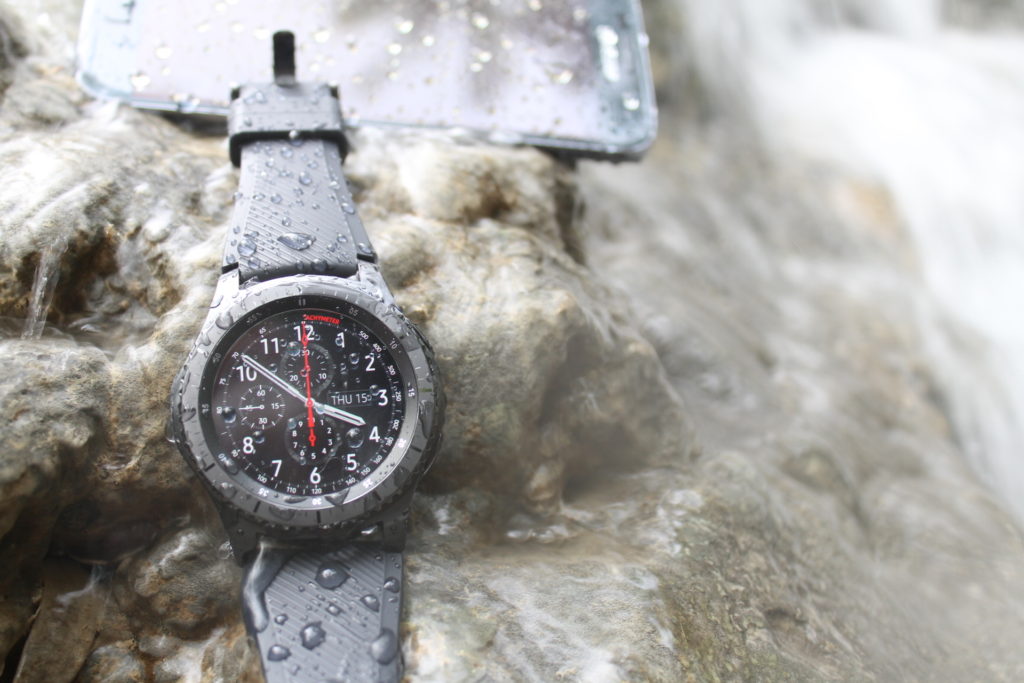 If your smartwatch is designed to take you places, it must be engineered to accompany you to the most extreme adventures. That's why durable protection from solid and liquid environments is a must-have for your wearable. And what more can you look for in a smartwatch that earned the highest International Protection Rating – IP68. This means your gear is dust tight, designed with complete protection against contact and is water-resistant for 30 minutes while submerged in 1.5 meters of fresh water. You won't have to worry about it while on your spelunking or cliff-diving adventures.
1. Timeless design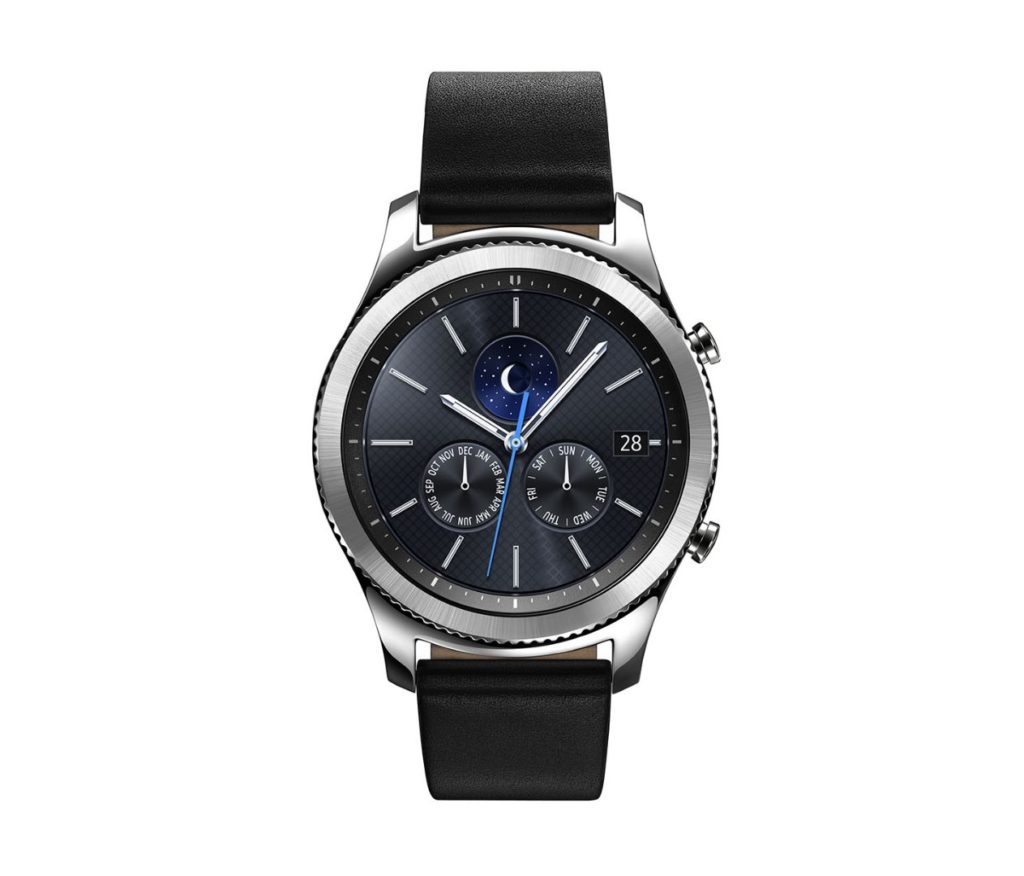 But above all, it is designed like a watch. And with watches, we put a premium on classic designs that exude style and status. So, if you are investing on a smartwatch, might as well wear one that can compete with luxury watches sporting timeless looks. This way, you'd have the gravitas of a traditional wristwatch and the avant-garde productivity of a smartwatch.
Look no further because we found the one smartwatch that has all these functions. Jumping off from the success of the Gears S2, Samsung Philippines is hyping up the fans and watch aficionados as it opens the pre-order period from December 12, 2016 to January 8, 2017 for its newest addition to the Gear smartwatch line-up, the Samsung Gear S3. Just visit the Samsung website (www.samsung.com/ph/wearables/gear-s3/) then log on to Lazada or Abenson to reserve your very own Gear S3 Classic or Frontier. The pre-order package comes with two (2) free straps to further complement your style for the day. Be the first to get the Samsung Gear S3 so pre-order now!