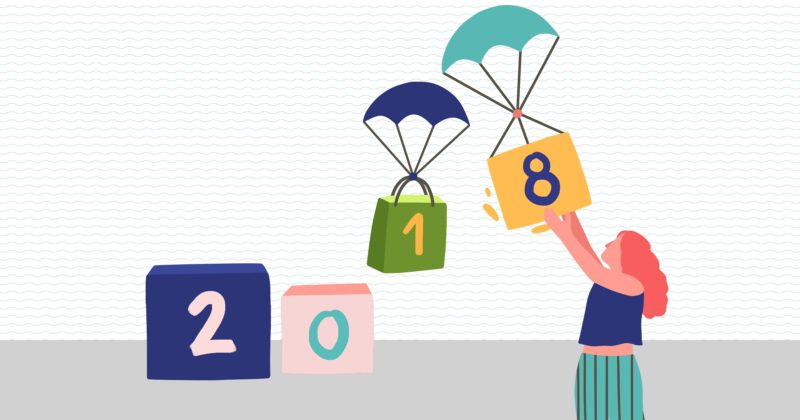 Before you dive headfirst into the hundred items you want to tick off your bucket list this 2019, have you properly assessed the past year? Look back at 2018 and determine what habits, attitudes, and characters you need to leave behind so you can start your best year now!
Excessive waste production and your love for plastics
A number of fast food chains declared their restaurants 'strawless' starting last year, a great attempt towards taking care of the environment. In 2018 people started being really conscious about the damage their consumption is doing to the earth and although this is great, we've still got a long way to go. The movement shouldn't just stop on refusing plastic straws, bringing your own containers, or carrying eco bags, it should also slowly be applied to everyday life.
Leave your excessive plastic consumptions behind in and start a minimal waste living in 2019. Create weekly challenges for yourself such as bringing your own lunch box every day for a week or refusing plastic utensils entirely. Easier said than done, this requires constant effort and it most definitely happen overnight but it's a good start.
Must-Have Reusable Items for a More Waste-Free Lifestyle
Must-Have Reusable Items for a More Waste-Free Lifestyle
Therese Aseoche | May 15, 2017
Mansplaining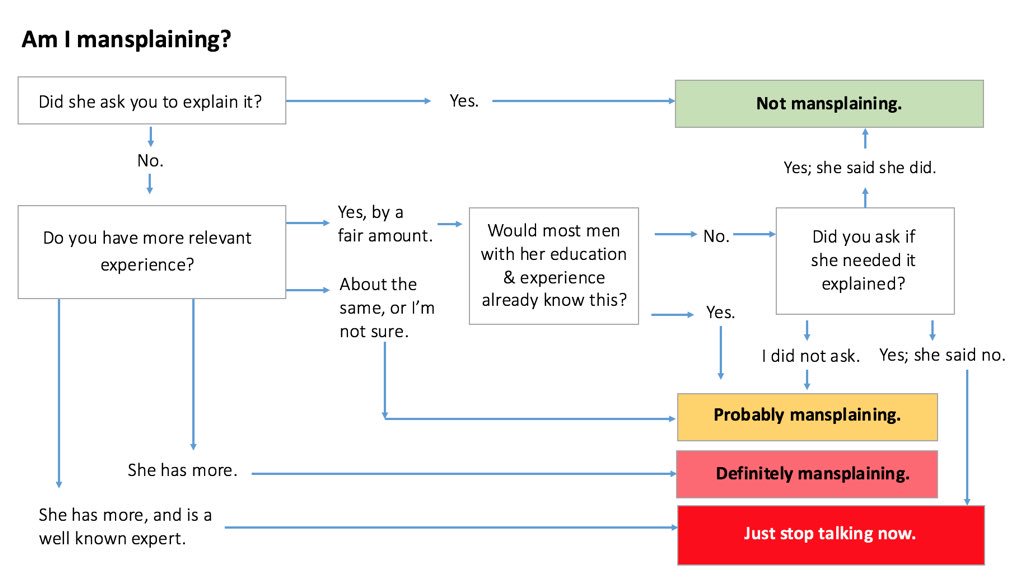 What is mansplaining? It's the fusion of the words 'man' and 'splaining' (explaining) and, according to the internet, is a verb meaning to explain to someone, typically a woman, in a condescending, or patronizing manner. With mansplaining, a man simply assumes he knows more than a woman and begins to treat her like she simply has no knowledge of the matter at hand. Obviously, this one doesn't need further explanation as it all boils down to one word: respect!
If you're having a hard time understanding mansplaining, refer to the simple chart above for your reference.
Toxic people
It's 2019, do yourself a favor and cut ties with your toxic friends, relatives, workmates, or literally anyone who won't do you good in the long run. Keep in mind though, that not all who seem to be antagonists in your life is actually one. Sometimes we need these people to grow, true, but if they drag you down to the depths of depression, anxiety, or distress, it's a red flag.
Ghosting
C'mon guys, it's 2019! Let's be honest and tell people what we really feel, whether it's your liking someone or it's you wanting to end a relationship. The idea might be stressful, but believe me; you're better off relieving your conscience and saving that person's feelings and self-esteem if you'll be straight up honest.
Victim blaming
if yall haven't heard, Tom from @tomsstoryph is a sexual offender. he touched her while she was asleep GEEZ pic.twitter.com/RqGH64nac7

— Chesca Persia (@chescapersia) January 3, 2019
The reason why every victim of harassment took so long to complain or tell someone about what happened to them is because they know they'll most likely be judged, not believed, or told to suck it up. They would be asked what they were wearing or if they encouraged the act in any way. I mean have you heard of the woman who was 14 years in a coma and gave birth? It's never the victim's fault. This 2019 let's make sure to create an environment where everyone will feel safe, unjudged, and listened to. It's the least we could do.
Issues Women Face Daily and Why We Should Be Talking About Them
Issues Women Face Daily and Why We Should Be Talking About Them
Kaira Guererro | Mar 08, 2018
Following entitled YouTubers and celebrities
humble braggers are one of the worst kind of people. https://t.co/fx8mjIsl4L

— Mato (@tomatomatis) December 20, 2018
Normal people like you and me are the lifeblood of YouTubers and celebrities by giving them views, and patronizing their inappropriate behavior and less-than-entertaining antics will never make them realize they're wrong. Posting that you ended up spending P40,000 is just unnecessary and too privileged an info to your followers. Or even waving around your privilege for that matter when in fact you are making movies in this country without a working visa! The nerve!
Being oversensitive
Is it being "woke"? How did we get to an age where everyone is oversensitive? It's both a blessing and a curse. A blessing because we're finally talking openly about things that should've been discussed better before such as suicide, depression, sexual harassment and the likes, but a curse because you've got to tiptoe around everything now. Everything needs to be politically correct. Post a harmless opinion on social media and you'll be attacked by netizens to the point where you'd probably want to delete all your social media accounts. And if you do delete it, we won't blame you because we've been tempted to do it multiple times ourselves, too.
Ang Probinsyano
I AM CONVINCED. CARDO IS A FVCKIN IMMORTAL. ANG PROBINSYADO WILL NEVER END. EVEN MY GRANDSON'S GRANDSON WILL STILL BE ABLE TO WATCH IT. ANG PROBINSYANO SEASON 67382

— Full G (@whatevergabb) July 9, 2018
Ang Probinsyano has witnessed two Philippine presidents and two Miss Universe champions, and it's still going. Give it a rest, guys.
Got other suggestions of what we should leave behind in 2018? Share it with us below!