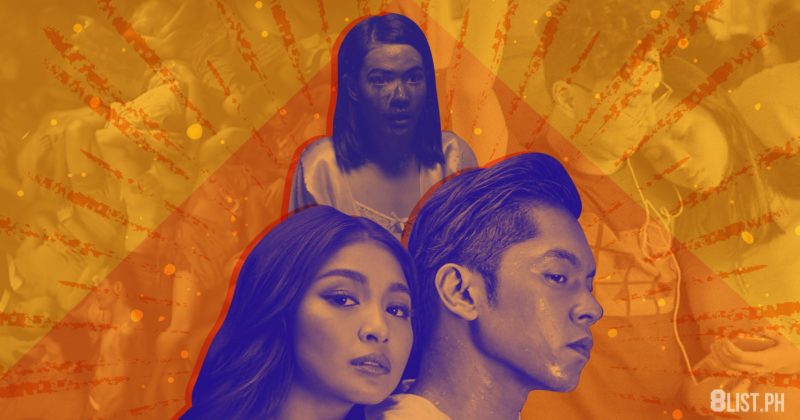 It's 2019 and Filipino movies have never been better. This year, Pinoy films that are going to release are a mix of horrors: both the supernatural and the horror of the realities Filipinos face daily. While we obviously enjoy our mainstream rom-com movies (nothing can pry My Amnesia Girl away from our tight grip), there's never a better time to introduce new film plots and fresh takes on genres, all done with superior production. We've listed 8 of the most exciting local films set for release this 2019.
Ulan
Director: Irene Villamor
Release date: March 13, 2019
Ulan stars Nadine Lustre and Carlo Aquino, a new pairing that's totally refreshing to the eyes of viewers. With an intriguing trailer and teaser uploaded, it's safe to say we're excited about this film. Ulan seems to delve into Filipino folklore and the mythical with the appearance of tikbalangs (half-horse, half-man creature). In fact, it got the title Ulan from the superstitious belief that when it's particularly sunny and it rains, a pair of tikbalangs are getting married.
The movie is said to be about self-acceptance and self-love. Although no synopsis was given, we're sure this movie will be such a treat!
I Love You, I Do
Magandang araw, mga bata!
#🍻💔✌🏻
#❤️💍 pic.twitter.com/gWju7XQMZ6

— JP Habac (@jphabac) October 16, 2018
Director: J.P. Habac
Release date: TBA
I'm Drunk, I Love You sequel is in the works, as teased by its director J.P. Habac on Twitter a couple of moons ago. It's apparently entitled I Love You, I Do and judging from the diamond ring emoji, we think we're about to witness a wedding! While we have no details yet apart from the title, we're thinking hopefully Carson (Maja Salvador) and Dio's (Paulo Avelino) story continues until their much-deserved happily ever after. Or maybe we're in for heartbreak, ehem, Pathy with an H.
On the Job 2
Director: Erik Matti
Release date: June 12, 2019
Erik Matti's internationally recognized hit film On the Job is about to have its sequel which is said to be Matti's "angriest work" to date. Earlier in 2016, Matti announced his plan on making a series out of On the Job but two years later decided on doing a five-part series and a movie instead. On the Job is about two prisoners released and hired as assassins on behalf of powerful people, it's inspired by real-life events.
Judging from Matti's previous work and the international acclaim On the Job has earned, this upcoming sequel and the series that follows is well worth the wait.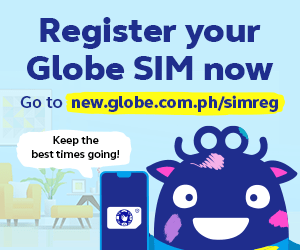 Stranded
Director: Ice Idanan
Release date: March 27, 2019
Jessy Mendiola and Arjo Atayde star in this rom-com flick about two strangers who found themselves stranded in an office due to a particularly strong typhoon. With nowhere to go, the pair entertain themselves by going around the office, gradually easing into each other's company and getting to know each other better. But what happens after the typhoon?
Eerie
Director: Mikhail Red
Release date: March 27, 2019
Birdshot director Mikhail Red's new movie Eerie is a refreshing and truly thrilling take on new-age Filipino horror. The film stars Bea Alonzo and Charo Santos and is about a clairvoyant teacher (Alonzo) who sets out to investigate the death of a student who took her own life. Based on the trailer, the film's cinematography, scoring, and the creative plot itself make for a must-watch on our list.
Eerie had its world premiere early December 2018 at the Singapore International Film Festival.
Project: Midnight (Working title)
Director: Dodo Dayao
Release date: TBA
Director Dodo Dayao's sophomore film which is yet to be given a final title stars Jasmine Curtis and Glaiza de Castro. It's set in an almost utopian Manila of the near future where mysterious blackouts have been sweeping the city. Four friends investigate the eerie occurrence and discover that no amount of skepticism can spare you from a grisly fate.
Maria
Director: Pedring Lopez
Release date: March 27, 2019
Christine Reyes strays from her usual roles to star in an action movie as Lily, a former cartel assassin who begins her new life as Maria. Maria has a perfect life – a loving husband, a sweet child, and a normal day-to-day living until her brutal past decides to knock on her doorstep. Now, she is the hard-faced, gun-wielding, vengeful, won't-stop-at-anything woman who is a sight to behold.
Tayo, Sa Huling Buwan ng Taon
Director: Nestor Abrogena
Release date: TBA
Enjoyed the sad love story of Sam and Isa in the popular 2015 indie film Ang Kwento Nating Dalawa? Fret not for it has a sequel, and it is set to release this year. Tayo, Sa Huling Buwan ng Taon retains its original cast – Nicco Manalo and Emanuelle Vera – and continues the story of the lovers 5 years after the first film and further explores their relationship, or lack thereof.
Originally set for its release last 2017, the film now has a target release within the year. Based on the teaser last 2017, the movie is bound to be as aesthetically pleasing as the LRT scenes, but this time it's going to be along Ayala Avenue.
Which films are you waiting for? Share it with us below!