Online trolls have a superpower: Making everyone on the Internet feel different kinds of emotions all at once. You're annoyed by their persistence and angered by their out-of-this-world logic. At the same time, you can't help but laugh at the absurdity of their existence (and their scripts). But have you noticed online trolls have evolved? Some of them are paid burner accounts with 0 friends, while others — like Analyn Muko — are doing it for the lolz and have evolved into "online personalities" with thousands of followers.
Certain "personalities" are going viral online
There are thousands of trolls on social media these days but some shine brighter (read: manage to get more clout) than the rest. A perfect example is Analyn Muko, a "60-year-old retired teacher" whose "solid BBM" posts seem to instantly go viral these days. But does she truly support Ferdinand "Bongbong" Marcos Jr.?
Posts from her account are actually confusing
One minute she's singing praises for her favorite presidential candidate and the next she's shading him while subtly defending another. Analyn even recommends her 17.8k Twitter followers watch The Kingmaker, a documentary on Imelda Marcos' controversial political career. She also posted a photo of her two favorites things on a billboard — BBM and the Spanish series Money Heist.
My Favorite Netflix Series and SIR BBM Nasa BILLBOARD… ❤️💚✌️ pic.twitter.com/mopY8jx9F4

— Analyn Muko (@AnalynMuko) April 15, 2022
Money Heist is a good show. 
Ang Ganda ng DOCUMENTARY… Salamat sa nag recommend sakin… #BBMFORPRESIDENDTS ❤️💚✌️ pic.twitter.com/YxogCuIAC3

— Analyn Muko (@AnalynMuko) April 16, 2022
Educating the masses.
Analyn isn't afraid to highlight her favorite president's achievements.
My Favorite Presidents… Salamat SIR MARCOS AND SIR JOSEPH ESTRADA, Sir BBM next this 2022❤️💚✌️ pic.twitter.com/pkUulKpawZ

— Analyn Muko (@AnalynMuko) April 14, 2022
$5-10 billion in embezzled funds.. what an achievement!
During the recent typhoon, she also tweeted to ask BBM for help only to follow it up with photos of VP Leni's team and their efforts on-ground.
SIR BBM SAAN KANA BINABAHA NA KAMI DITO SA LEYTE… JUSKO
ANG BAGAL MO… 😥💔💚✌️#LeyteNeedsHelp pic.twitter.com/jaSuYqpz3z

— Analyn Muko (@AnalynMuko) April 11, 2022
Making her faves accountable.
Thank you Mam @lenirobredo 🙏#LeyteNeedsHelp ❤️🇵🇭 pic.twitter.com/dWyEl8DSYa

— Analyn Muko (@AnalynMuko) April 11, 2022
And then showing what it looks like when a leader actually shows up. 
Now people are catching up and are sure of one thing — Analyn Muko is a satire account. Analyn herself hasn't made that clear but her username, profile image, and contradicting posts might fit the bill.
How do you spot a satire/parody account anyway?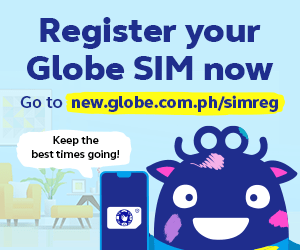 It's in the username
Is the username some sort of funny spin on the real thing? The Malacañang Events and Events Services obviously was a satire created for the palace. Cebu Dairy News is a direct parody of the Cebu Daily News, and so on. There are a ton of satire accounts with good, catchy names — witty, by Filipino standards. Analyn Muko's name herself carries a joke that few might pick up on. (Here's a hint).
You can also check profile pictures (if it's impersonating someone) and the dates the accounts are created.
Check their bio
Twitter allows its users to create parody, commentary, and fan accounts provided that they comply with the social network's policies. These accounts should clearly indicate in their bio that they're not affiliated with the subject of their account. Look for disclaimers, words like "parody," "satire," "commentary," "fake," or "fan."
On Facebook, things are a bit trickier. Troll accounts pop up by the thousands, and they aren't exactly making everyone's lives easier by putting disclaimers in their bio. According to Facebook, they require every user to create only one account using the name they go by. Multiple accounts are discouraged. However, users can create Facebook Pages for what they're supporting so they can connect with a larger audience.
Facebook Warns VinCentiments and SMNI News 'Likers' About the Pages Violating Community Standards
Facebook Warns VinCentiments and SMNI News 'Likers' About the Pages Violating Community Standards
Kyzia Maramara | Apr 07, 2022
Satire/parody accounts you might see every day
You're probably already familiar with a few satire accounts. Posts from these pages often go viral so they wash up on almost everyone's newsfeed. There's the Superficial Gazette of the Republic of the Philippines which clearly states don't its bio what it is: A "commentary and satire [page] since 2016."
It publishes posts like these:
The Superficial Gazette knows that despite its "#SatireNews" tags, some might still believe their posts. That's why they also leave comments to clarify their posts are intended for satire or parody only.
There's also the Philippine Daily Sun which recently published a hilarious post about "chicken na maalat" going extinct:
On the bottom of their image, they put "SATIRE ONLY" in bold letters just in case some Filipinos actually believe "chicken na maalat" species exist IRL. Additionally, the Philippine Daily Sun's page is categorized as "Satire/Parody," something you'll immediately see when you visit their page.
Other satire pages you can check out are Cebu Dairy News, Atty. Leni Robredo, and Malacañang Events and Catering Services. These clearly indicate in their bio that they are parody accounts.
Scrutinize their posts (and use logic)
But what if an account or page doesn't explicitly indicate its intentions? Analyn Muko doesn't have "parody" or "satire" on their bio, so in cases like this, you'll have to use your own judgment.
If you can't tell whether an account is legit or a satire/parody of someone, scroll through their posts. Usually, you'll notice who they support if they're consistent with what they post. In the case of Analyn Muko, any netizen using a few brain cells for logic will realize something's up the minute a hardcore BBM supporter starts praising another candidate.
Should you report these accounts?
If the account doesn't violate any Community Guidelines but you still don't want to see them on your feed, you can either mute or block the accounts. Get that peace of mind. And while you're at it, inform your friends too.
But if the content violates a social media platform's Community Guidelines, it's always a good decision to report it. According to Twitter, when they receive a valid complaint, they might decide to temporarily suspend the account. But those with a repeated history of violations will get permanently suspended.
On Facebook, you can similarly report profiles you deem to be harmful. Facebook will review your complaint and remove those that don't comply with their Community Guidelines.
It's Time You Followed These Content Creators Battling Fake News and Misinformation on Your Timeline
It's Time You Followed These Content Creators Battling Fake News and Misinformation on Your Timeline
Kyzia Maramara | Feb 02, 2022
Be smart on social media
We're creatures of the Internet, we should know by now never to trust anything or anyone on it. Who knows who is hiding behind that suddenly popular account everyone's been retweeting? Trolls might be entertaining to read but you never know when they'll cross the line from simply being funny to spreading fake news and wreaking havoc.
Being smart also means recognizing not everyone has the same level of understanding. In these instances, we have to patiently explain what satire accounts are for. Bottom line? Parody, satire accounts, and fake news are popping up everywhere like weeds. Learn to pick out the good stuff and leave the harmful stuff behind.
Check us out on Facebook, Instagram, Twitter, TikTok, and YouTube, to be the first to know about the latest news and coolest trends!