Anthems We Rocked Out to A Decade Ago
Sep 10, 2018 &nbsp • &nbsp Karina Sitaldas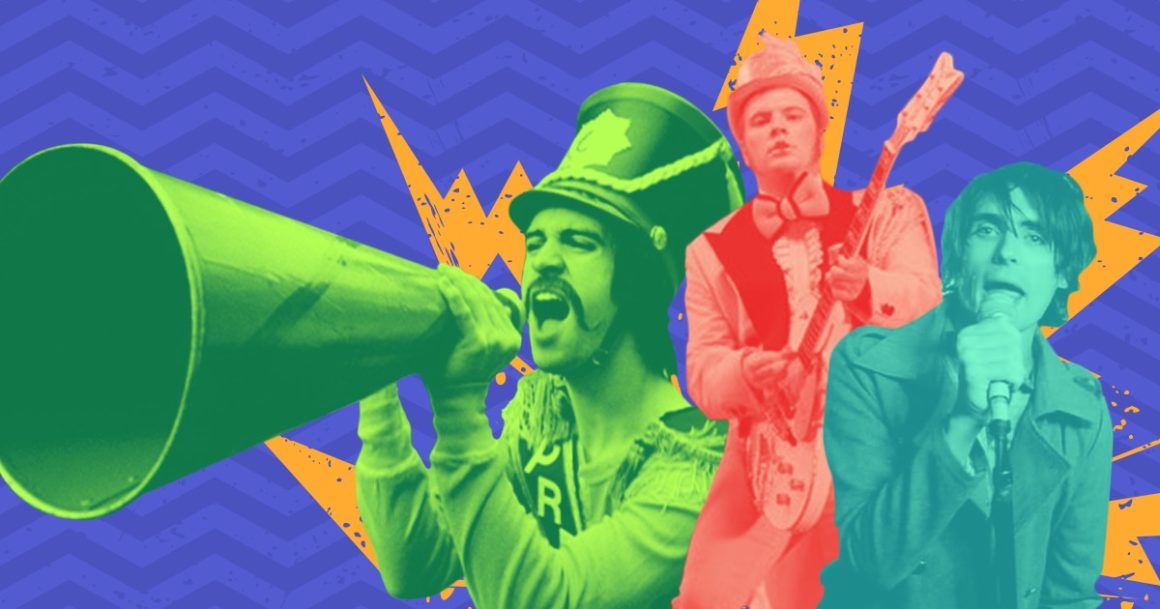 There are few things in life quite as powerful as nostalgia, and in most cases, nothing brings back certain memories – both good and bad – more than listening to music from yesteryears. You'd be surprised at how so many of the songs you used to rock out to when you were younger have officially turned ten this year. No better way to celebrate that than blasting these songs on your speakers, head banging a bunch, and letting your mind wander back to your teen emo feels.
America's Suitehearts – Fall Out Boy
No kid that was born in the 90's hasn't rocked out to Fall Out Boy, especially during their teen years. They were that band whose music was always reliable. Need a band to put on shuffle to go back to your emo rock roots? You can't go wrong with FOB.
Nine In The Afternoon – Panic! At the Disco
Panic! has always been one of the biggest names for Rock anthems. They have some of the best songs to sing along to, but then make you think — wait.. how is it nine in the afternoon? Can my eyes really be the size of the moon? I don't know but we most definitely are feeling so good, the way that we (would) if it really was nine in the afternoon!
I Don't Wanna Be In Love (Dance Floor Anthem) – Good Charlotte
Count on Good Charlotte to also name a song about not wanting to be in love a "Dance Floor Anthem." Tell us, how many times have you sang you heart out to this one and meant it?
Gives You Hell – All-American Rejects
"When you hear this song, I hope that it will give you hell" may not be the friendliest lyrics around, but you know, sometimes we just need music like that. This has always been a perfect song to go right at the top of a break-up playlist.
Use Somebody – Kings of Leon
That's right… "Use Somebody" turns ten this year! Does that make you feel old? Yeah, us too. Remember when Kings of Leon just released this song and we were like who are these guys?? And pretty soon after, they became a big household name for rock music all over the world.
Take My Hand – The Cab
The Cab is definitely one of the more underrated rock bands from back in the day. Imagine this: it's 2008, your crush sends you this song to listen to, and you wonder if he's hinting something, and then you go on to have the most kilig moment of your life because of the lyrics: "take my hand and we will run away down to this place that I know." Oh, our little teenage hearts.
I Must Be Dreaming – The Maine
The Maine to us will always be one of those sweet, a little bit punk-y, rock bands from the 2000's. Imagine them serenading you, singing "tell me that you love me and everything will be alright." Tell us you don't say a little "aww" in your head every time you hear that.
You're Gonna Go Far Kid – The Offspring
This has always been an awesome song to help blow off some steam. Imagine being really pissed off, putting this song on, channeling your anger, and then before you know it you're all better because.. "you're gonna go far, kid!" and you've yelled it out for everyone to hear.
Which of these was your jam ten years ago? Tell us below!