"Am I a failure?" you ask yourself as you doomscroll social media at 3 AM, coming across posts of your colleagues with families of their own, getting married, vacationing abroad, getting a promotion, etc. You can't help but wallow in self-pity and beat yourself up for failing at having that "successful life." But you're forgetting something important — success looks different for everyone. Just because you don't have what they have doesn't mean you're a failure. Here are 8 things in life you might count as a failure when they're anything but.
Not having your own place
That's the fifth "I'm finally moving out!" post you've seen on social media this week and TBH, you can't help but feel the pangs of jealousy. You also want your own space overlooking the metro while you sleep in your Pinterest-perfect bedroom.
But not having your own place or still staying at your parent's house in your 20s, 30s, or even onwards doesn't mean you're a failure. It simply means you've got different priorities and a different situation. You can either make yourself feel bad for the rest of your life or make the most out of the situation (hey, free board and lodging!).
Are You Prone to Self-Sabotage? Here's How to Recognize It and Put a Stop to It
Are You Prone to Self-Sabotage? Here's How to Recognize It and Put a Stop to It
Kyzia Maramara | Jul 14, 2021
Being single
Significant others are yet another thing people flaunt on social media. You scroll past couples in a seemingly perfect relationship, you watch rom-com movies and fill your thoughts of finding The One, you listen to cheesy songs but you still have no one.
Yes, it might feel sad at times (especially if you're the nth wheel to a barkada outing) but it doesn't mean you're a failure in the romantic department. Look at it like this: Your single years are meant for you to improve on yourself so when you finally meet your other half, you give them the best of you. By then, the long wait will make sense.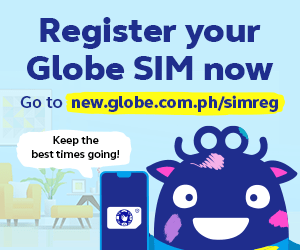 Getting ghosted
If being single doesn't mean you're a failure, neither does being ghosted. If anything, that speaks more about the character of the ghoster than the ghostee. They can't man up and own their feelings a.k.a. be a decent human being.
It's a painful thing to experience a connection with a person only to realize they didn't feel the same way. You didn't fail here and neither are you at fault. It's on them for throwing maturity out the window.
What to do When You've been Ghosted
What to do When You've been Ghosted
Cristina Morales | Aug 07, 2019
Not having a savings account
Finance gurus will tell you to save at least 20% of your salary every month. However, your house bills, financial obligations, and emergency expenses won't allow that. Does that mean you failed? No, it doesn't. Not everyone is privileged to blindly halve their salary and add it to their six-digit savings and that's okay. You're not a failure for not having three bank accounts — you're moving within your limits.
Taking too long to reach your goals
We all have a Grand Plan for our lives. Get promoted, start a small business, slim down to a certain weight, work abroad, build a house — whatever is in yours, it's frustrating when you take too long to reach it. Especially if you've created a timeline in your head and you see everyone around you ticking their goals off first.
But that's the thing — we all run different timelines in life. Sometimes what you planned doesn't align with what you're going to get but that doesn't mean you've failed. That just means it's going to take a while to get where you want to be, a longer detour,  and that's okay.
Asking for help
Hey, we're human. Unless you're an Avenger,  you can't do everything on your own, so it's perfectly natural to ask for help when you need it.
Asking for help isn't a sign of weakness or failure. On the contrary, it shows that you're emotionally mature enough to admit there are so many people out there who know much more than you do. It takes strength to acknowledge you don't have to carry your burdens alone. Besides, success is rarely a one-man achievement.
Staying at a job you don't find pleasure in anymore
You've been complaining extra about your job lately and you're not happy about it anymore. Does staying mean you've failed in life? It might be a job you don't want anymore but you're only going to fail if you don't try.
Try showing up every day and working to change your mindset for a job that lets you pay the bills. Or even try looking for another job once you feel you're unsatisfied. When you let your disappointments defeat you to the point where you're reduced to an employee who does their job horribly, only then will you be on your way to failing yourself. You just have to try.
Lastly, failing does not make you a failure
Even failing itself does not make a person a failure. You've heard it before but that only means it's true. Failing can be an opportunity to do better the next time. It can open you up for growth and change — things you probably won't have if you stayed in your comfort zone.
However, it doesn't mean that these failures won't sting because some of them will. But the key is to constantly believe in yourself all throughout. You're not a failure, you're just getting started.
Check us out on Facebook, Instagram, Twitter, TikTok, and YouTube, to be the first to know about the latest news and coolest trends!